14 August 2010
Saturday 14th
Attendance: 3
After the customary cuppa we split off to carry out our various task. As the sun was out Jason took on the task of completing the floor of the Class 15. This involved drelling the floor again as rust had started to reappear, once the drelling was completed Jason laid down a coat of green anti-rust paint. When he completed the green he painted the cab area of the Class 15 in grey undercoat paint. This task took him most of the day.
Adam and Jim set themselves the challenge of finishing off the required welding repairs in the cooler group area. The first are to be tackled was at the base of one of the cooler group access spaces. Rust had eaten away at the metal so Jim cut an area with the Plasma cutter. Adam then measured and marked up a new piece of metal and Jim cut this out with the Plasma cutter. Following a bit of grinding by Adam the piece of metal fitted the area perfectly. While Jim and Adam were working in this area it was noted that a metal panel at the top of the opening had badly buckled so Jim came up with the idea of pulling it back into shape with a ratchet. Jim went and got the ratchet fixing one end to a solid object and the other end to the buckled panel. Adam then proceeded to tighten the ratchet and the panel sprang back into shape.......
So back to the welding........ Jim placed the piece of metal into place and tack welded it, then seam welded it in to place. At this stage Jim, Adam and Jason decided to break for lunch.
After lunch Jim and Adam added a piece of angle iron and welded that into place in the same area that they had been repairing before lunch. While Jim was finishing off the welding he noted that a previous repair that had been made in the bottom of the cooler group contained some holes in it. It was decided that this needed attention so Adam ground down the old welds and Jim added so new weld to it.
The final repair that needed to be completed was in the top of the cooler group area. A couple of small holes had been eaten through the metal so it was decided that all that was required was a plate to be welded over the holes. This was dually measured and a patch was cut with the plasma cutter and Jim tack welded the plate into place. He then completed it with a seam weld. Once complete Adam ground down some of the welds and then painted with anti-rust green paint. It was now getting towards the end of the day so Adam and Jim tidied away their tools. If it hadn't been for electrical issues throughout the day then this would have been completed earlier.
The next working weekend is 11/12 September. If you wish to lend a hand please contact Chris Tatton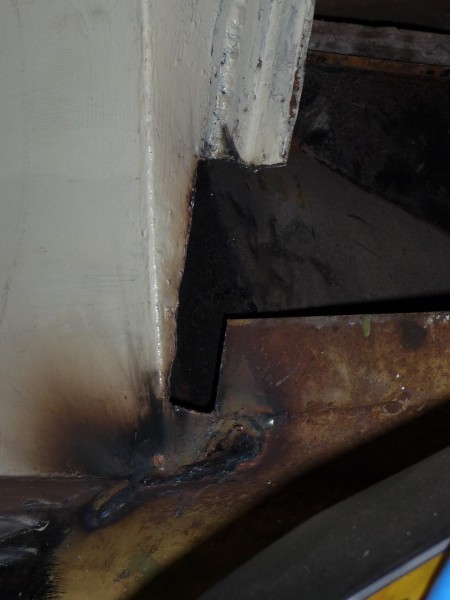 Above : Cooler Group welding repairs.

© C15PS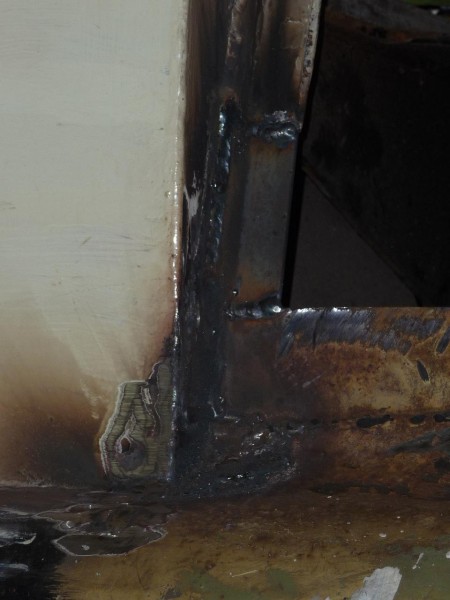 Above : Cooler Group welding repairs.

© C15PS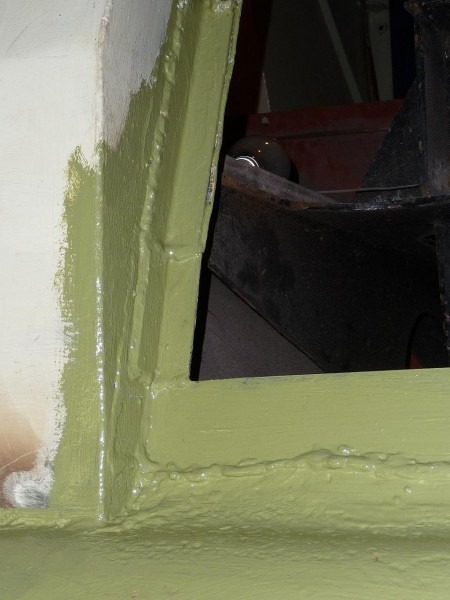 Above : Cooler Group welding repairs.

© C15PS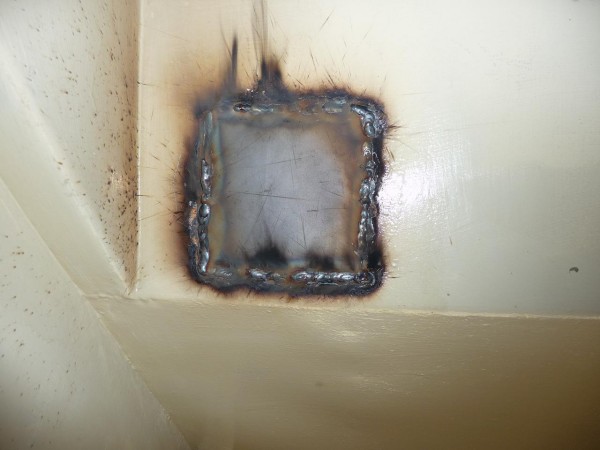 Above : Cooler Group welding repairs.

© C15PS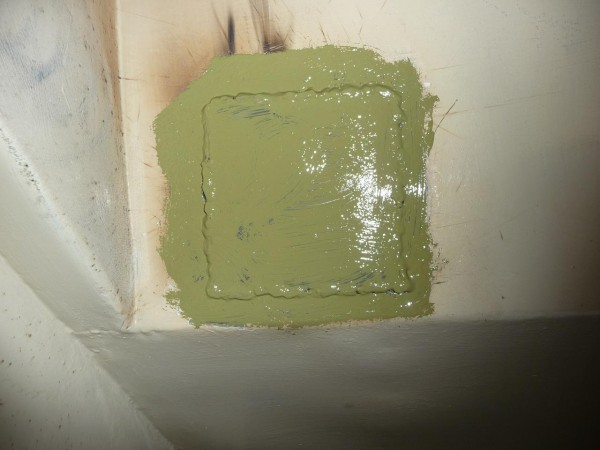 Above : Cooler Group welding repairs.

© C15PS
Fancy Getting Involved? click on the You Can Help page