1 May 2011
Attendance 3:
Following the previous day's successful start up the ELR resident class 14 D9531 matters returned to the CoBo. Adam turned up at 9am and joined Jason in the coach. Adam had with him the 4 water pipes from the cooling system that he had taken with him last time to drell. He brought them into the coach. However one of the pipes has a bung in it so as it hadn't been removed for many years Adam decided to remove it. Armed with the correct size spanned he tried undoing it but found that it was stuck solid. So next a socket and ratchet was tried. Again it didn't budge so Adam fetched a long metal tube, placed that over the ratchet and with some help from Jason they managed to loosen the bung.
At this stage Rob M joined them. He decided to take on the job of sorting out the new bellows that have been made for the cooler groups. The bellows attach to metal frames and these needed rivots grinding down so that the frame could be split. The original bellows were sandwiched between two pieces of metal that were rivotted together. So as they were being mounted differently the excess metal was being thrown away. As Rob split the excess metal off from the frame 4 sets of frames Jason then drelled the frames back to bare metal ready for them to be painted.
While Rob and Jason got on with the bellow frames Adam took the compressor and needle gun with him and continued needle gunning the wall of the electrical cubicle that had been started the previous working weekend. The needle gunning kept Adam busy for most of the day.
Finishing off the bellow frames Rob had arranged to go for a run behind a 37 on the ELR so he disappeared off a couple of hours. In the meantime Jason started drelling one of the air tanks taken out of Ernest the previous day which kept him busy for the rest of the day.
About 3.30 in the afternoon Adam had finished needle gunning so at this stage he decided that rather than drelling back the metal work he had needle gunned he would have a hoover up and then apply another coat of black floor paint to the areas that received a coat the previous working weekend. With the paint applied Adam then went into the coach and applied a coat of blue paint to a couple of water pipes and with that the weekend drew to a close. All the tools were tidied away and Rob, Jason and Adam went their separate ways……..
The next working weekend is June 11/12. If you wish to lend a hand please contact Chris Tatton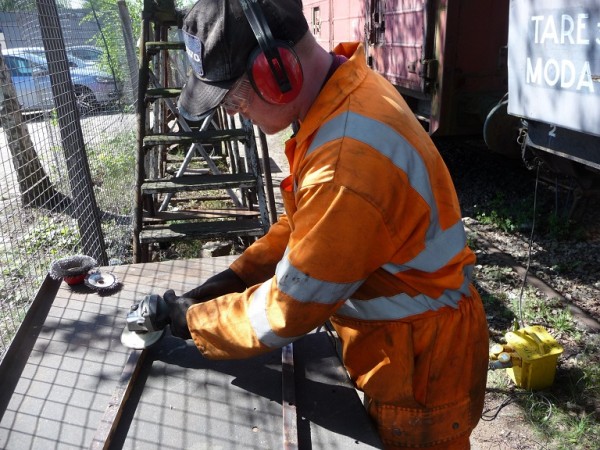 Above : Jason drelling one of the frames ready for painting.

© C15PS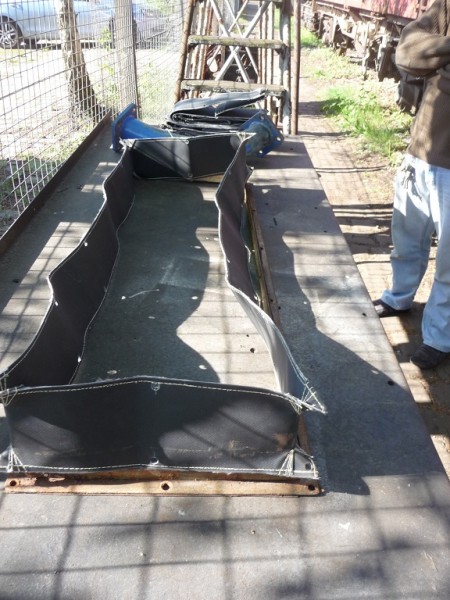 Above : One of the new bellows laid on top of one of the frames.

© C15PS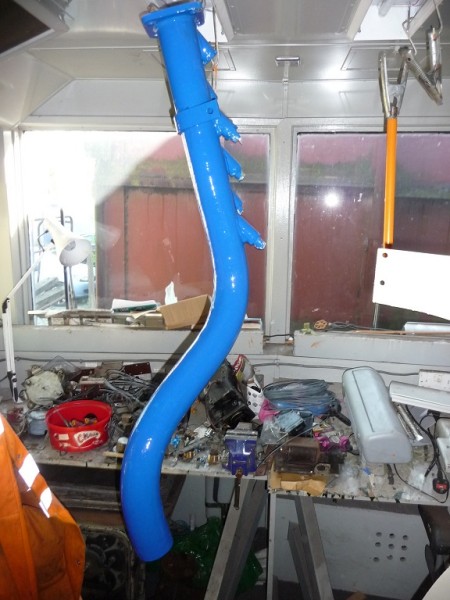 Above : One of the water pipes paint in a fresh coat of blue.

© C15PS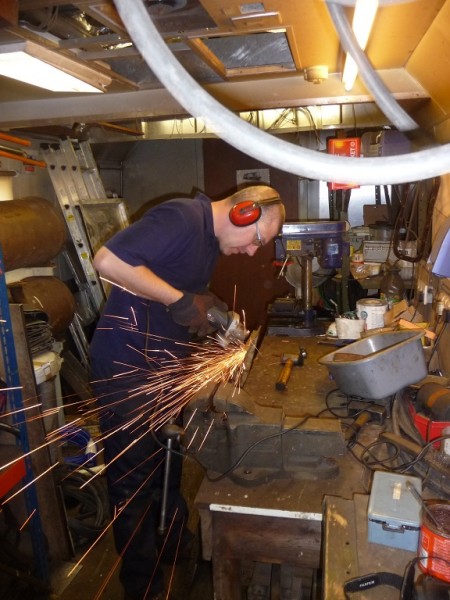 Above : Rob grinding off the rivets.

© C15PS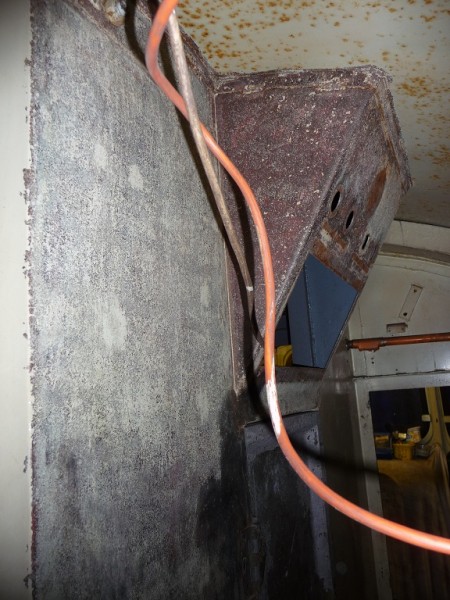 Above : The electrical cubicle wall nearing completion of the needle gunning. Just the roof to do now.......

© C15PS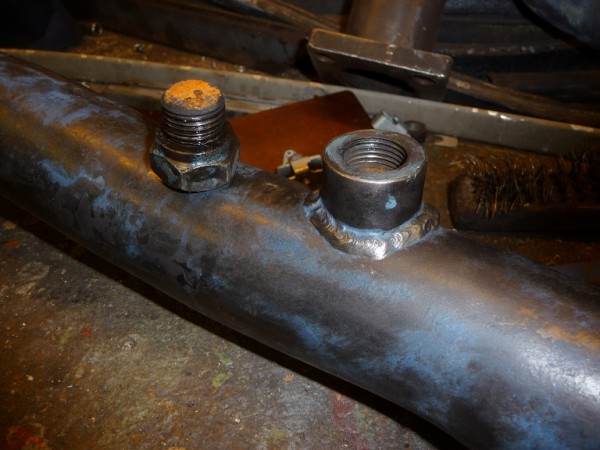 Above : The water pipe with the bung removed.

© C15PS
Fancy Getting Involved? click on the You Can Help page