14 August 2011
Sunday 14th August
Attendance: 5
This extra day had been organised to clear land in the loco works complex where the body of D5705 will rest for the next year or so on stands when lifted from the bogies in late September.

David Garnett, Jim Gough and Chris Baily were in attendance and began the day by hand shifting a pile of scaffolding poles that had collapse so were unable to use a machine to do it. Once this was completed Graham Thornton and Chris Mills turned up to lend a hand. Graham could drive the Manitou telescopic fork lift, and had been pre-arranged with him to help clear the area. Once Graham had put the forks on the Manitou, he then set about shifting the signalling equipment, which fortunately the majority was on pallets, so was quick work. There was some wagon wheelsets and small bogie frames to move as well. Once this was done, a signalling gantry also required moving. Graham using his years of JCB skill gingerly moved the gantry out of the area. Once done he then scraped the area with the bucket on the Manitou to try and level it more and clear vegetation.

With that Graham and Chris departed, Jim & David then treated the cleared land with weed killer. With this done, Jim & David then turned attention to D8233's TMB ducting and Chris went into the C & W shed to do some class 14 related work.
The next working weekend is October 15/16. If you wish to lend a hand please contact Chris Tatton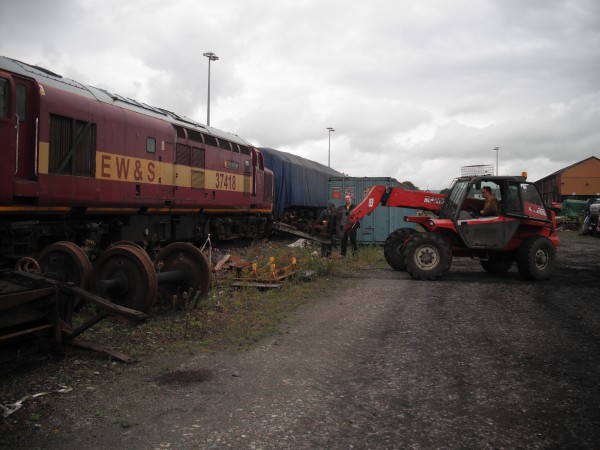 Above : Graham, Jim and David moving the pallets of signalling equipment.

© C15PS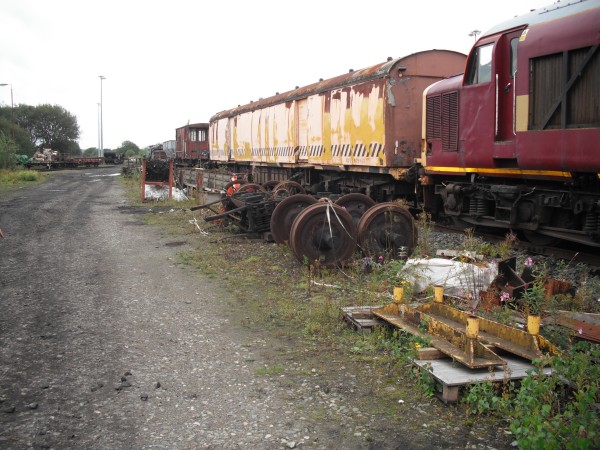 Above : Some of the larger equipment to move.

© C15PS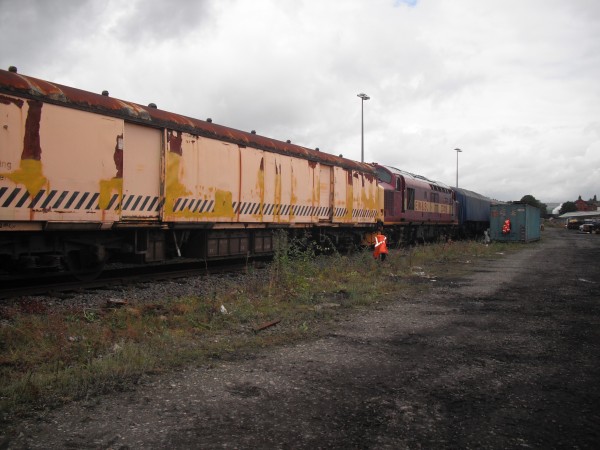 Above : The area completely clear before scraping level.

© C15PS
Fancy Getting Involved? click on the You Can Help page