15 - 16 December 2012
Saturday 15th December
Attendance 4:
A start to the day was made with Steve and Adam making a start on applying the first coat of black gloss paint to the bolster, it was initially turned upside down and the underneath was painted. Then it was turned upright and the top was painted. They spent the rest of the day painting various items with further coats of black gloss paint.
Meanwhile Jason and Phil made a start on the axle boxes on the wheelsets. One at a time they removed the axle boxes from the end of the axle and the worst of the grime was removed using a scraper and a wire brush. Jason then drelled the axle boxes back to bare metal….. During the drelling of the first axle box Jason noticed some hairline cracks in the welds of the hornblock guides and on further investigations there were to be found 9 hairline cracks between the 4 axle boxes. These welds will be ground out and re-welded at a later date…..
Steve and Adam hade then turned their attentions to putting the smaller Traction Motor linkages back together. Each linkage has a pin joining the arm to the base of the linkage that connects to the bogie frame. Once both were rebuilt it was found that one of the pins was quite loose so a new pin will be sourced.
The day was finished off by applying additional coats of black gloss paint to the wheels, bogie parts and a second coat of black was applied to the bolster. This brought the day to a close….
Sunday 16 th December
Attendance 3:
Gary, Steve and Adam spent the day applying further coats of black gloss paint to everything including the bolster, at present there is a lot of time being spent painting but we are getting to the end of it and it is hoped that in the near future the bogie will be put back together. There are a few jobs that need to be finished off before this can take place but these jobs are being worked through……
If you wish to lend a hand please contact Adam Booth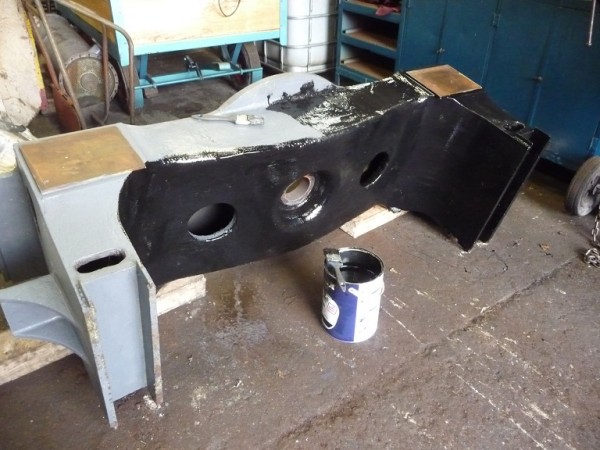 Above : The bolster receiving its first coat of black gloss.

© C15PS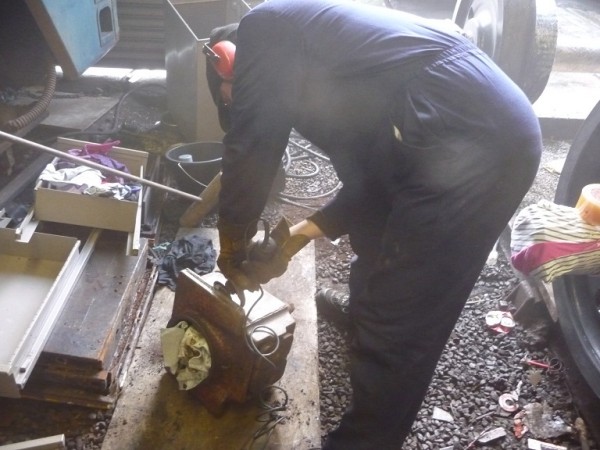 Above : Jason drelling one of the bearing cases that has been removed from the axle.

© C15PS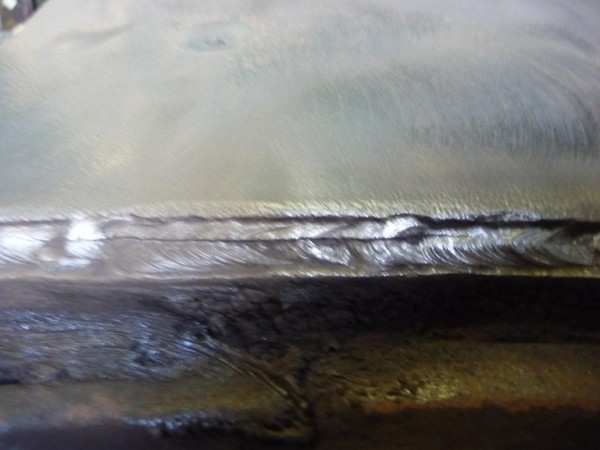 Above : A hairline crack in a weld on one of the bearing boxes.

© C15PS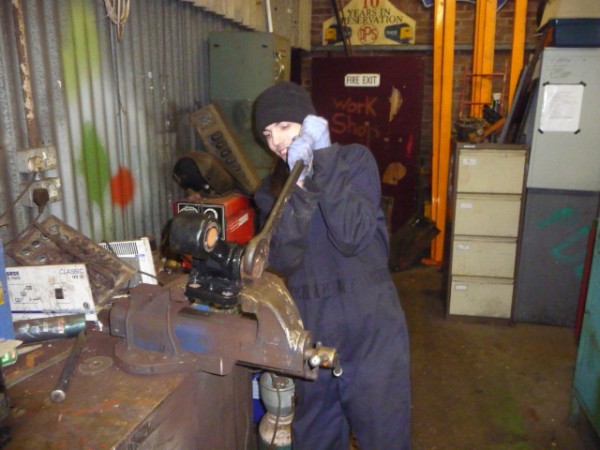 Above : Steve re-building one of the Traction Motor linkages.

© C15PS
Fancy Getting Involved? click on the You Can Help page