July 2016
As the weeks go by, more body rot is found. Dave Jenkins has taken on the challenge to get to grips with the rusty body sides, in particular the side that wasn't touched when it resided in Matlock. Dave cut out the old side step, which gains access to the No. 2 end via the side door near the boiler and cubicle. Water ingress over its lifetime has led to the inevitable.
The East Lancs Railway Summer Gala was an opportunity to show off our achievements and we arranged with the company to have the loco stabled in the bay platform for the 3 day event. We represented the society all weekend, allowing people to have a look around inside, explaining what we have been doing and what we have left to do to get this pioneer diesel loco running again. Thank you to all those who came and said hello, we greatly appreciate your support.
Work has started on the electrical system (again! Lots of wiring work has already been done in the past) with one of our members, Steve Lucas retrieving the reverser and taking it to his workshop for a full overhaul. Matt Lindley has also taken and made a start on one of the Traction Motor contactors, stripping it inbetween fixing the 'Thousand'.
If you are interested in helping out please contact David Jenkins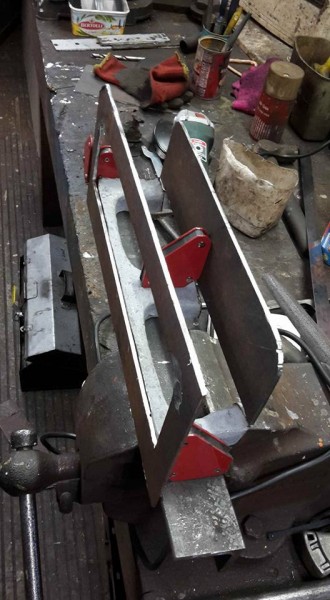 Above : The side step in mid-fix.

© C15PS
Above : Side step almost complete.

© C15PS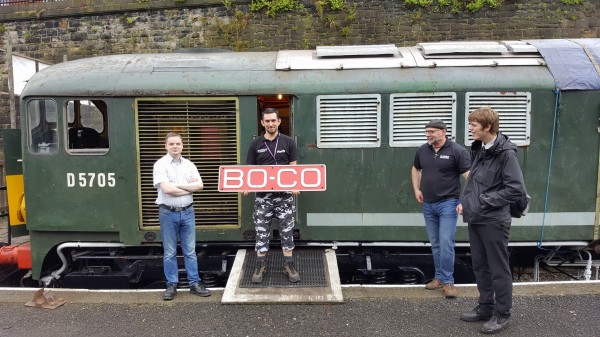 Above : Some of the team representing the society at the East Lancs Summer diesel gala.

© C15PS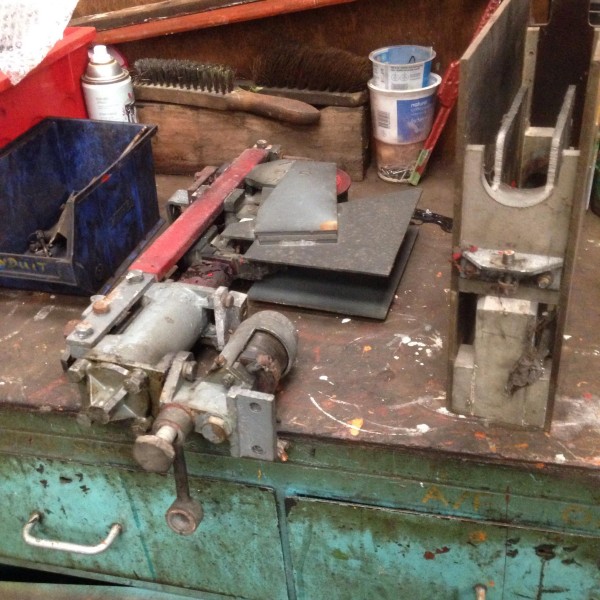 Above : Matt part way through stripping the traction motor contactor.

© C15PS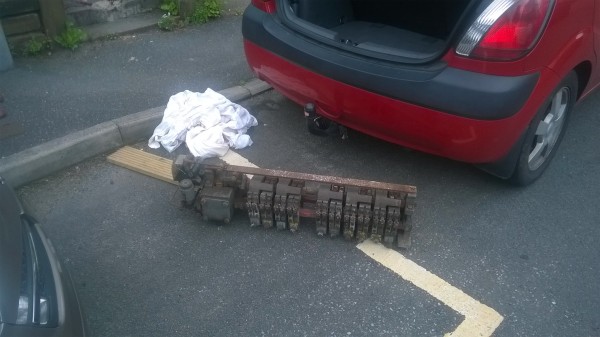 Above : Steve Lucas manages to get the reverser out of his car before going to find assistance.

© C15PS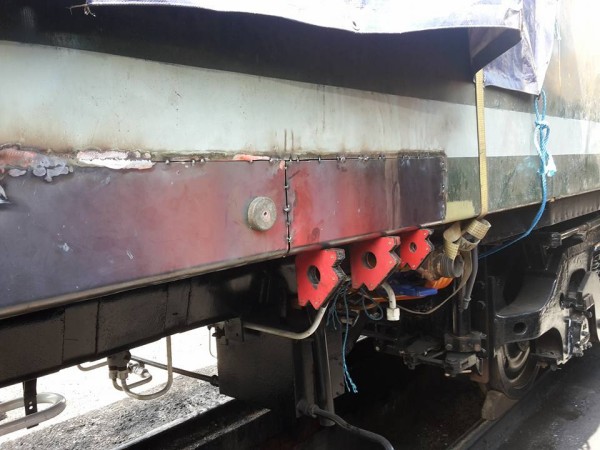 Above : More new metal.

© C15PS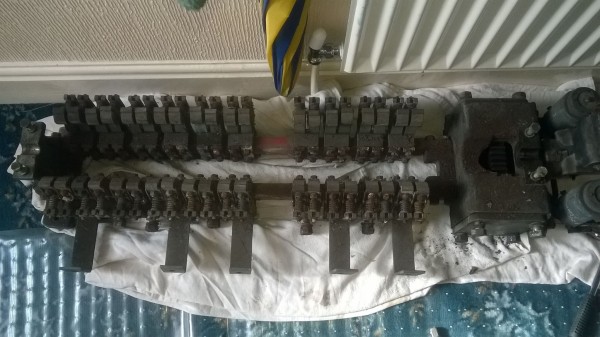 Above : Reverser receives warmth for the first time since 1973.

© C15PS
Fancy Getting Involved? click on the You Can Help page