September 2016
September kicked off with the liberation of the timing gear at the blower end of the V12. We utilised the Manitou (Thank you to Lee Kenny for the assistance) and after freeing off all of the lubricating oil pipes the giant gears were free.
Work on the body continued, with the liberation of the other fire pull surround. Emma Seddon made short work of cutting out the old surround, and the next day the fabricated box was ready to be put back on to the loco.
Inside the loco, the lads have been moving through with the paint brush, again.
Finally, Steve Lucas has been practicing his magic by turning tired reverser parts into to 'as new'.

If you are interested in helping out please contact David Jenkins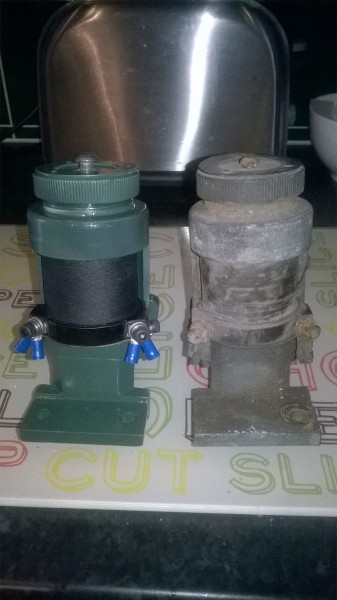 Above : Steve Lucas and his magic hands turn tired parts into new.

© C15PS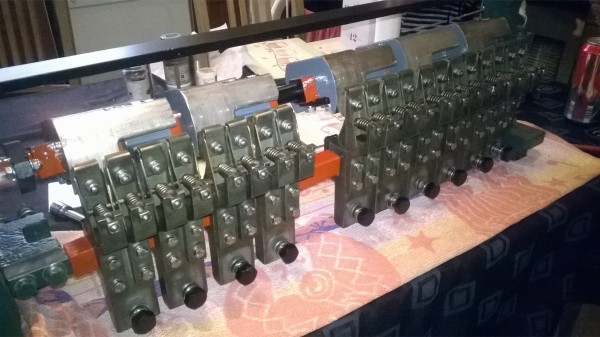 Above : Reverser contact tips renewed.

© C15PS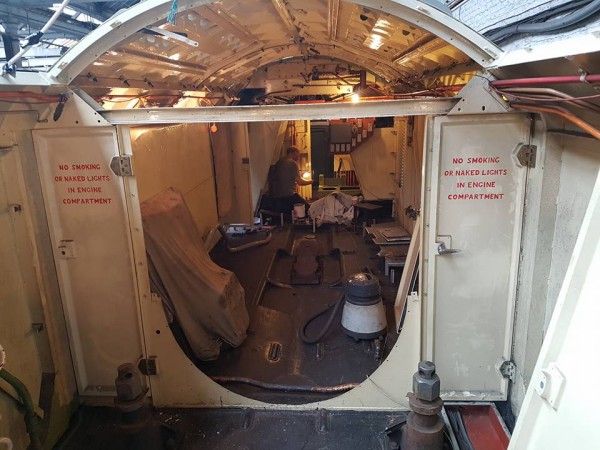 Above : Steve Thomas painting in the boiler room end.

© C15PS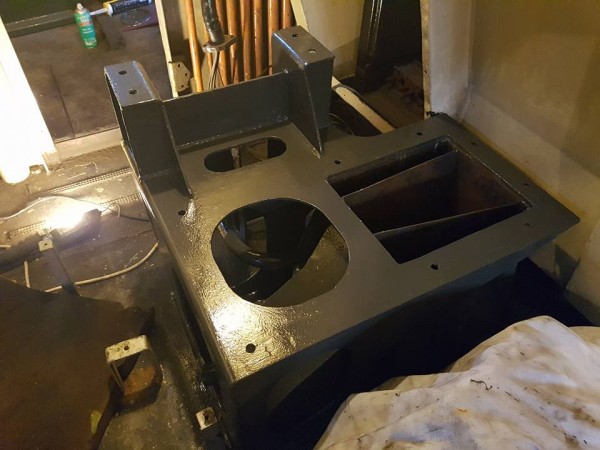 Above : Traction Motor blower stand gets a coat of black paint.

© C15PS
Above : The gear casing finally gives up and comes free of the V12.

© C15PS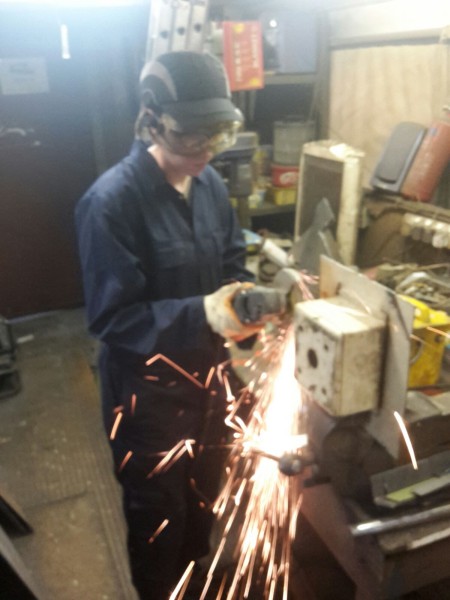 Above : More cutting required.

© C15PS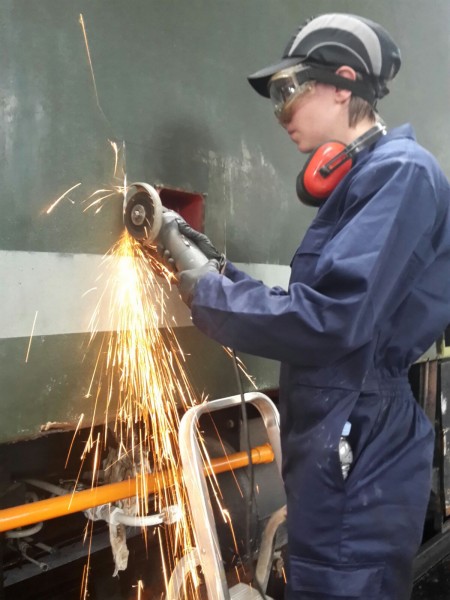 Above : Emma cuts out the old fire pull surround.

© C15PS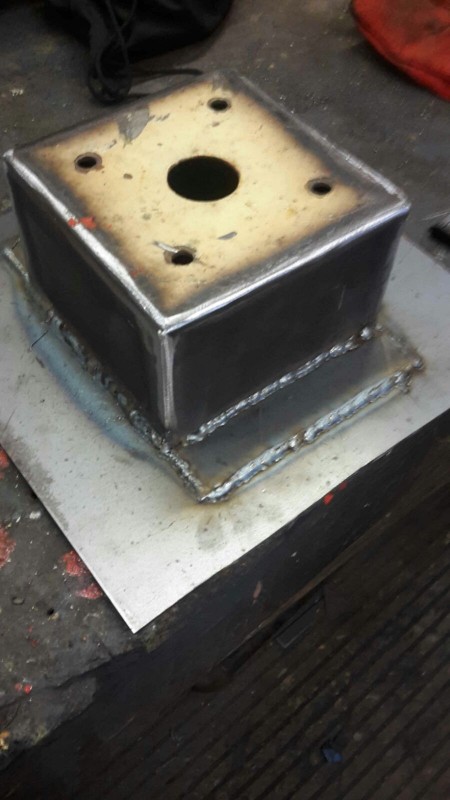 Above : Fabricated box ready to go.

© C15PS
Fancy Getting Involved? click on the You Can Help page