October 2016
A little quieter this month. Painting the inside continues and now see's the start of the south end cab receiving treatment. Grinders make short work of the old paint and new applied accordingly.
The electrical cubicle, although has had anti-tracking paint applied in the distant past got some fresh specialist paint in anticipation of newly overhauled electrical gubbins being put back in.
The battery box doors also saw attention to their buckling ironwork.

If you are interested in helping out please contact David Jenkins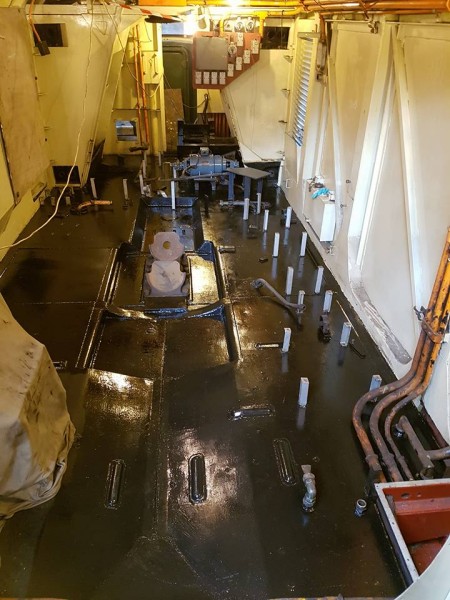 Above : More paint dished out and looking clean! (will not stay like that – Ed).

© C15PS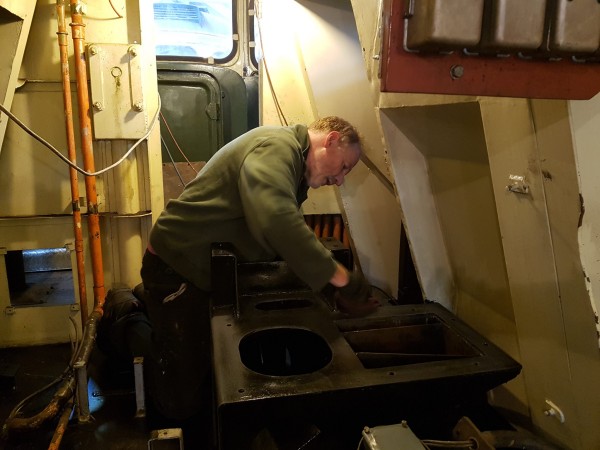 Above : Steve Thomas with his paintbrush again.

© C15PS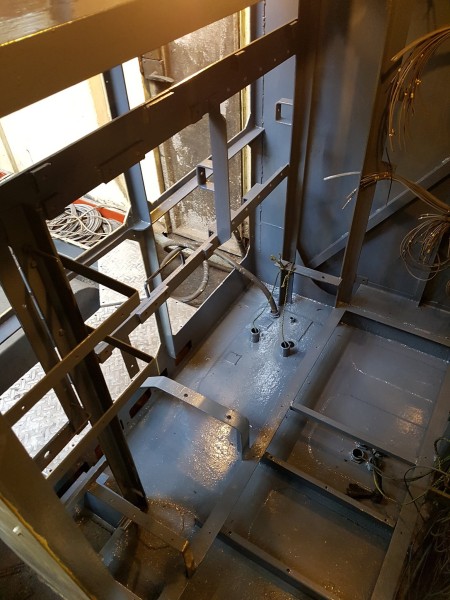 Above : Electrical cubicle sees some fresh paint too.

© C15PS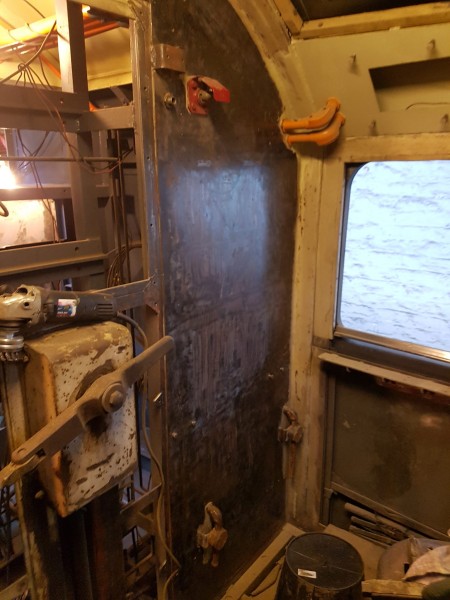 Above : Grinding done.

© C15PS
Above : Bulkhead wall painted.

© C15PS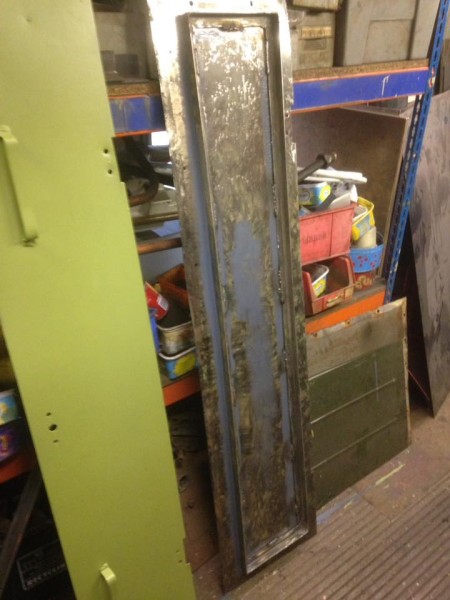 Above : Battery box doors get some attention.

© C15PS
Fancy Getting Involved? click on the You Can Help page