27 & 28 May 2006
Saturday 27th. The day started by unloading the 2nd fruit machine from 47402 at Castlecroft and placing in the workshop with the other and the oil priming pump all ready to go off site for overhaul by one of our members.

We then all headed down to where D8233 is, the aim for today was to try and get as much rust removal and priming done as possible in No1 end and the fan room with the aid of a shot blaster. Once the compressors had been set up and plumped in we had an attempt, it was apparent that the the blaster was struggling with a lack of air, so we gave up on this method for the time being and went back to needle gunning and using angle grinders with wirebrush attachments. Progress was slow and painfull to say the least.

After a spot of lunch, we decided to have another go with the sandblaster, it was filled upto the brim and all the joints on the pipework redone and ensured that they were tight, as we discovered that some were only hand tight and were leaking air. Once done the results were alot better, we were able to have a good few minutes blasting once everything was charged with air, although you had to stop for 5-10mins for it to recharge!! We managed to get the upper section blasted, which was particularly rusty, and part of the back bulkhead in the fan room. By the next working w/e we will aquire another compressor to give us a bit more capacity and hopefully then the '3' should keep up with the blaster.

Its worth going to all this effort with the shotblaster as it will save hour upon hour of needle gunning and wirewheeling on D8233. At the No2 end, one member got on with removing conduit and fittings to the marker lamp units ready for removal In the coach more sections of the sales stand were cleaned back to metal ready for a coat of paint.

The day finished with the application of green anti corrosive primer to the sections that had been shot blasted, it felt good to be actually putting paint back on rather than taking it off!

Sunday 28th. Only two members present today so the rest of the sales stand sections were cleaned up/primed and then glossed, ready for its appearence at the July Gala. The water pipe conections and storm drain pipes were disconnected from both turbos ready for them being removed.

The cables to the generator sets and exciter were also disconnected, plus all bar 2 marker lamps were removed form No2 end All in all a good working w/e.
Photos of the work are below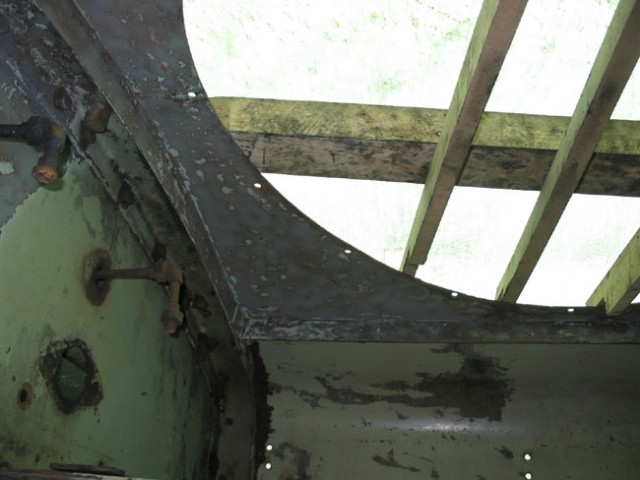 Above : Looking out of the fan compartment
© C15PS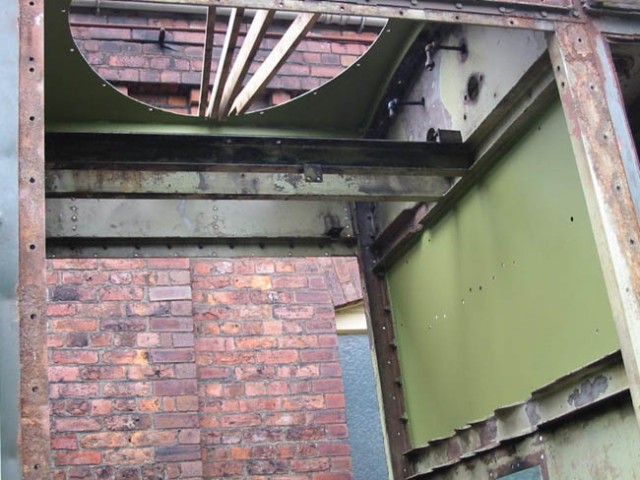 Above : Cleaned and primed radiator and fan compartment
© C15PS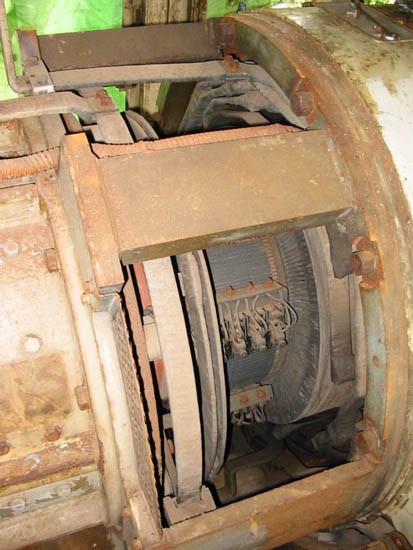 Above : A view inside the main generator

© C15PS
Fancy Getting Involved? click on the You Can Help page