19/20 August 2006
Saturday 19 August. Today we experienced a change in the weather from recent working weekends, the rain came down and quite heavy at times, still this didn't put spirits off and we still managed to get alot done considering the conditions. The cooler group roof and walls were today finally glossed, and what a difference it makes, the cooler group looks marvelous and well worth the hard work that has gone into it. We just need to paint the floor in here now and this compartment will be ready to have items refitted.
In the coach, a few members busied themselves with cleaning up pipework and then priming it. In the shot blast tent, the internal cooler group door was shot blasted, and the majority of one of the cooler group side frames. But with the weather and damp air, it was getting more difficult to use the blaster due to damp shot. A team set about renovation of the cooler group tanks, they fully degreased them and ensured that all the studs were in a good condition. With the rain getting more like a monsoon, we decided to call it a day in the early afternoon.
Sunday 20 August. Again the weather was not being kind. 2 more of the radiator tanks were degreased and renovated, 2 of them were wirewheeled and then primed. The pipework and cooler group door that were primed yesterday recieved a coat of undercoat ready for glossing.
The cooler group floor recieved a coat of undercoat and the no1 end compartment cleared ready for shot blasting. Considering the weather we managed to get quite alot done.
Photos of the work are below.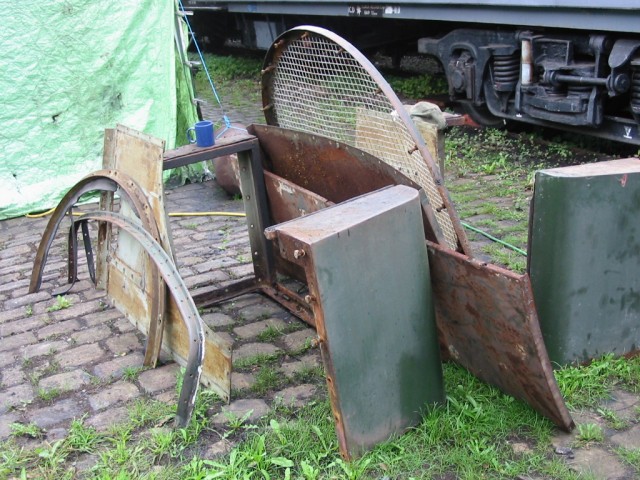 Above : Some of the body parts removed were stacked on the floor out of the way.

© C15PS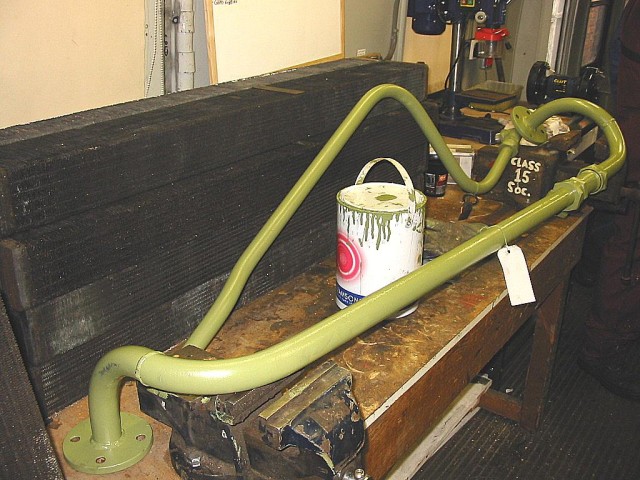 Above : The first coat of paint on some of the oil pipes from the cooler group.

© C15PS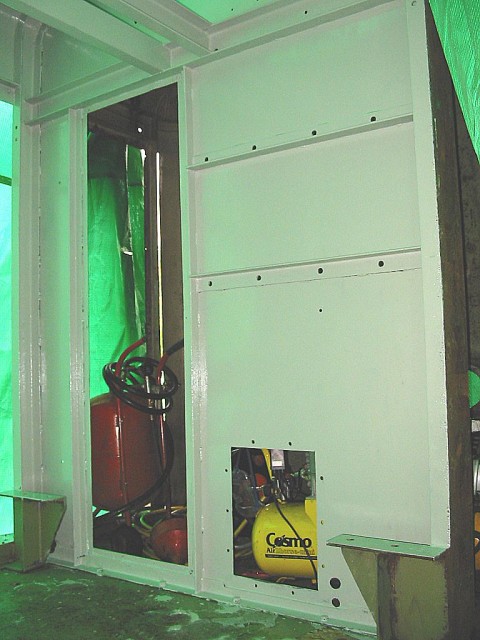 Above : The final coat of gloss is now applied to the front bulkhead of the cooler group.

© C15PS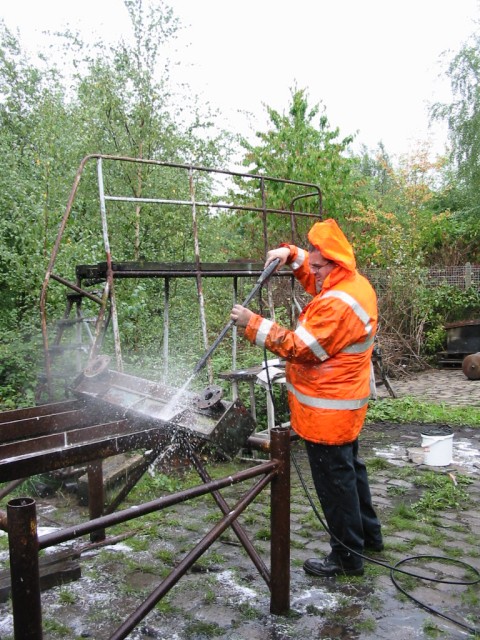 Above : Gareth Williams jet washes down one of the radiator tanks after de-greasing.

© C15PS



Fancy Getting Involved? click on the You Can Help page