24/25 February 2007
Saturday 24th Work mainly concentrated in the morning on painting the fan drive pedestal and cleaning up gasket faces and getting the oil filter housing assembly prepared for painting.

In the afternoon, it was off with the old tarpaulin, and on with a new made to measure canvas type, which is a lot thicker and heavier than the old one and has zip up flaps at each end, an investment for the future protection of D8233. When the old tarp was removed the opportunity was taken to place some parts in the empty space where the control cubicle should go for storage.
Sunday 25th saw work concentrate on preparing the areas around the cooler group and nose end where wasted metal had been cut out in readiness for new metal being welded on. Work also saw more painting of cooler group components ready for refitting and the two air cylinders that operate the radiator shutters stripped down to assess the state of them, which we found to be in very good condition, with only a clean up and re grease required. One of the cooler group side panels was given its final coat of internal light grey paint ready for fitting.
The radiator fan was dug out from its sheet along with the two exhauster side panniers and one of the engine room roof access panels and various measurements taken, this was for outside contractor purposes, the fan for repair, and the exhauster panniers and roof access hatch for metal replacement.
Photos of the work are below.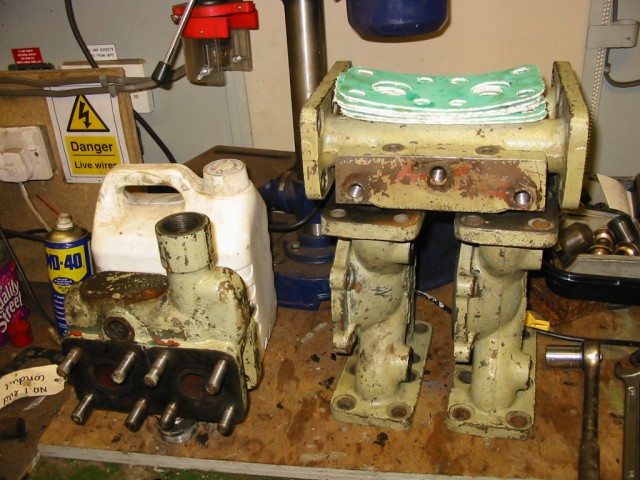 Above : The oil filter assembly now fully dismantled, degreased and ready for painting.

© C15PS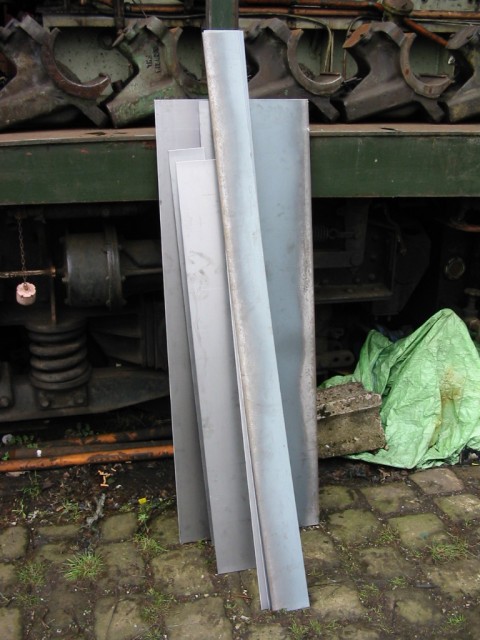 Above : New steel has arrived to replace the rusty distorted metal around the loco front.

© C15PS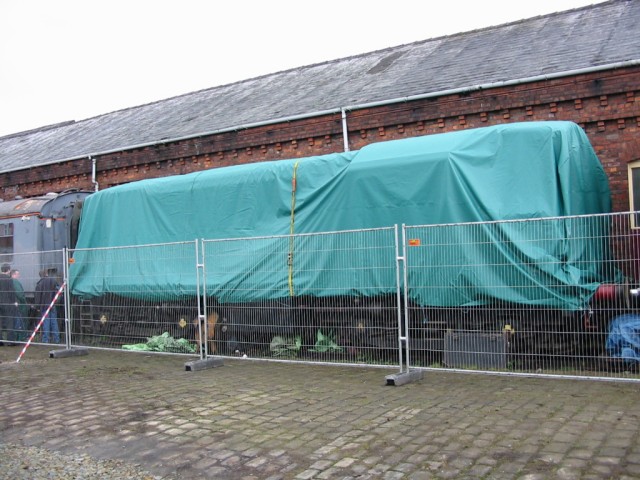 Above : The new extra heavy duty tarpaulin is now in position and should last for years.

© C15PS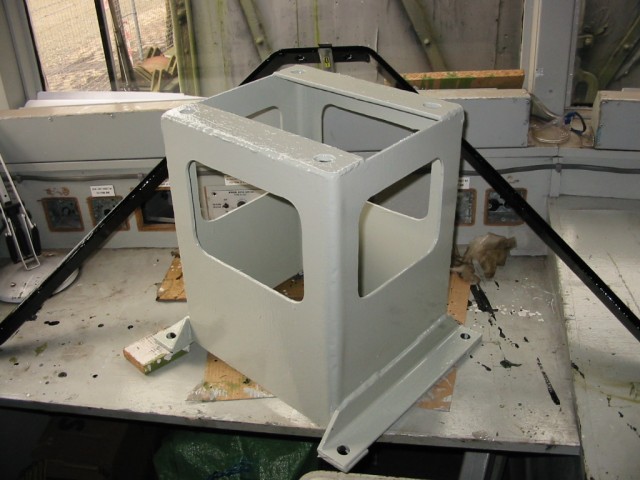 Above : The Fan drive gearbox pedestal has now been fully renovated and painted.

© C15PS



Fancy Getting Involved? click on the You Can Help page