17 & 18 MArch 2007
Saturday 17th Work this w/e mainly concentrated on preparing and painting yet more cooler group components! We think some of the volunteers are suffering from RSI from painting, but it all needs to be done. The oil filter assembly was given a coat of undercoat, and one volunteer constructed a wooden shelving unit to house all our paints and brushes more neatly in the coach.
Sunday 18th saw the Radiator side panel that had been painted on one side with light grey was given a coat of green gloss on the external side for protection purposes (the proper finish will be applied when D8233 is complete again and running!) The filter housings were given a coat of light grey gloss and are now ready for re-assembly. On the cooler group components side of things, more oil pipes and conduit was 'drelled' back to bare metal and primer applied.
Photos of the work are below.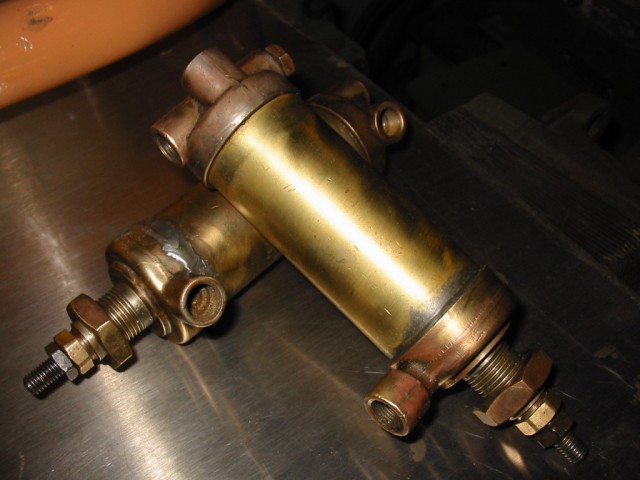 Above : The pneumatic pistons that operate the radiator shutters are all polished up.

© C15PS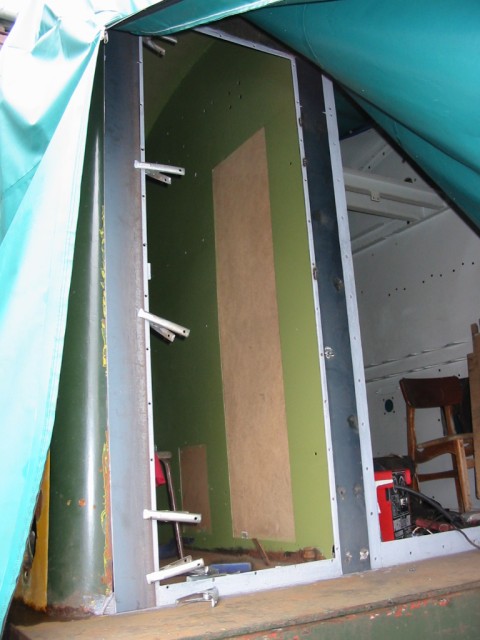 Above : The new steel has been clamped into place in preparation for welding up.

© C15PS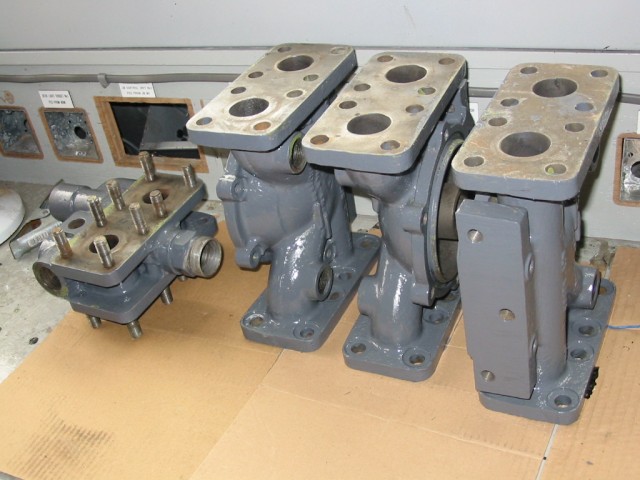 Above : The cast blocks that make up the oil filter assembly are now being painted.

© C15PS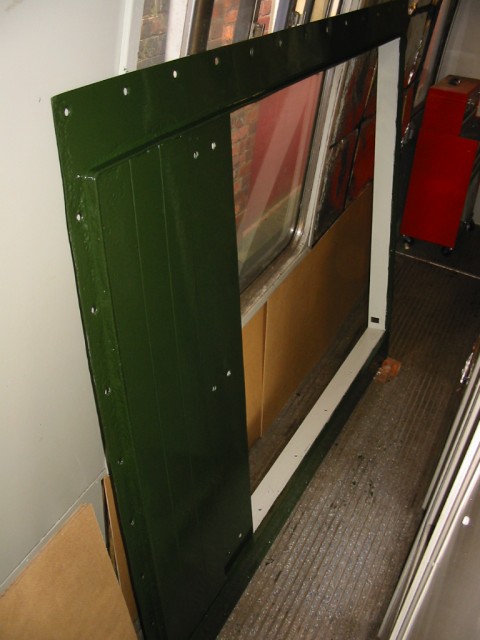 Above : The L/H Radiator facia panel is fully re-painted and waiting for re-fitting.

© C15PS



Fancy Getting Involved? click on the You Can Help page