04-05 February 2008
Monday 4th February :
A few of the volunteers were available over the next two days to progress work on D8233 further. The main aim was to get the top hub on the fan drive gearbox re-fitted and the gearbox re-fitted in the cooler group along with making a start on refitting the fuel pumps to the power unit.
Four of us were present today and we began by transporting the fan drive gearbox up to Castlecroft. 'Scouse' stayed behind on D8233 to begin fitting the fuel pumps. At Castlecroft the top hub on the gearbox was warmed up, then the hydraulic puller fitted and the hub was eased up the shaft. During the operation the hydraulic puller decided to jettison its oil and render itself useless, so a more manual puller was found and after more warming, gentle tapping the hub was free of the shaft. It was the discovered that the key was more banana shaped than straight and probably the reason we couldn't get the hub down on the first attempt, this was fettled and the hub was then placed in the oven to get nice and hot and expand while we had a spot of 'Dixy'. After fuel we then set about freezing the shaft of the gearbox with freeze spray, then the hub taken from the oven and it gently slid down the shaft to the required position. The shaft and gearbox were then cooled with water and the gearbox transported back to D8233.
Once at D8233 it was lifted straight into the cooler group and onto its pedestal, the shaft then attached and bolted tight, and the bolts located for the main fan drive mounting. The top and bottom grease point pipes for the bearings were then fitted and around 6pm it was called a day.
Tuesday 5th February:
Only a couple of us present today, still good progress was made. Day began with making a new gasket for the water pump housing end and fitting it to the power unit. Then some locking wire was fitted to a ring of bolts on top of the main fan drive, which was missed during its overhaul. The bottom fan drive guard from the power unit to gearbox was then fitted.
The oil filter elements that were dipped the last working weekend were then fitted to the canister cages and the wing nuts locked with locking wire. The cages were then placed in the main canisters and then each fitted to the oil filter manifold in the cooler group. All the plugs on the manifold had missing fibre washers fitted and then tightened up.
The day ended with a general tidy up of the work area and tool store. Another couple of days were great progress was made, thanks to those who gave up there spare midweek time.
The next working weekend is 9th & 10th of Feb - if you wish to lend a hand please contact
Chris Tatton
Above : Cooler group with fan drive gearbox fitted along with the oil filters now mounted on the bulkhead behind.

© C15PS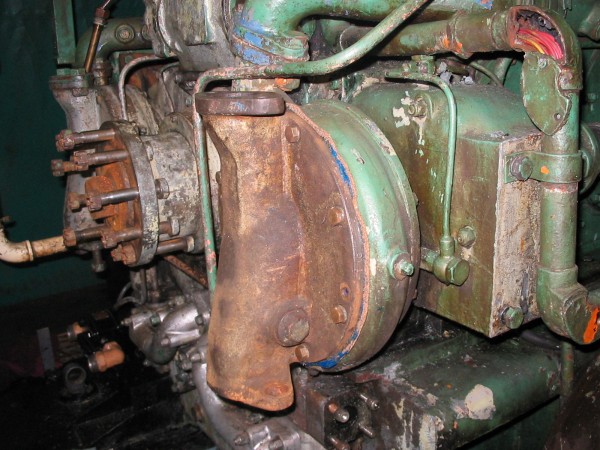 Above : The water pump casting, recovered from the old engine and fitted to the new one.

© C15PS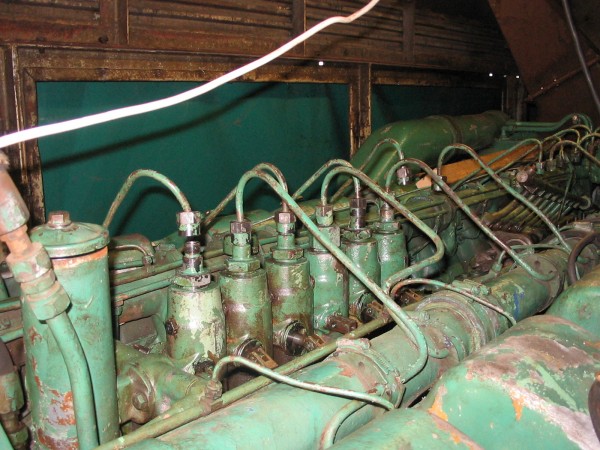 Above : Re-fitted fuel injection pumps.

© C15PS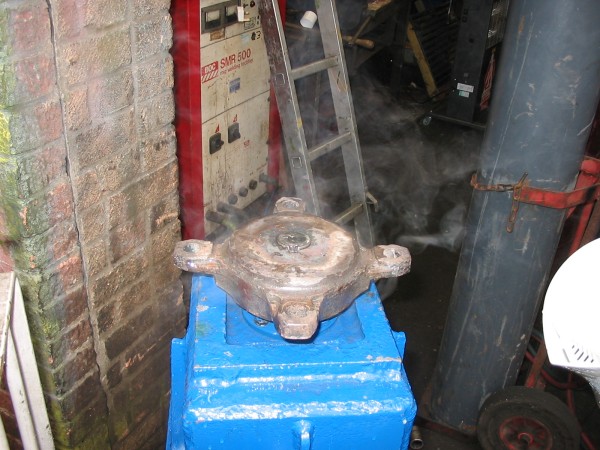 Above : The hub re-fitted to the fan drive gearbox.

© C15PS
Fancy Getting Involved? click on the You Can Help page