09-10 February 2008
Saturday & Sunday 9-10th February :
Work this weekend continued to get the loco ready for it's initial start up, and this means finishing the cooler group.
Firstly, there is a split pin in the radiator fan shaft that locks the Castle Nut onto the fan shaft which in turn hold the fan onto the taper shaft, this was sheared off during the removal of the fan over 18 months ago, this was well and truly stuck in it's hole so this was drilled out.
Danny F has recently passed his driving test (well done Fergy!!), and we utilised his dad's van to transport the fan cowl to Baron street from Castlecroft where it had been since the removal of the old power unit. It had been painted into green primer at the time of removal and work continued to get it into undercoat and finally into grey gloss.
Inside the coach work also continued in painting the rest of the various fuel/ oil/ water pipes required for the start up, also painted was the water thermostat which had been returned from Chris Baily's house after restoration.
When we fit the radiator fans horizontal driveshaft to the engine it will mean we have to re-fit the Damper and Clutch to the free end of the engine, so Jason took the opportunity to paint the power unit whilst access was (relatively) easy, it was apparently a horrible job that he's not too keen to undertake again anytime soon!!!!
Work was also undertaken in the coach to lower the top shelve units so that we can get more on them, we put these too close to the coach roof when we put the shelves up and we've not been able to put much on them other than a few pipes!!!
All in all a very good weekend and lots done again, all being well we'll be able to test the unit soon!!!
The next working weekend is 23-24th of February - if you wish to lend a hand please contact Chris Tatton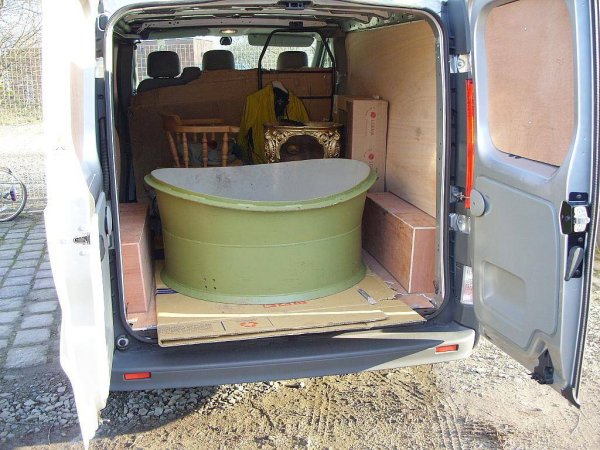 Above : The fan cowling returned from Castlecroft.

© C15PS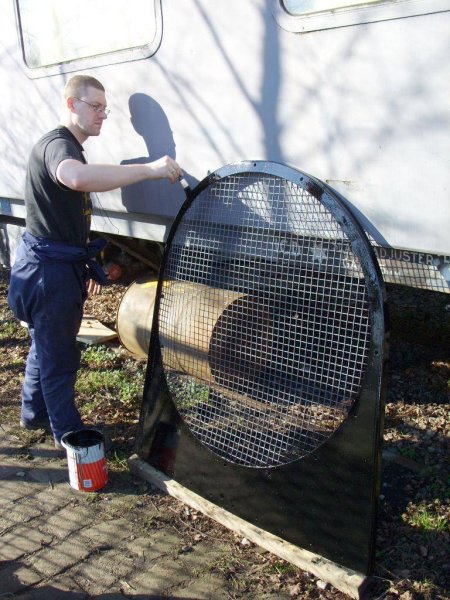 Above : The fan grille is given a top coat.

© C15PS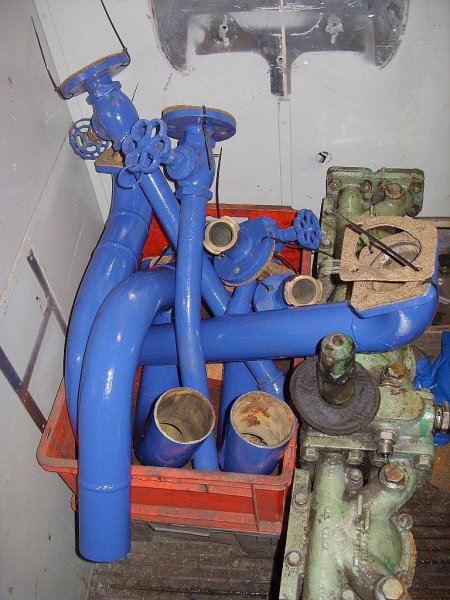 Above : Repainted pipework ready for re-fitting.

© C15PS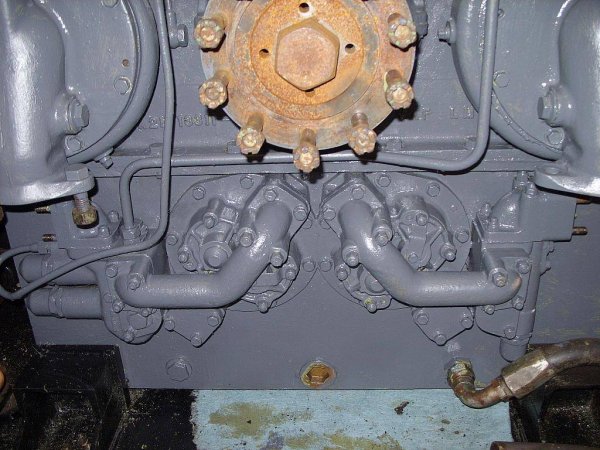 Above :The repainted free end of the engine.

© C15PS
Fancy Getting Involved? click on the You Can Help page