22 February 2008
Friday 22nd Feb: Today 3 working members attended the ELR to progress work on D8233.
The aim was to re-fit the holstead damper and fan drive clutch, but due to circumstances of an Italian nature, the repairs to the shaft were not completed in time. However, not to waste a day, we decided to refit the fan cowl and fan. One other job we did first though, was to fit the flexible breather pipes from the top water pipes to the header tank, with the aid of a cup of hot water! Then with a fork lift truck the fan cowl was hoisted into the air, then slid into place and dropped into the hole. We then fitted all the stays between the cowl and fan drive, then tightened all the stay bolts and the mounting bolts for the fan drive.
The fork lift was used again to hoist the fan onto the roof of D8233 then it was handballed onto the shaft, washers fitted and a new 7/8" nut tightened down, the hole for the split pin was then marked and the nut taken off for 2 slots to be put in for the split-pin. Once done the nut was tightened up again and the top cover plate bolted down.
The cooler group door was then fitted and we finished the day off by test lifting the Damper with a magnet lift purchased, with success we now await the return of the shaft and clutch ready for this task to be undertaken, hopefully next week (28th Feb).
The only remaining work in the cooler group now is to give the fan a coat of signal red paint, fit the top mesh guards, fit the shaft guards, fit the radiator elements and finally fit the cooler group roof section, it will then be ready for the start up.
The next working weekend is 15th/16th March - if you wish to lend a hand please contact Chris Tatton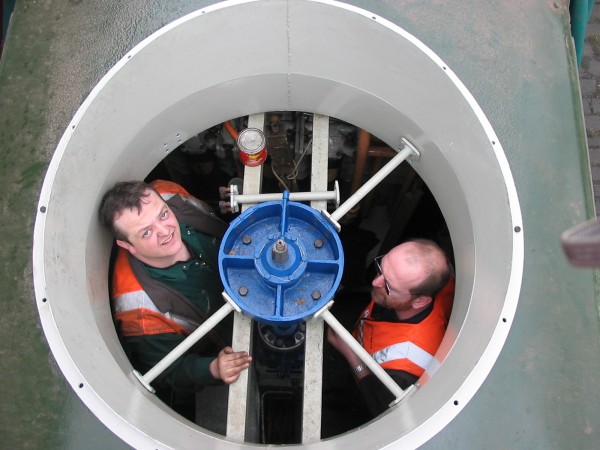 Above : Chris Baily & Jim Gough fitting stays between cowl and fan drive.

© C15PS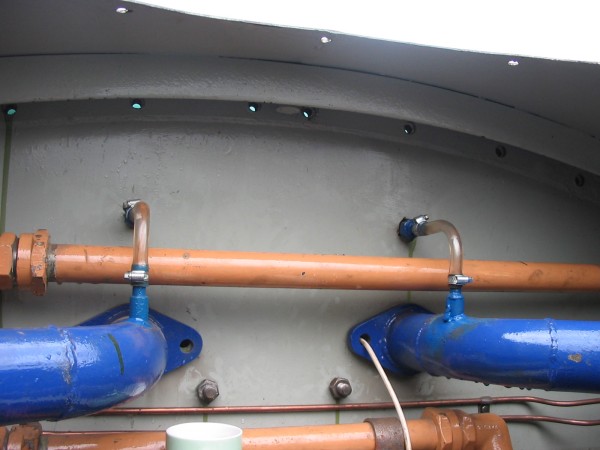 Above : Header tank flexible bleed pipes.

© C15PS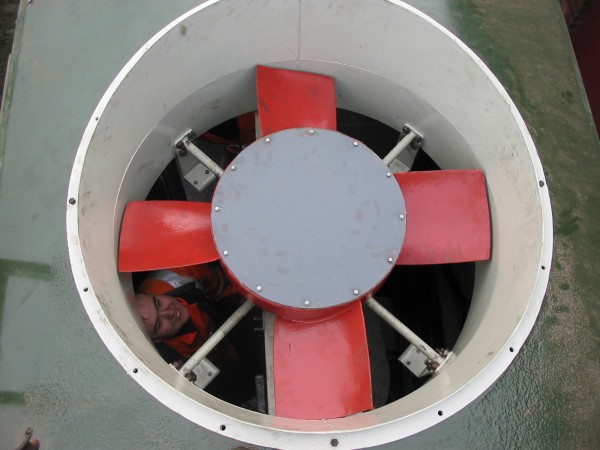 Above : Top view of todays work.

© C15PS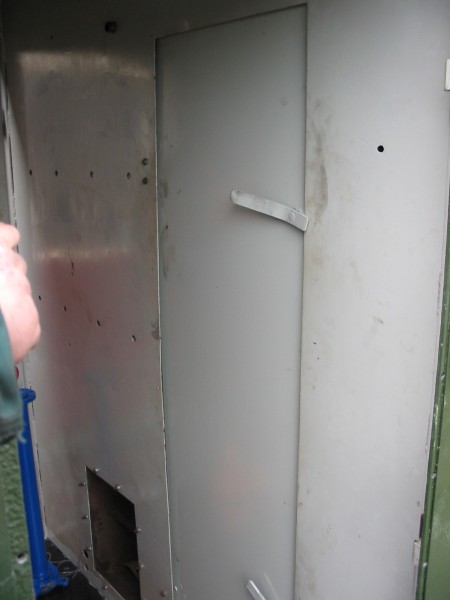 Above : Cooler group door now refitted.

© C15PS
Fancy Getting Involved? click on the You Can Help page