19 & 20 July 2008
Saturday 19th July : Attendance: 3. This weekend was supposed to be a major working party for both the locos in our care D8233 & D5705, however for various reasons the turn out was not as great as expected. Jim Gough arrived and brought with him a new face, Chris Mason, who had come up for a "try-out" and he stayed with Jim and provided assistance to him for most of the day.
Jim & Chris started by re-hanging the cooler group door and adjusting it so that it now fits correctly. Jason replaced the steps used to enter to support coach with some heavy duty galvanised metal steps nearby and made up some legs for the back so that they would stand up.
The next job was to re-fit the marker lamp bowls in the nose end, cork gaskets had to be cut and the lamps were put in and to finish the day off an attempt was made to tighten the ring of bolts around the fan cowl roof section however these were found to be too long and some new replacement bolts of the correct length need to be sourced, it was a slow day but progress was made.
Saturday 20th July : Attendance: 2. Today it seemed like Jason would be on his own but after deciding to sort out the spare bolts shelf he had a surprise visitor, Simon Dagnall, a volunteer who has not been seen since early last year.
Applying the gloss paint to the air tank frame became the first task after that they pulled the sheet back on the loco and went into the engine room, the air pipes were removed from the air starter motors and then they removed the exhaust stacks as the turbos need to be stripped down ready for when they are taken off so that the generator can be re-fitted.
After that it was decided to start the strip down on one of the traction motor blowers that are now situated in the generator compartment. The snail was removed from one motor and taken through into the nose end compartment and offered up to see if it will fit but the fan on the motor runs in the opposite direction so it will need significant modification to get it all to work right. The smaller parts of the TMB snail were taken into the workshop & drelled and then painted with primer. So ends another work weekend on the loco and hopefully next time we will get a better turn out and be able to do more significant work.
The next working weekend is July 19/20. If you wish to lend a hand please contact Chris Tatton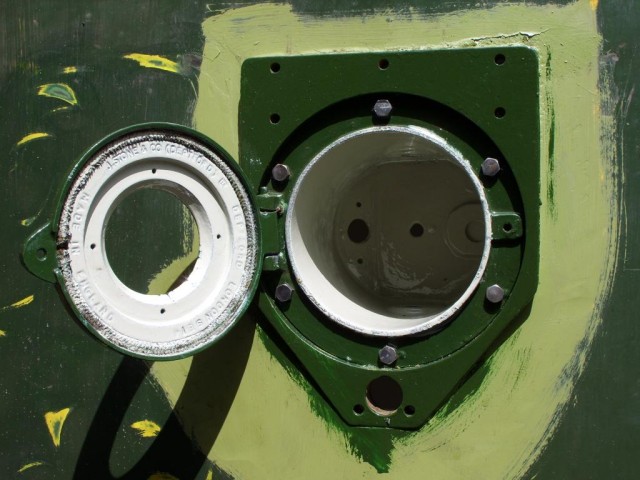 Above : The first restored marker lamp bowl is refitted to the front nose end.

© C15PS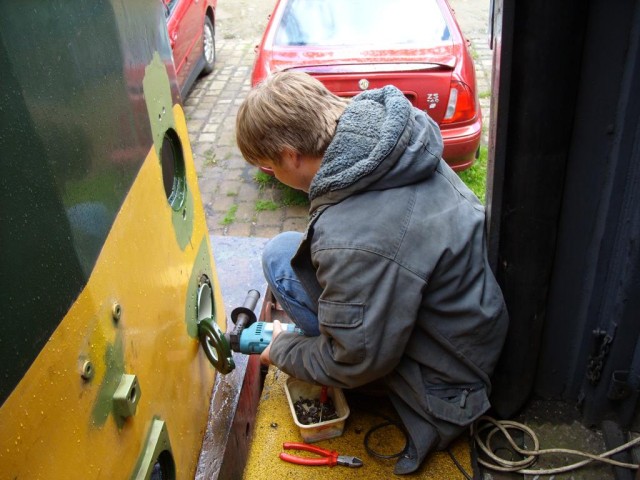 Above : Visiting volunteer Chris Mason helps to fit another of the lights bowls.

© C15PS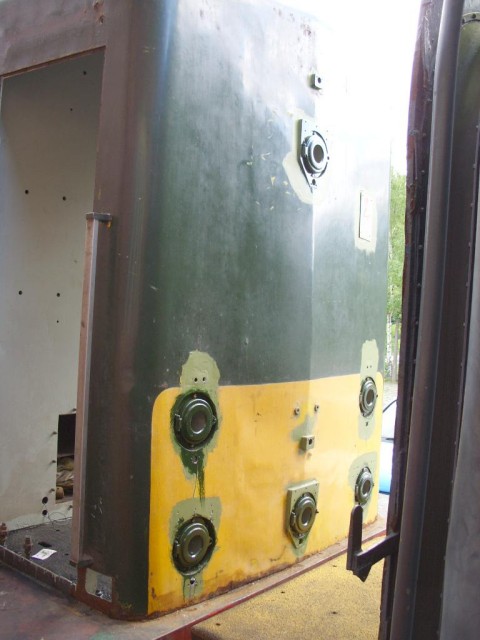 Above : All the marker lamp units have now been refitted to the front nose end.

© C15PS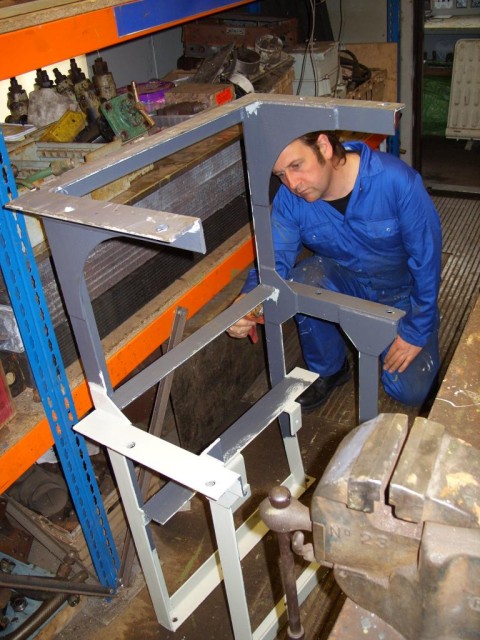 Above : Returnee volunteer Simon Dagnall applies gloss paint the air tank frame.

© C15PS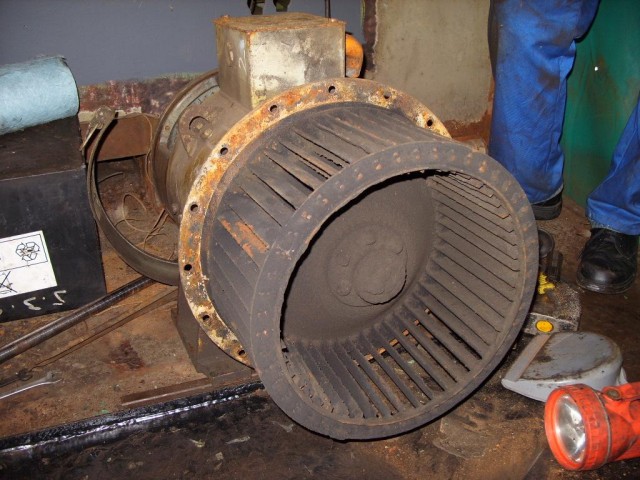 Above : The fan is exposed on Traction motor blower after removing the "Snail" duct.

© C15PS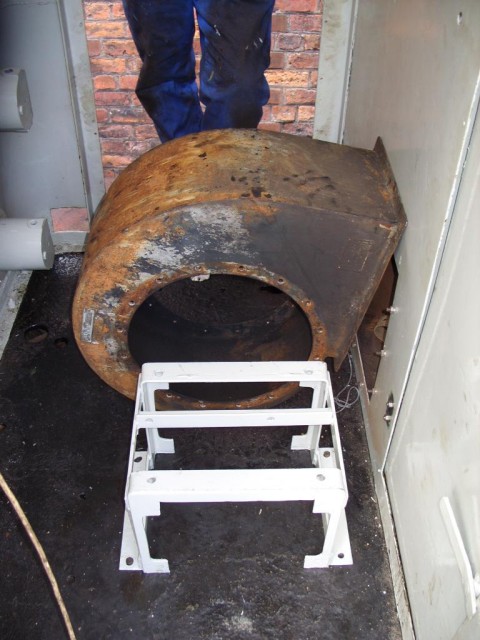 Above : The TMB stand & Snail duct are offered up in the nose end compartment.

© C15PS
Fancy Getting Involved? click on the You Can Help page