15 October 2008
Saturday 15 October.
A bit of unexpected progress on D8233, today a lorry turned up to pick up the generator set and take it to Dowding & Mills for overhaul. The driver attempted to load the generator set at first with his HIAB but unpon attempting to lift it proved that the weight was to much for it, so the Coles 10tonner was drafted in to load the generator onto the lorry.
The generator will recieve a general overhaul including new bearings and new carbon brushesas and as the work is not urgent we have asked for the gernerator to be returned in spring 2009, by then we should be ready to fit it straight to D8233 and then a start up attempt can be made mid 2009. Watch this space!!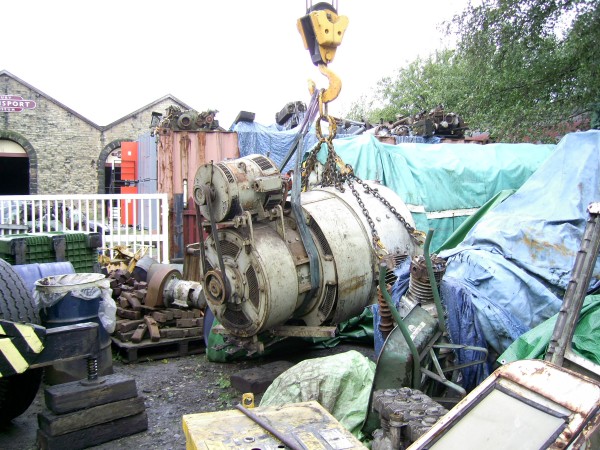 Above : The generator is lifted from the storage area.

© C15PS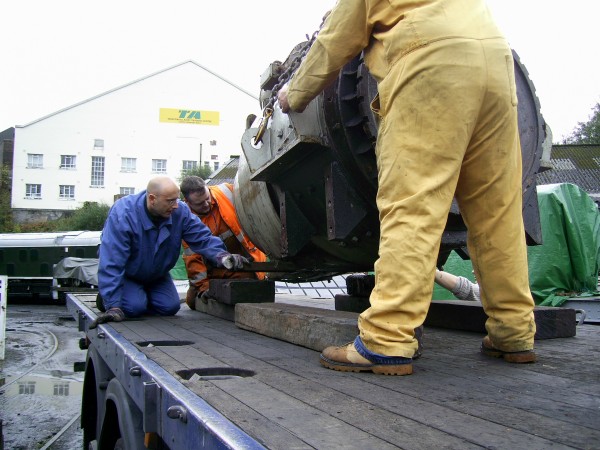 Above : And slowly lowered onto the flatbed.

© C15PS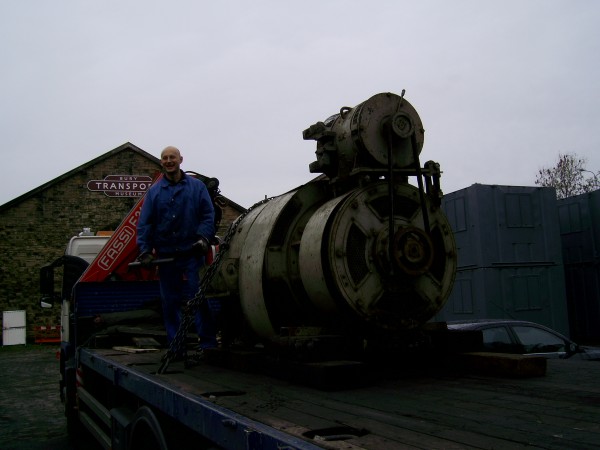 Above : Secured and ready for the off.

© C15PS
Fancy Getting Involved? click on the You Can Help page