14 February 2009
Saturday 14 February
Attendance: Three
A small working party undertook proprietary work to weld in brackets for the traction motor blower. Once the tarp had been undone & pulled back over the cooler group, the mounting brackets were bolted onto the bottom of the TMB motor and the snail duct was then pushed up against the bulkhead and the TMB positioned so that the snail duct best lined up with the existing ducting inside the cooler group, holes were then drilled through the bulkhead so that the snail duct could be bolted flush with the bulkhead and the mounting brackets flat on the floor. The TMB is now correctly positioned and the brackets can be tack welded into their final position on the floor.
Jim, little Kris and Dave got the welder out in readiness for weld down the TMB brackets, we have recently acquired a new gas bottle for our welder which will be a big help as it means we won't need to keep borrowing the one from Castlecroft but a problem soon arose when it was realised that the screw thread on the gas regulator was not the correct type, so the three of them went out on a shopping trip to try & get one…
Unfortunately work on welding the TMB mounting brackets on D8233 had to be postponed as after returning from their shopping trip it was found that the threaded regulator connection were still not right for the gas bottle they had and even a 2 nd trip proved to be unsuccessful, this was most frustrating as the TMB is already to be welded and the welder was all set up but without a way to get the gas into the welder the job ground to a holt, Jim has taken the gas bottle away with him as he is sure that he has a suitable regulator for it at his home, so the welder & all the tools were packed away and the tarp over D8233 was pulled back & secured, it was a frustrating end to a productive day and the job of welding down the TMB brackets has been put off for another time.
The next working weekend is on 28 February/1 March. If you wish to lend a hand please contact Chris Tatton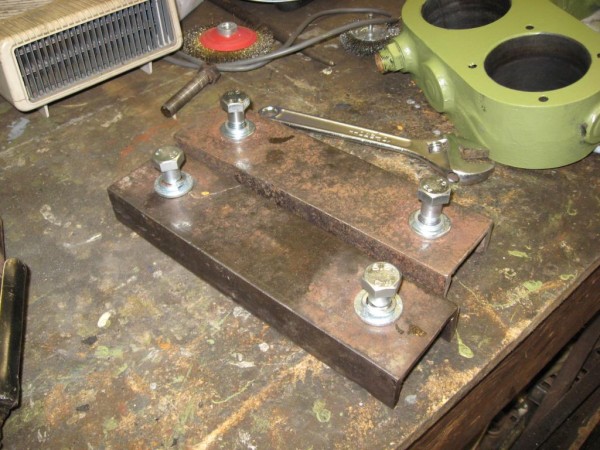 Above : The new bolts are test fitted into the new TMB floor mounting brackets.

© C15PS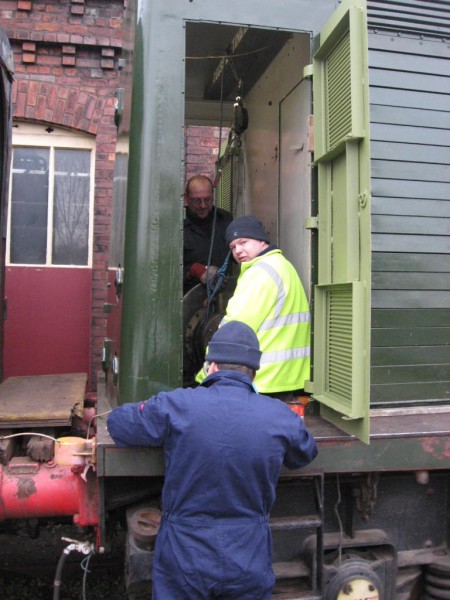 Above : Dave, Kris & Jim manoeuver the TMB into its final mounting position.

© C15PS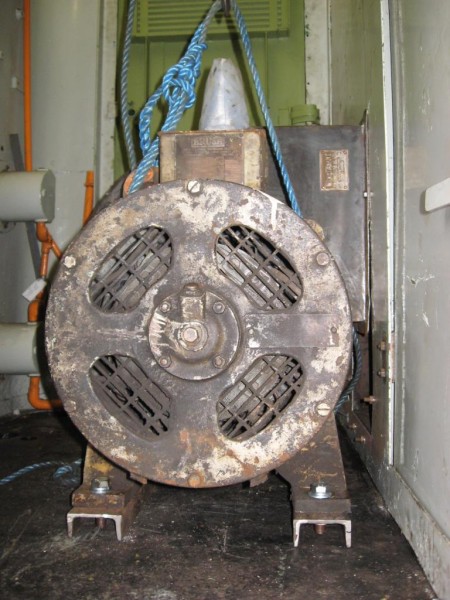 Above : The TMB is all ready to be welded but for the welder not working.

© C15PS
Fancy Getting Involved? click on the You Can Help page