14 - 15 March 2009
Saturday 14th March:
As this w/e was the ELR's Spring Diesel Gala, most members were busy helping get other locos running, manning locos on the trains or helping out on our sales stand raising vital funds.
Sunday 15th March:
Attendance: 4
Even with the ELR Spring Diesel gala was in full swing, we managed to get a day in on both D8233 and D5705 (see other report). Some niggling jobs on D8233 need to be completed and some need to be started!
The day started with some painting of conduit from the engine room into gloss and other items were undercoated. As it was a nice day the tarp on both D5705 and D8233 were pulled back. Jim then set about welding the mounts down for the traction motor blower.
Kris and Chris entered the cab to start work on its restoration; The floor wooden batons that the boards screw to on one half of the cab were numbered then a reference photo taken, these were then unbolted and put into storage. Kris started to remove all the old wiring and some of the conduits and air pipe work. The cab is in generally good condition metal work wise but the signs of early corrosion is evident and this is our aim - to nip it in the bud before it gets too bad that the cab has to be removed to sort it. This means that all air pipes and conduits etc need to be removed so easy access to the floor can be got at with needle guns and wire wheels etc. This is now the start of the full cab restoration as once the floor is sorted then pipe work and conduit will be refitted once it has been repaired or replaced. The cab wiring can then be installed and the outer hardboard skin fitted.
Meanwhile, Jim had finished mounting the channels for the TMB and was busy marking out for the ducting mods through the cooler group wall. As the TMB snail will be slightly higher, the ducting that runs in the cooler group will also need modifying to meet up with the TMB snail, a process that will be done in situ.
The next working weekend is on 28/29 March. If you wish to lend a hand please contact Chris Tatton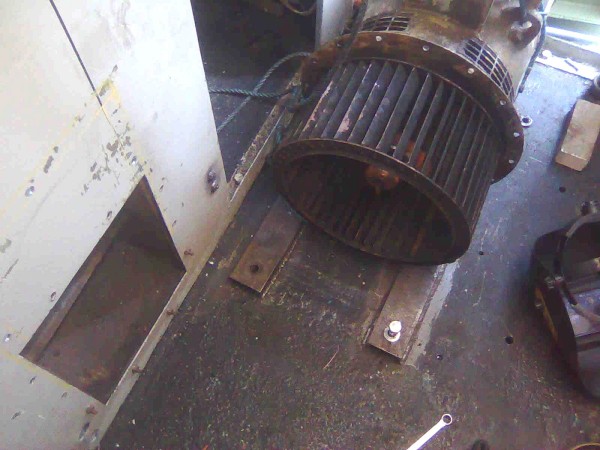 Above : The TMB mounting now welded solid to the floor.

© C15PS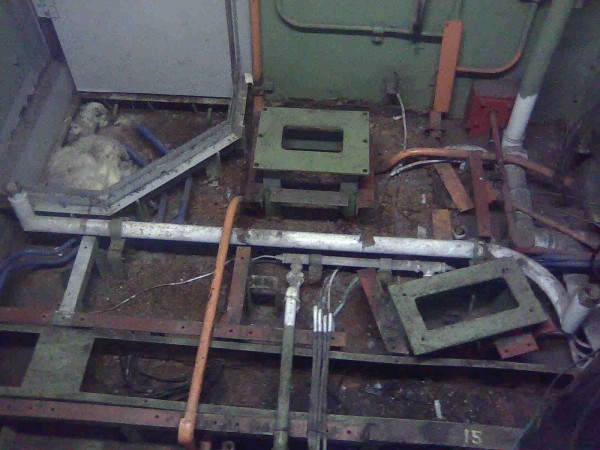 Above : One half of D8233's cab with the floor batons removed, the corrosion and work level is evident!

© C15PS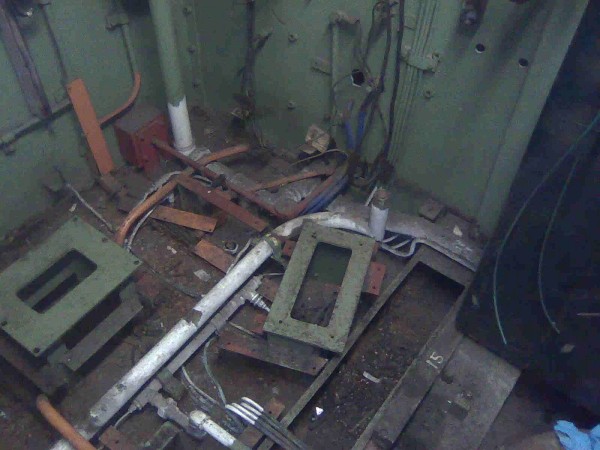 Above : D8233's cab floor looking towards the PU.

© C15PS
Fancy Getting Involved? click on the You Can Help page