October 2010
Exhauster Overhaul
The first of two Brush motored exhausters for D8233 has had its overhaul completed. Both are ex 31556 which was at Bury for sometime but never ran. Before the loco departed for the scrap yard in the sky, the C15PS gained permission to remove both of its exhausters for use on D8233. The first has been completed and the 2nd has been overhauled and is in the process of being made to look pleasing! Both have had the motors stripped down, the field casing cleaned out and the armatures cleaned. Both then received coats of anti tracking varnish. The comutators were them cleaned up and the brush boxes and mountings cleaned up. The motors were then rebuilt and after an oil change and filter clean for the exhauster, both have been successfully test run. The task of needle gunning and painting of both then commenced, as you can see No 1 has been completed. Both will be transported back to Bury from Trevor early November and then lifted straight onto D8233 shortly after.
Chris Baily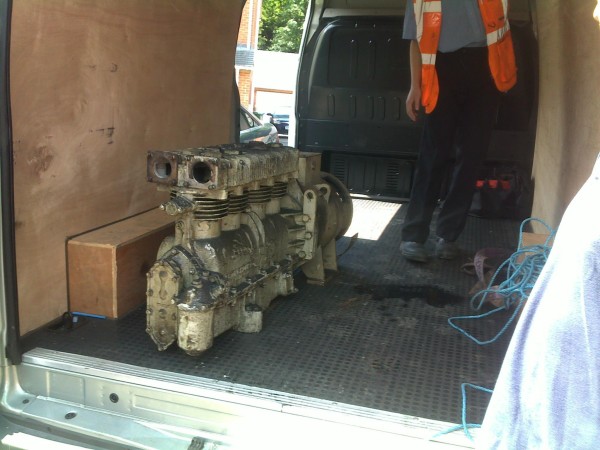 Above : The Exhauster arrives at Mr Bailys workshop.

© C15PS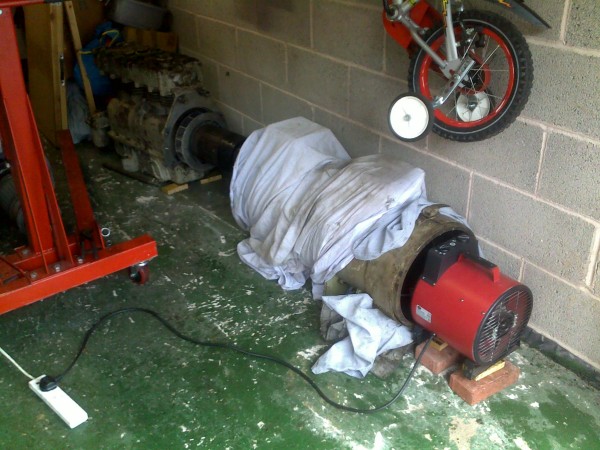 Above : Drying out.

© C15PS
Above : commutator casing removed.

© C15PS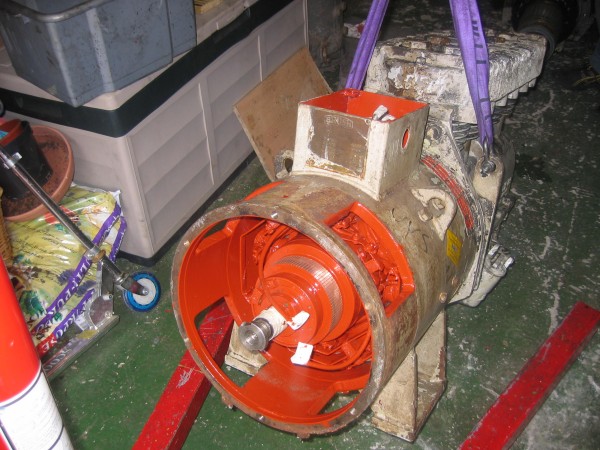 Above : Anti tracking paint applied © C15PS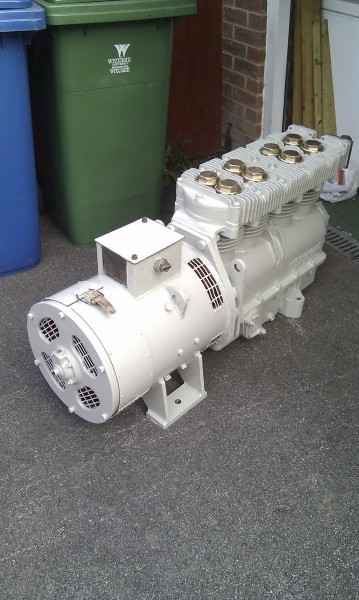 Above : Good as new.
© C15PS
Fancy Getting Involved? click on the You Can Help page