2 July 2011
Saturday 2nd July
Shunt: D8233 & D5705
Attendance: 4

Today wasn't going to be a monumentally life changing event like last years start up however it is going to a historic moment none the less. This is the day D8233 moves in to the works taking the place of the Class 14 which is moving out of Baron Street and in to Buckley Wells. See here

To achieve this massive shunt we started early and enlisted the help of two shunter's Class 03 D2062 and Class 08 08479. We also had four volunteers which initially split up in to pairs. Graham and Jason untied the tarpaulin covering the Class 15, folded it up and stored it away for safe keeping. Chris B and Rob set to attaching the steam loco's and the Class 14 together and dragging them out of the works. D9531 was then manoeuvred on to the Class 03 and the rest of the consist was put on an adjacent road. D9531 was then moved on to the main sidings and waited to be picked up later that day.
Next on the list was to move D8233 from the old siding and in to the void left by the 14. This required the 08 to move everything that was in front of it, once completed D2062 went and fetched the BTH survivor and put it in to it's new home.
The final stint was to fetch the Class 28 which was also being moved from it's mooring of the past 3 years and over to the main through sidings. Once finished we shunted back the large consist on the old siding and put the steam engines back in to the works. Once everything had been screwed down and chocked we called the end of a long day of shunting.
The next working weekend is September 3/4. If you wish to lend a hand please contact Chris Tatton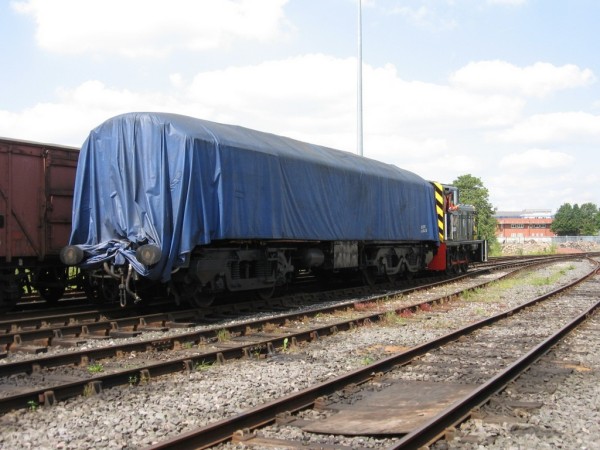 Above : D5705 being dragged by D2062 to it's new home on the main sidings.

© C15PS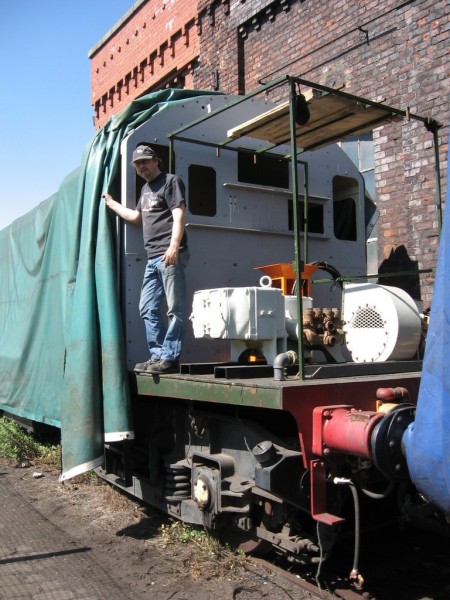 Above : Graham part way through removing the tarp on the 15.

© C15PS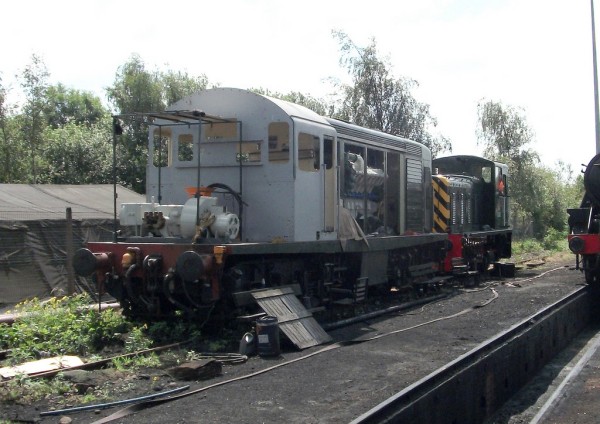 Above : D8233 on the move from it's berth for the past 6 years.

© C15PS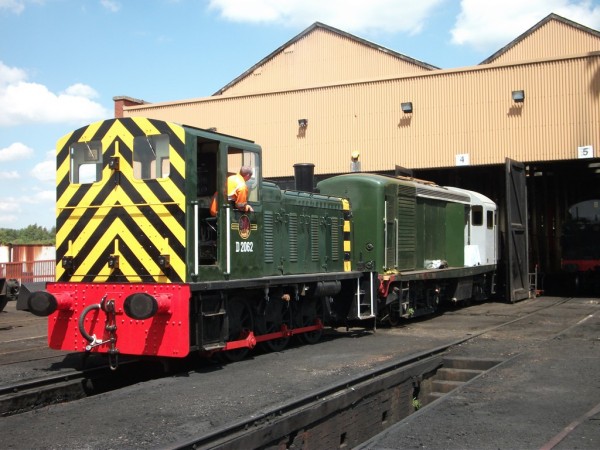 Above : Chris cautiously propels the BTH machine in to Baron Street works.

© C15PS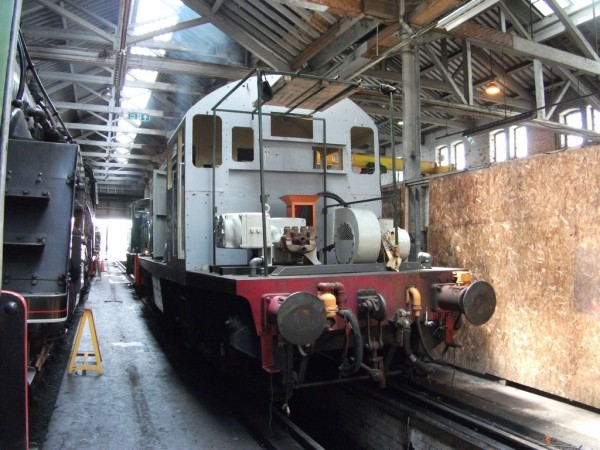 Above : D8233 in it's new home.

© C15PS
Fancy Getting Involved? click on the You Can Help page