14 April 2012
The day started with a cup of coffee and a quick discussion on the plan for the days work. Jim had repaired the broken nose door handle at home and had brought it back with him. The trolley was loaded up with the various tools and the welder. Once at the loco the trolley was unloaded and was sent back with Kris to the coach to get the plasma cutter, compressor and 2 and 3 mm sheet steel.
Dave and Jim then fitted the door handle and adjusted it until it closed the door properly. Kris, Jim and Dave discussed how the flexible bellows would mount between the bogie and the loco, Kris went under the loco and took various photos to see how it all fitted together. It was the realized that we already have one bellow in the coach and it was worked out how it fitted to the flanges on the loco.
Kris and Jim made a cardboard template for another part of the TMB ducting then Dave and Kris transferred this shape to the 3mm sheet steel whilst Jim finished welding the existing plating that had been left unfinished a fortnight since.
After lunch Kris and Dave cut out the new sheet for the side of the TMB ducting whilst Jim shaped two pieces of steel to make the separator for the front and rear traction motors of the front bogie. One was welded in, but it was soon realized that the side piece should have been welded in first. To get round this the TMB will have to be removed so the welding can be finished off from inside the nose section. What welding that could be done was finished and then the tools and equipment was returned to the coach.
The next working weekend is May 5/6 - If you wish to lend a hand please contact Chris Tatton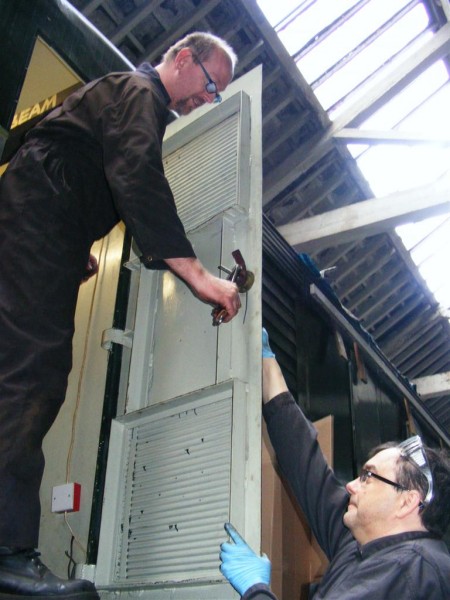 Above : Fitting new nose door handle.

© C15PS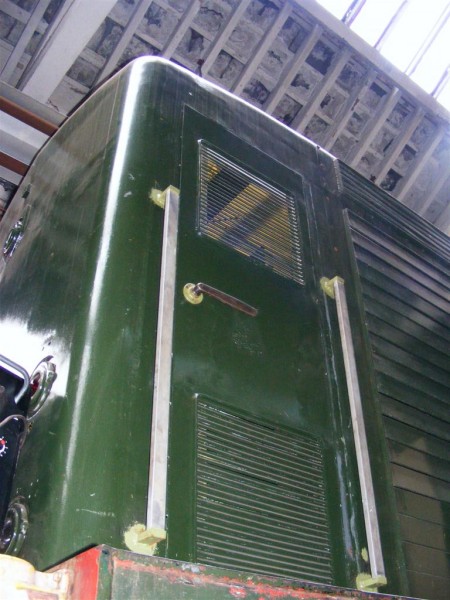 Above : Nose door handle finished.

© C15PS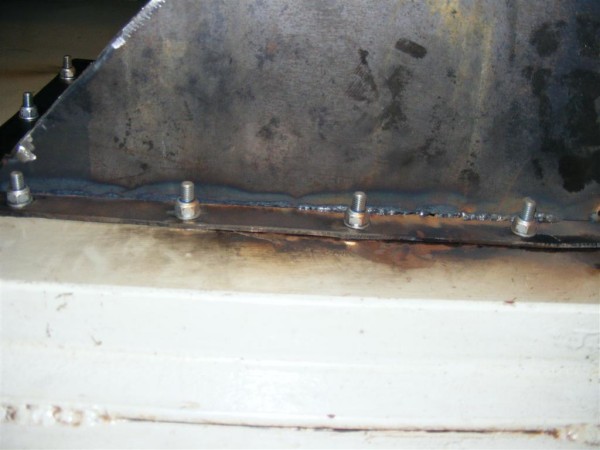 Above : Traction motor blower ducting work.
© C15PS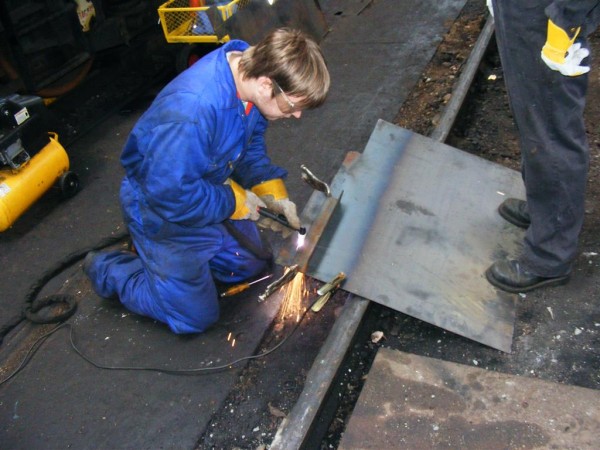 Above : Kris cutting again.
© C15PS
Fancy Getting Involved? click on the You Can Help page