07 July 2012
Number of volunteers 3.
Graham and Jim started off by doing a few repair jobs to some of the tools. Kris went to the loco to remove some of the door handles that had started to slip on their shafts. We had decided beforehand the best repair option was to drill through the brass handle and then to fit a brass rod into the hole to lock the whole thing solid. After carefully setting the handle in the drill vice Kris drilled an 8mm hole through the handle. Then an 8mm brass rod supplied by Graham was inserted into the hole and cut off to length. The ends of the rod were then peened over. A bit of filing will finish the job off.
Meanwhile Graham and Jim made cardboard templates of the inside and outsides of the engine room TMB ducting and then transferred them to sheet steel and used the plasma cutter to cut them out. As the engine room ducting is a complex shape these two sides also needed to be bent, so more cardboard templates were made for the bends. A trip to C&W to use the bending machine soon had them in the right shape. So everything fitted right, the two pieces had to be welded to the flanges already mounted on the bulkhead and the floor in the engine room, The whole thing was then removed and taken to the coach to weld it up properly as well as make and fit the top and bottom pieces. Kris went into the cooler group to help remove the bulkhead bolts, and then went under the loco to remove the ones from the floor - whatever would we do without him!!!! Graham welded up the two sides to the flanges properly in the coach and then we decided to pack everything away as we had run out of time.
The next working weekend is August 11/12 - If you wish to lend a hand please contact Chris Tatton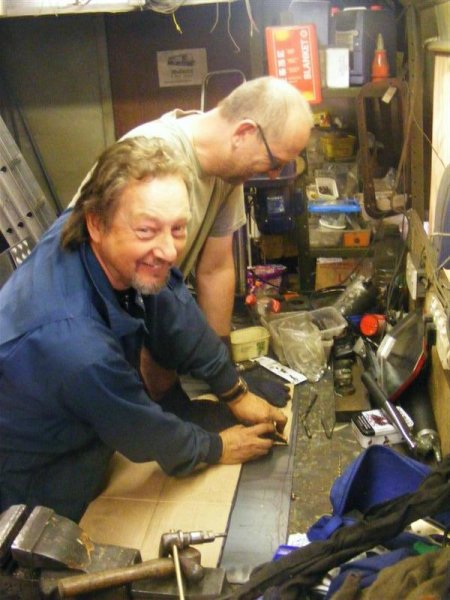 Above : Jim and Graham fabricating sheet metal for the TMB ducting.

© C15PS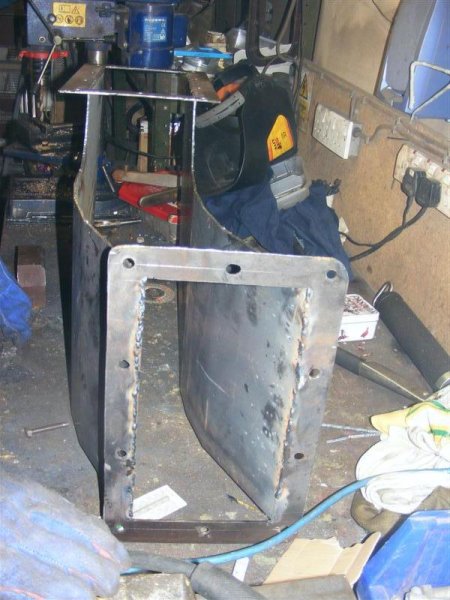 Above : The TMB ducting.

© C15PS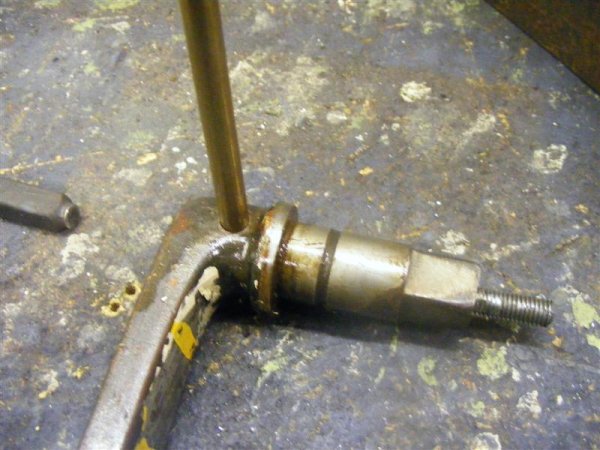 Above : Door handle repairs.
© C15PS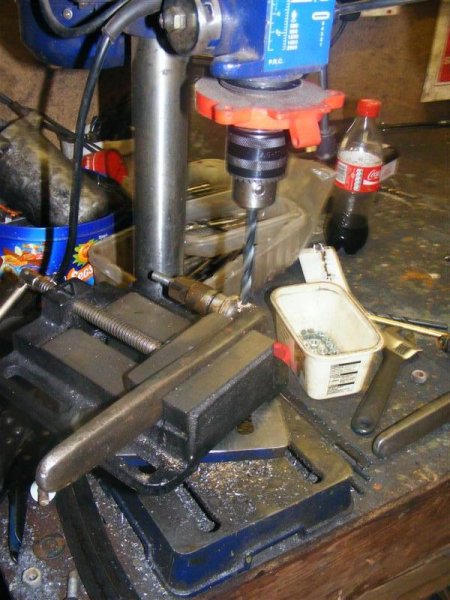 Above : Door handle repairs.
© C15PS
Fancy Getting Involved? click on the You Can Help page