24th November 2012
Number of volunteers 3. Dave Garnett, Jim Gough, Kris Mason.

After meeting at the coach in the morning Kris opened up the tool and stores and sorted out the equipment we were going to need for the day. Dave and Jim had already decided that the trolley needed some seriously overdue maintenance as all its tyres were flat. Jim had brought a puncture repair kit and a bottle of tyre weld. After the tyres were repaired and refitted to the trolley they headed to the loco to remove the part built TMB ducting. At this stage the pieces that made it up were only tacked together and the plan for the day was to seam weld them together. A start was made but it proved harder than expected as the pieces didn't fit perfectly and there were areas where fairly large gaps had to be filled in.
After a break for dinner they carried on welding and grinding the joins until everything was satisfactory. As the top ports of the ducting were only held at one end, it was decided that they needed some support to stop it flexing and bending the TMB flange. After this was completed the coach was given a bit of a clean up and many tools put away. After one last cuppa they called it a day.

If you wish to lend a hand please contact Chris Tatton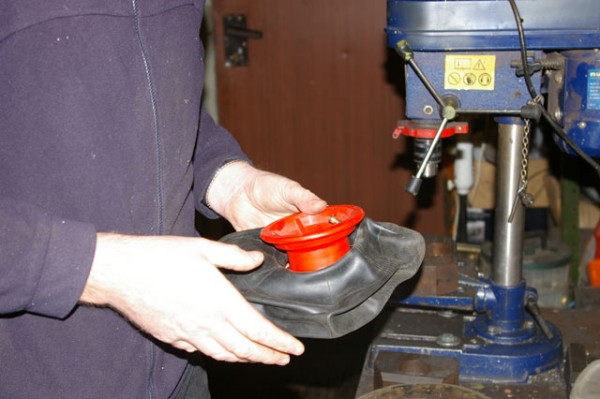 Above : Trolley repairs!

© C15PS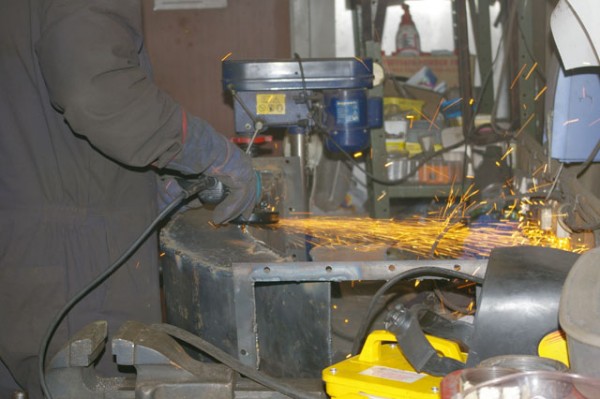 Above : Grinding the welds.

© C15PS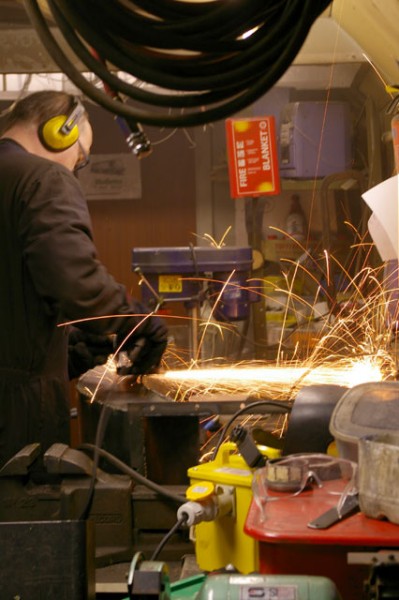 Above : More grinding.
© C15PS
Fancy Getting Involved? click on the You Can Help page