25-26 January 2013
Friday 25th of January.

Snow had been around for a week and with the temperature still hovering around freezing Rob thought it would be an excellent idea to make a trip up to Bury do get on with some work. The next few days would be taken up with turning the Irish Thumper Unit aka Paddy in to a store for all of the accumulated Paxman parts that the society have collected over the years. We seem to have so much that we have spread it about several sites for safe storage however it's costing the group money so now is the time to convert dead space in to usable functional areas.

The engine room in Paddy has been used for many years as a dumping area for D9531's spare parts and it's a complete disorganised mess. This is set to change with new lights, raising the floor and installation of new shelving. First to go in was the cabling for the lights, power for which is at the other end of the unit. Feeding the cable through bits of ex conduit and under roof panels sounds easy however climbing over the stored seats and other associated Class 15 spare parts in the main saloon made for an interesting afternoon.

Saturday 26th of January.

Overnight snow made for a spectacular sight first thing and Rob made for the Volvo to help a stranded volunteer who had got stuck while negotiating the carpark only to get stuck himself! Never fear, there is always a Landrover close by to help. After those shenanigans and breakfast from the Trackside, Rob was joing by Stephen Smith and work continued on fitting the lights. Stephen was tasked with getting the power sorted and also putting a switch in for the saloon lights (installed but never connected) and Rob putting the light units up. With that done, Stephen started with assembling the new shelves while Rob constructed a false floor where the engine used to be. This kept them busy until well after dark but managed to complete the task sheet before heading homewards.
If you wish to lend a hand please contact Chris Tatton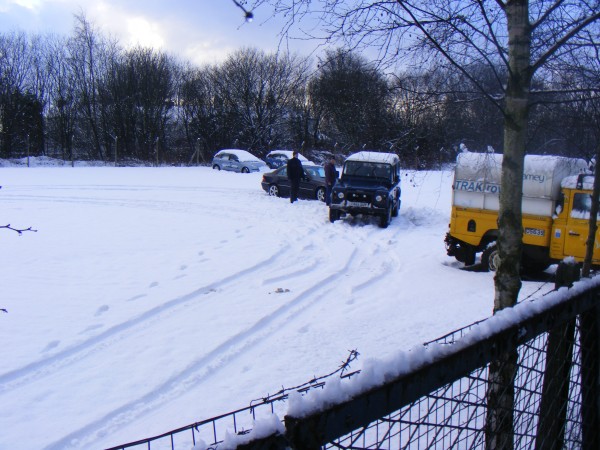 Above : Landrover to the rescue.

© C15PS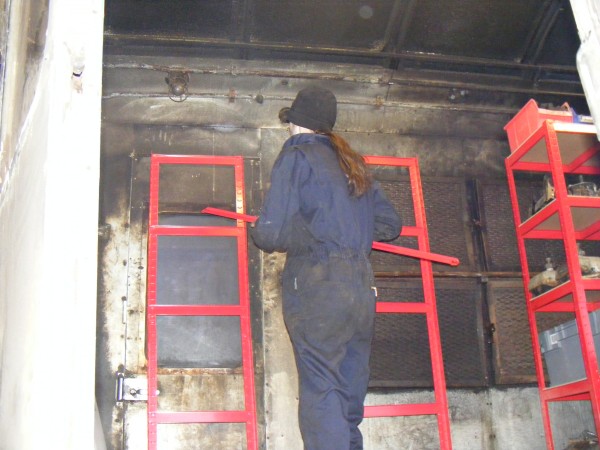 Above : Stephen knocks together the shelves.

© C15PS
Above : The main saloon now has lights .
© C15PS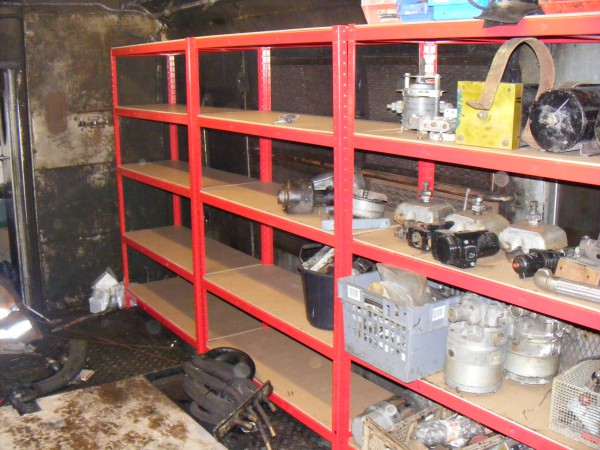 Above : Shelving up, floor down and lights on. Job done.
© C15PS
Fancy Getting Involved? click on the You Can Help page