09 February 2013
Number of volunteers 3.
Dave Garnett (OG), Jim Gough (Big Jim), Graham Mortimore (Load 2).
Having failed to get to Bury during the latter 1/2 of January and the begining of Feburary due to the inclement weather, team Jim finally made it on the 9th.
We have been having quite a few problems with the welder for some time as it feeds the wire too fast even at its slowest speed, so Big Jim had made a resistor pack with the switches to be fitted to the welder to slow the wire speed down. First job was to get the welder on the bench and remove its covers. After fitting the resistor pack and switches it was tested. Although it does reduce the speed a little, it's still not enough. The resistor values had been guessed but were too small. A further resistor pack with higher value resistors will be made for next time.
The job on the class 15 today was to make a flange for the TMB ducting that had already been fabricated and also a flange for the next section. The idea of making them together is they would fit together perfectly. Big Jim and OG cut four "L" shaped sections from sheet steel with the plasma cutter and then Load 2 cleaned them on the bench grinder and made sure they were 100% square. The four sections were then welded together to form two flanges. These were then clamped together so that the bolt holes that will eventually hold them together could be drilled out.
After a break for dinner the two flanges were drilled out and cleaned up. We the decided that a visit to the loco was necessary to see exactly how the last section of the ducting was going to sit. On return to the coach one of the flanges was welded to the ducting. We'd had enough by this stage and packed the tools and equipment away for the day.
If you wish to lend a hand please contact Chris Tatton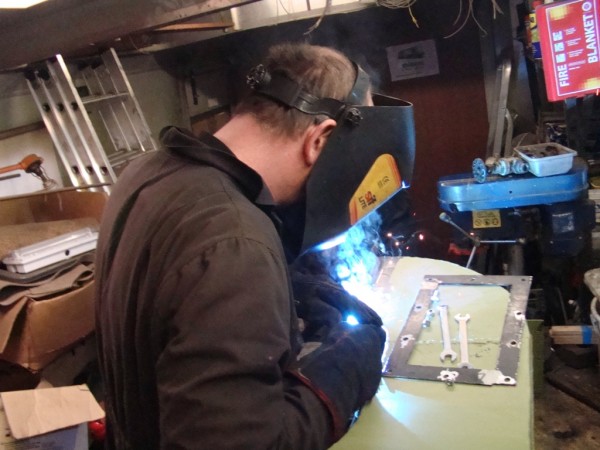 Above : Big Jim welding.

© C15PS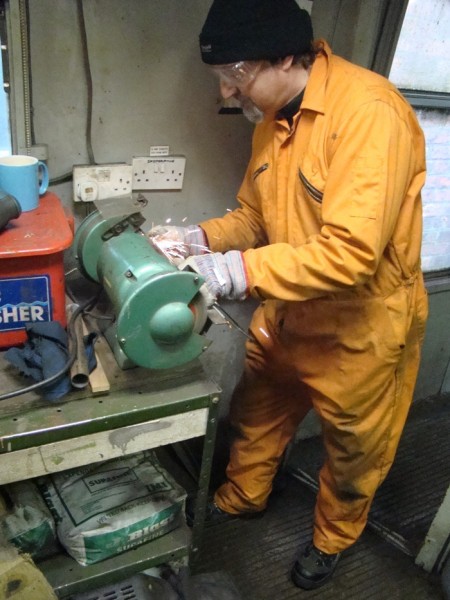 Above : Graham (Load2) Grinding.

© C15PS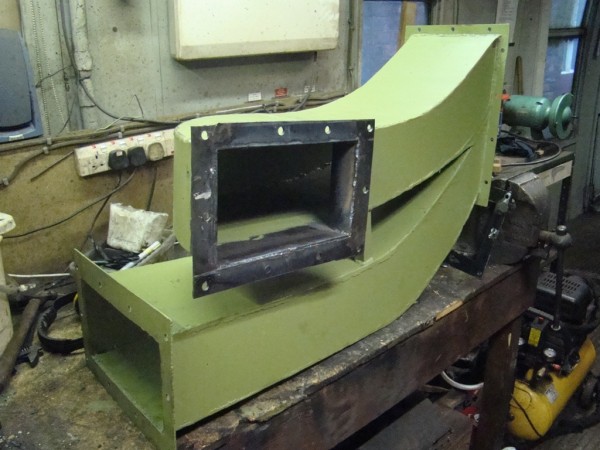 Above : Nearly finished.
© C15PS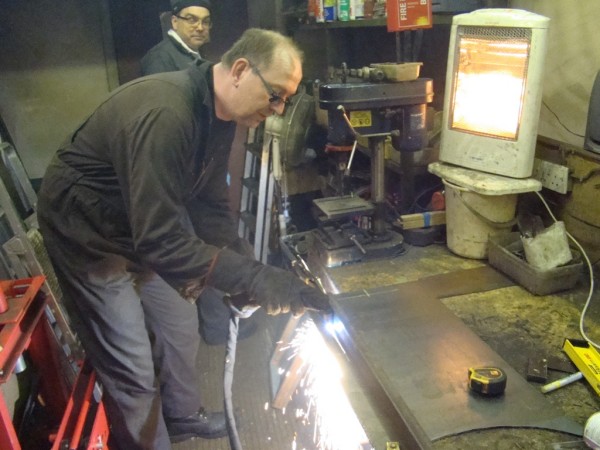 Above : Plasma cutting parts.
© C15PS
Fancy Getting Involved? click on the You Can Help page