April / May 2013
Number of volunteers; 3ish from Dave Garnett (OG), Jim Gough (Big Jim), Graham Mortimore (Load 5) + Plus the odd extra visitor!
The weather had been pretty foul in March so most attempts at working weekends had failed. During April and May one or more members of the team were busy on various dates that would have been working weekends so not a great deal was completed.
However the traction motor blower ducting was finally finished off, but not without problems. When the last piece was fitted it didn't sit square as can be seen in the photo. In fact it was under so much tension that we decided the only option was to cut it in half and to re-weld it together when the two half were attached to the loco. This job finally finished off the ducting after 18 months of hard work.
The next jobs to attend to are various areas of corrosion to the cab, refit various doors and covers to the loco and to prepare the engine for starting up so that antifreeze/inhibitor can be added to the engine to stop internal corrosion.

If you wish to lend a hand please contact Jim Gough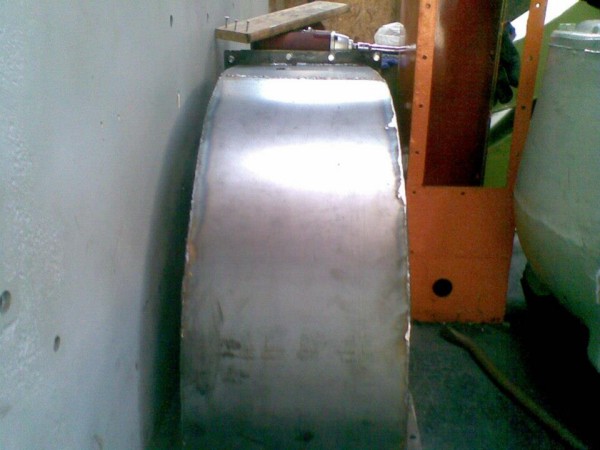 Above : Final piece of ducting fitted.

© C15PS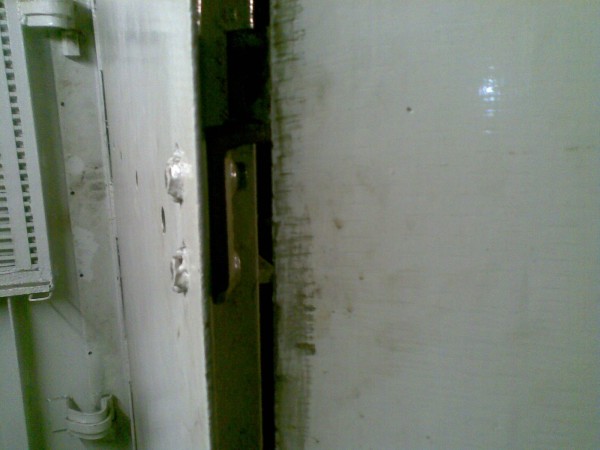 Above : Refitting the coolergroup bulkhead door.

© C15PS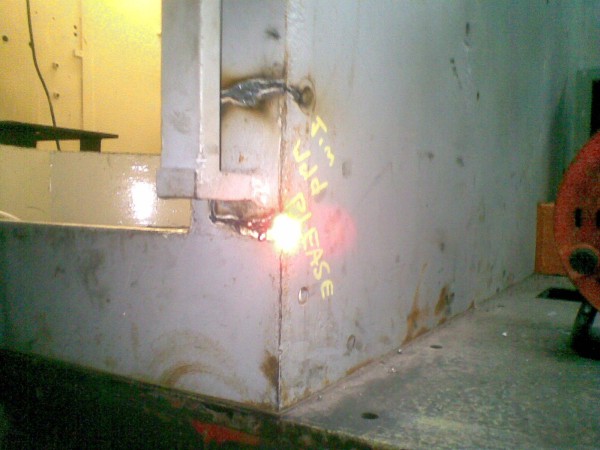 Above : Cutting out the corroded steel around the cab door handrail.
© C15PS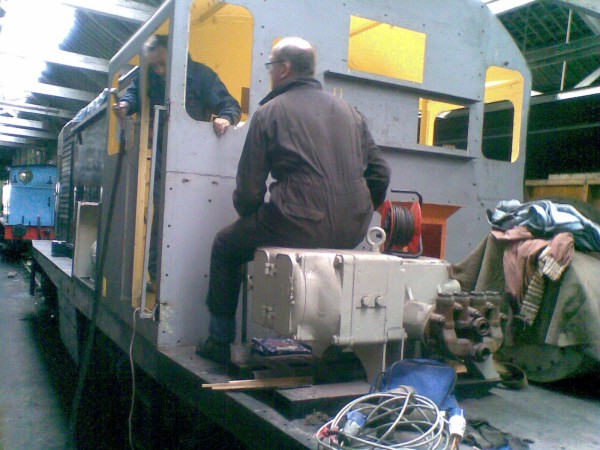 Above : Removing the handrail.
© C15PS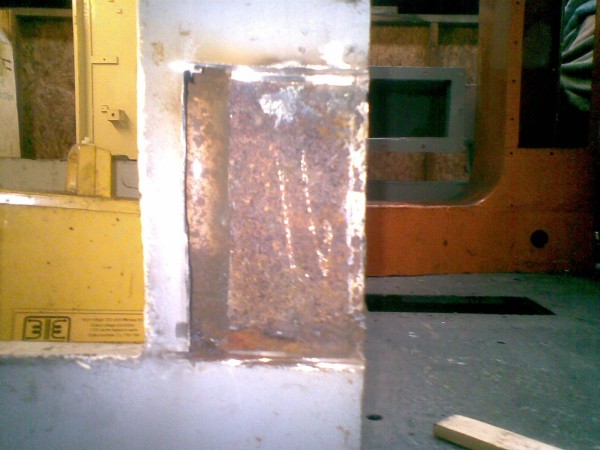 Above : Corroded steel cut out.

© C15PS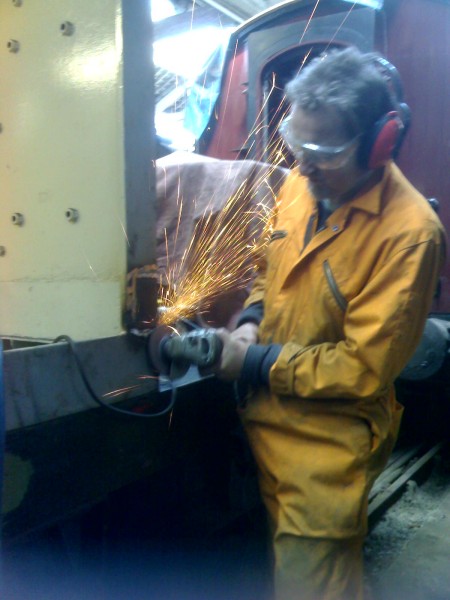 Above : New steel welded in and being prepped.

© C15PS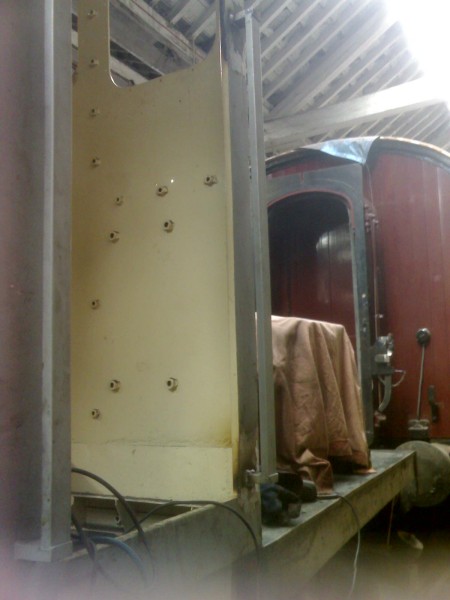 Above : Handrail refitted.

© C15PS
Fancy Getting Involved? click on the You Can Help page