13 August 2013
The last two months have seen a lot of work undertaken although little visible progress can be seen.
The end of June saw the locomotive prepared for the start up at the East Lancashire Diesel Gala, this included filling with a solution of anti-freeze and water mixed by hand and pumping up to the header tank to ensure the cooling system was fully prepared. Time was also spent ensuring that no leaks were found. Then batteries were tested to ensure that the oil priming pump could be run to and the lubrication system was ready. The original plan was to use the Class 24 D5054, as the starter for the engine, however after a review D5054 was changed to the Class 20 20087 and it was agreed that new arrival D9537 would be displayed.
At the three day gala, D8233 was started three times each day to a very appreciative audience on each occasion, this identified a number of small leaks and that one fuel pump was not working as desired.
After the gala, D8233 was returned to Baron Street work for continuing restoration. This has included the final repair work to the steel on the cab.
Work has started on repairing the second pannier cover. A detailed inspection showed up a number of corrosion issues hidden by paint and work has started on replacing the old metal with new. Once this is completed test fitting of the pannier will take place to identify any additional work required.
During a break Jim led an investigation onto the lower nose assembly to identify the work required and now this was fixed to the cab and floor. A number of modifications have been identified to make fitting easier and access to the traction motor ducting simpler.
If you wish to lend a hand please contact Jim Gough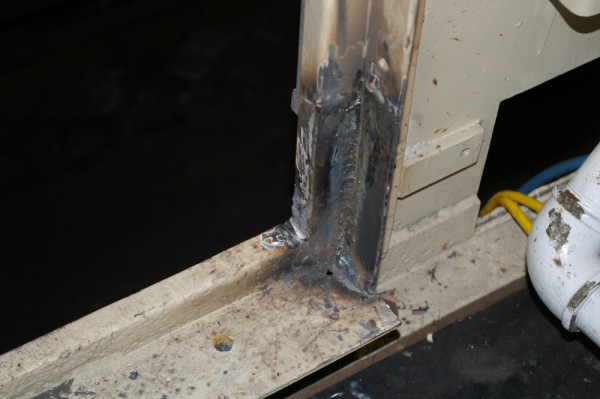 Above : Repairs to door frame completed.

© C15PS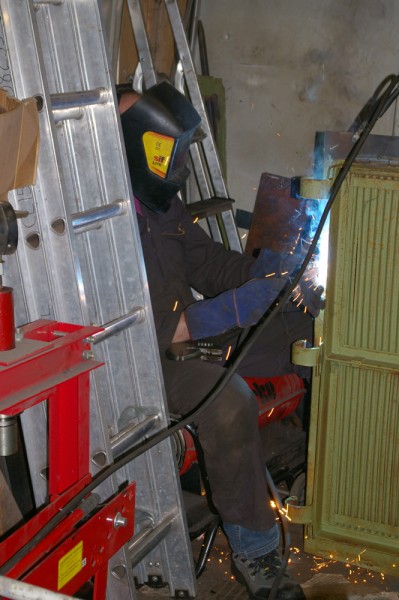 Above : Jim welding replacement steel to one of the pannier doors.

© C15PS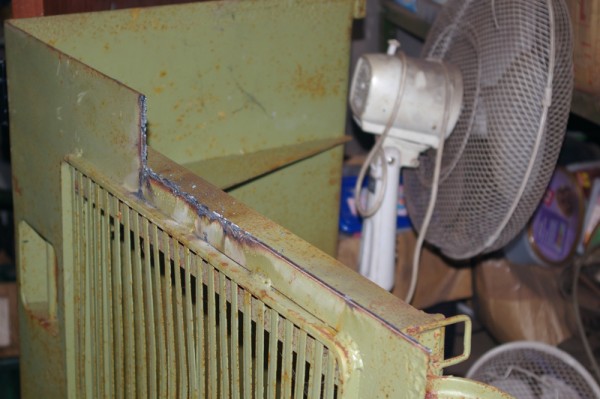 Above : Pannier door after the removal of poor metal.
© C15PS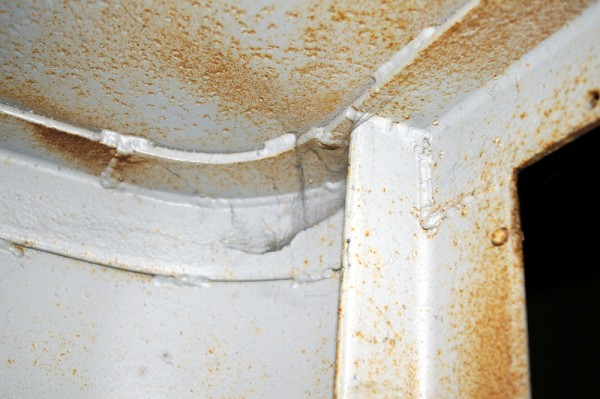 Above : A view of the inside of the lower nose, showing where previous repairs where carried out whilst in British Rail ownership.
© C15PS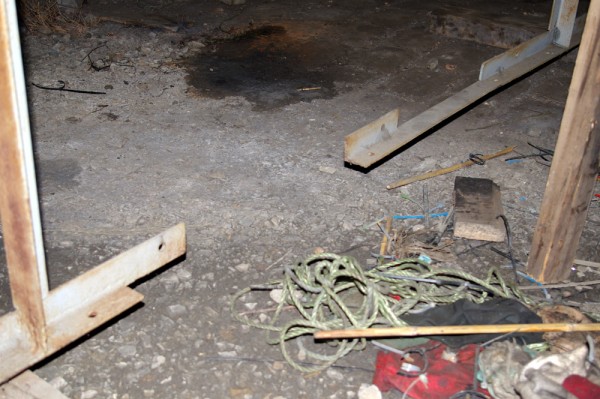 Above : Part of the lower nose frame which will need modification to accommodate the new TMB ducting.

© C15PS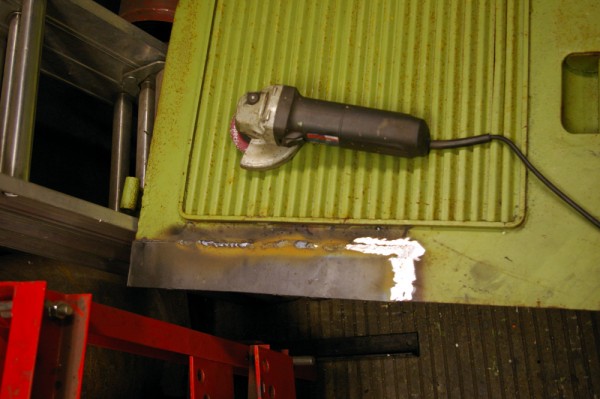 Above : New metal added and grinding commenced.

© C15PS
Fancy Getting Involved? click on the You Can Help page