Various working weekends April-May 2014
Number of volunteers 3. Jim Gough, Graham Mortimore, Dave Garnett.
Over the last couple of months its been a continuation of the same Job. To get all the starboard side doors repaired and fitted to the loco. As has been previously outlined all the doors suffered quite badly from corrosion. We have come to the conclusion that they are not the original doors off the loco as none of them fit without causing quite severe distortion.
One job that had to be done before any attempt to fit the doors could be undertaken was to remove some of the external trim as it had suffered from corrosion. When it had been removed it was obvious that when one of the doors had been fitted it had distorted the frame. All attempts to straighten it only improved it, but not get it fully straight. As the hinges on the door would have to be cut off and re-welded we decided this wasn't too much of a problem as it would be hidden by the new trim panel.
As to date doors 1, 2, 3, 4, and 6 have been fitted. The remaining two should be easily fitted in one working weekend. After they all close properly the door furniture can be refitted so the doors are kept closed. Once the main doors are completed the small doors above the panniers will be fitted to keep the generator room better sealed.
If you wish to lend a hand please contact Jim Gough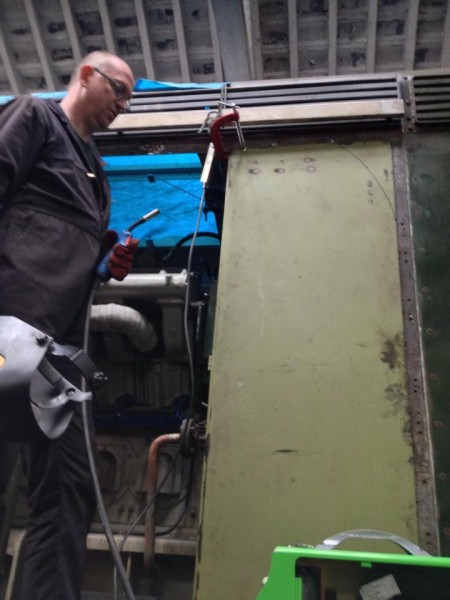 Above : Fitting repaired door.

© C15PS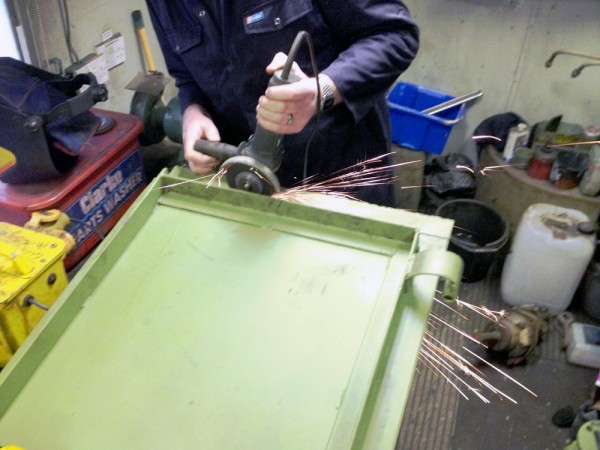 Above : Door repairs.

© C15PS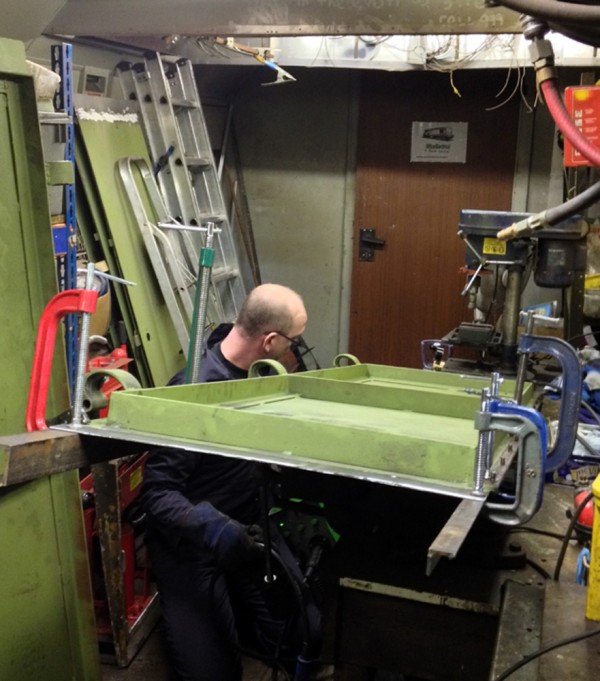 Above : Door repairs.
© C15PS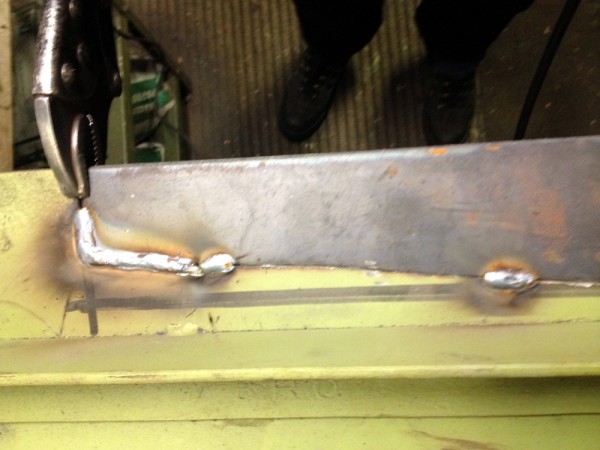 Above : Door repairs.
© C15PS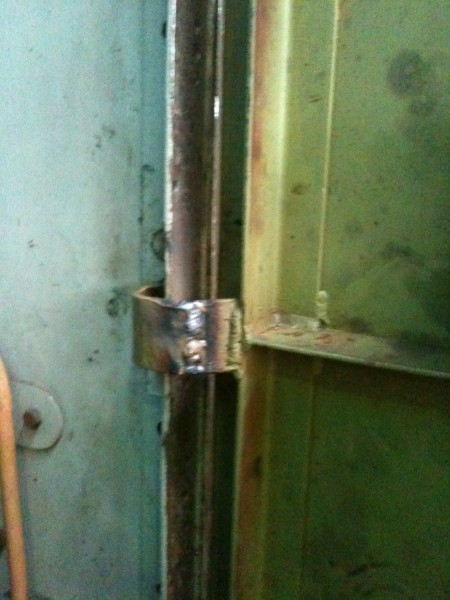 Above : Repaired hinges.

© C15PS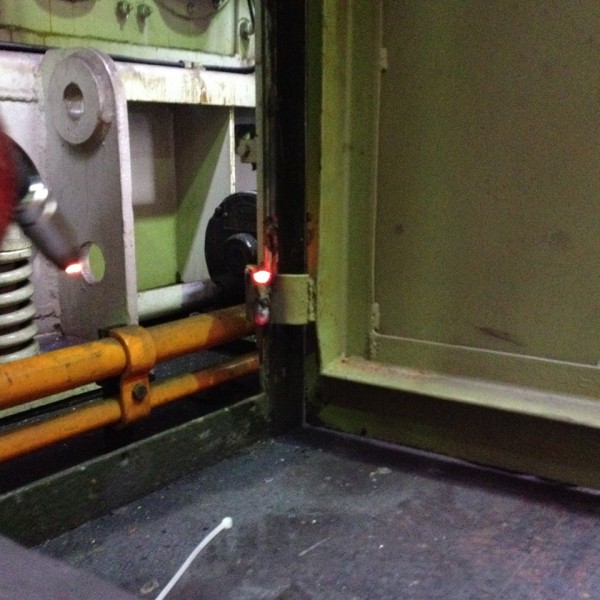 Above :Repaired hinges.

© C15PS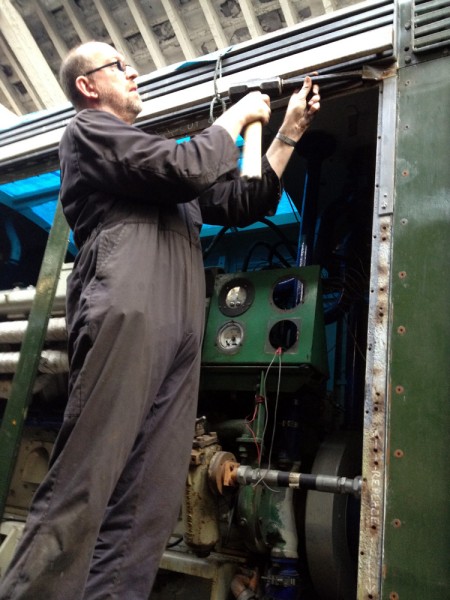 Above : Removing corroded door trim.

© C15PS
Fancy Getting Involved? click on the You Can Help page