7 June 2014
Present were Jim Gough, Kris Mason, Dave Jenkins, Graham Moritmore and David Garnett.
Another day on the doors good news all the engine doors now have working hinges and locks that all open and close without any trouble.
As can be seen the weather inside was as good as outside so temporary cover was placed over the traction motor blower to prevent water ingress. The bad news is that there are still 12 doors to go.
If you wish to lend a hand please contact Rob Mason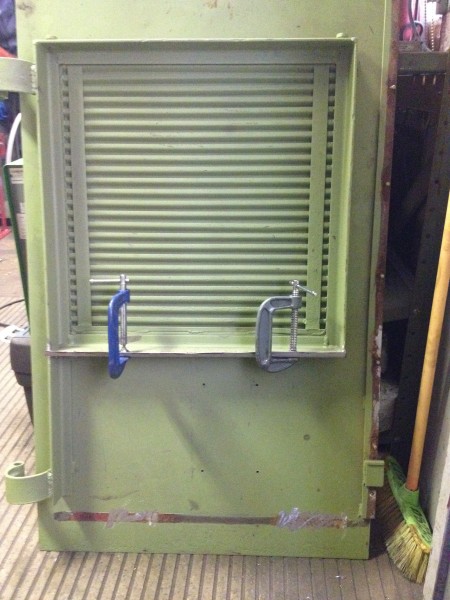 Above : One of the doors with under repair.

© C15PS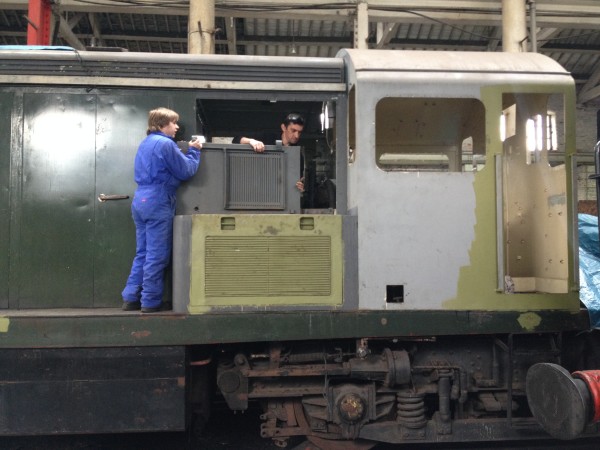 Above : Kris and Dave check one of the generator doors.
© C15PS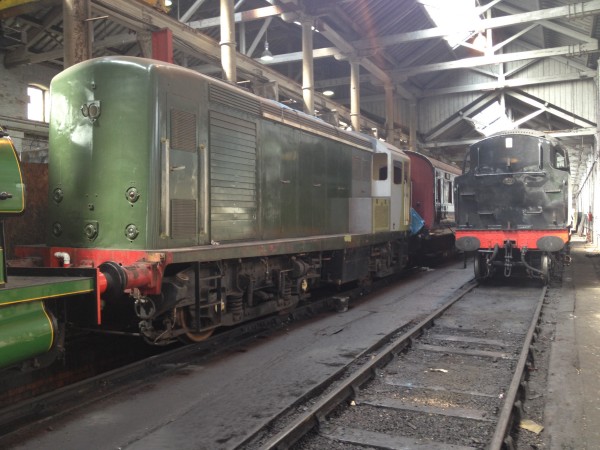 Above : Loco with doors, for the first time in a longtime.

© C15PS
Fancy Getting Involved? click on the You Can Help page