13-14 September 2014
Saturday 13th September
Today saw the following working members - Jim Gough, Kris Mason, Jason Lovell and Adam Booth.
Kris and Jim set about completing the rapiers to the cab door step and although sounding a simple, it involved a number of trips to and from the locomotive to ensure that the measurements were correct and that it would fit, looking at its construction it was soon clear that originally it was built up in situ, and other pipework and cab fittings added after, however as with most issues in preservation, you problem solve as you restore and by the end of the day it was fitted back in place.
Jason continued with the work on the air system, work commenced on replacing the older pipes with the manufactured pipes from the previous working weekend. This part of the system was then pressure tested and found to be satisfactory.
The current air-tanks will need replacing as they are unlikely to pass testing, so one was removed along with the brackets, to test fit into the small nose end, the tank was cleaned to look for any damage, and the brackets used to manufacture mounts that would fit into the space available.
Adam went to Castlecroft to work with two of the diesel group volunteers Ross and Joe on needle gunning and wire brushing the Co bogie and brake rigging.
Sunday 14th September
Today saw Jason Lovell, Steve Lucas and Phil Cribbin on site

Jason and Steve continued with the air system, the brackets and tank straps were cleaned up ready for painting. These were taken to the locomotive for clearance testing and then returned back to the coach for painting along with the tank. Phil continued on needle gunning the Co bogie frame, which by the end of the day was nearly back to bare metal.
If you wish to lend a hand please contact Rob Mason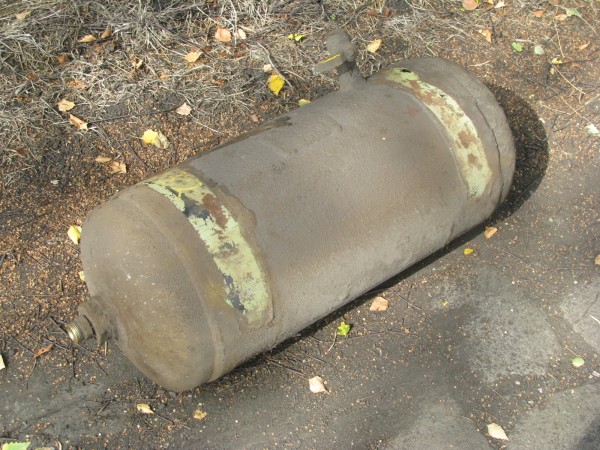 Above : Air tank removed.

© C15PS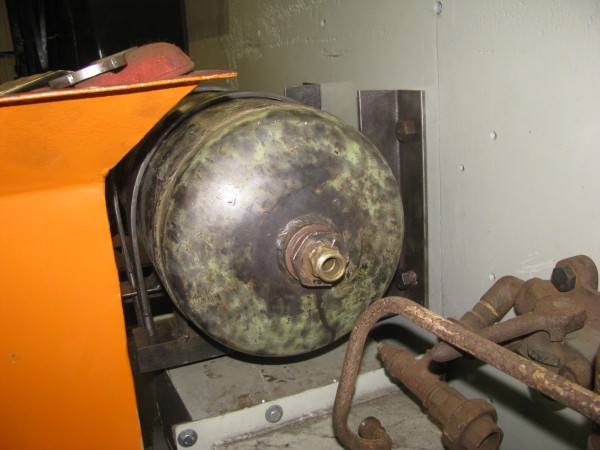 Above : Air tank test fitted.
© C15PS
Fancy Getting Involved? click on the You Can Help page