18 October 2014
Today saw Dave Jenkins, Jim Gough and David Garnett present.
Dave Jenkins continued painting the doors, managing to complete all the remaining engine room doors just before the paint ran out.
Jim and David fabricated some of the messing cover plate which surrounds the doors, this may not sound a lot but its a case of measure a couple of times, mark out a few times, check the measurements and cut once, then use an angle grinder to make those final minor adjustments.
Once cut and held in place Jim left David to get on with the welding whilst he went to assist Team Les who where working on D9531.
If you wish to lend a hand please contact Rob Mason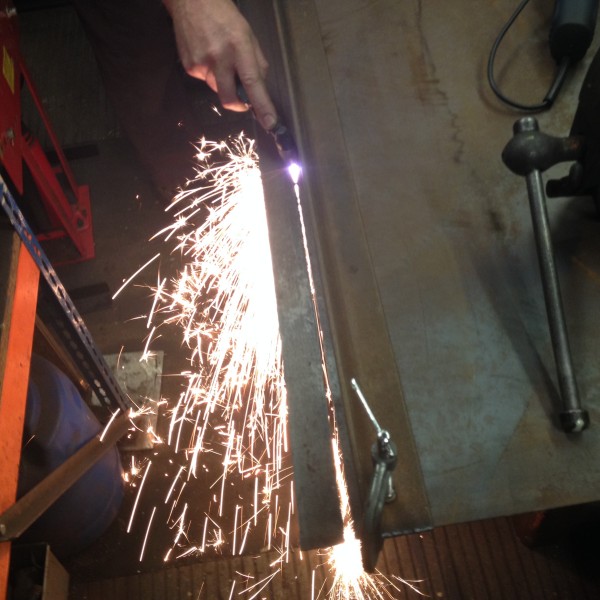 Above : Plasma cutting.

© C15PS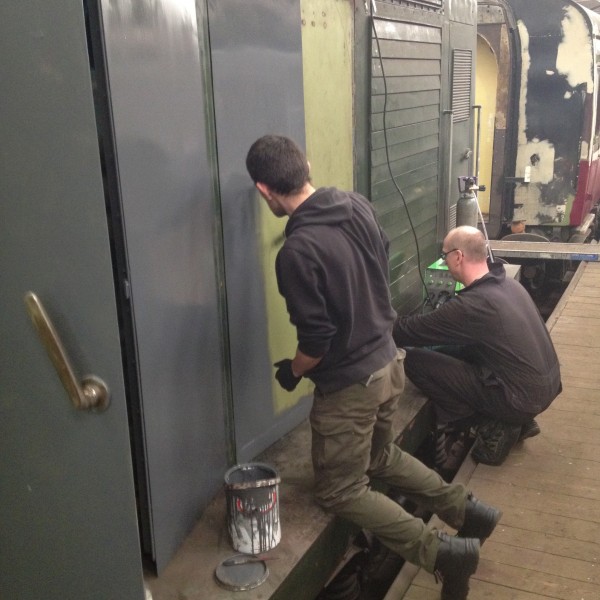 Above : Painting the engine compartment doors.
© C15PS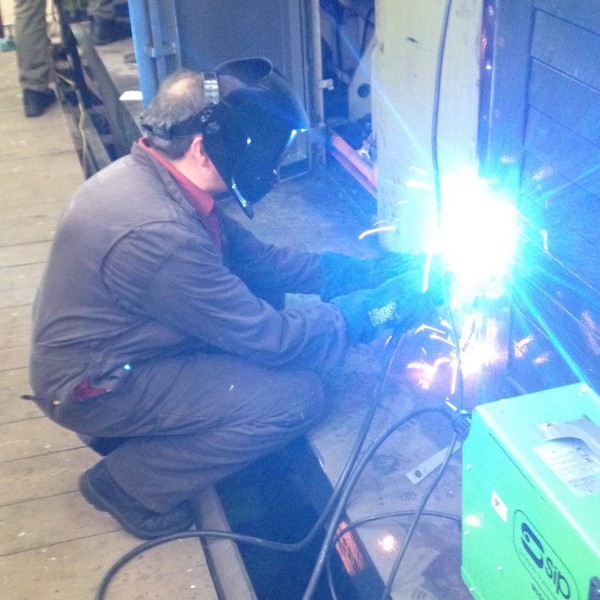 Above : David welding.

© C15PS
Fancy Getting Involved? click on the You Can Help page