1st November 2014
Present were Jim Gough, Dave Jenkins and Graham Mortimore.
Today the two jobs we wanted to get done was to carry on painting the doors that were still in primer, and to replace several strips of bodywork trim that had been removed due to body rot. This appears to be exactly what was in the last report but we did exactly the same!
This time though the painting was completed by Dave Jennings and most of the trim replacement parts were made and fitted too by Jim and Graham.
In the afternoon Les Tappenden was having trouble getting the rocker cover off one of the cylinder heads of the class 14 engine out of
D9531 so Graham and Jim helped him remove it before calling it a day.
If you wish to lend a hand please contact Rob Mason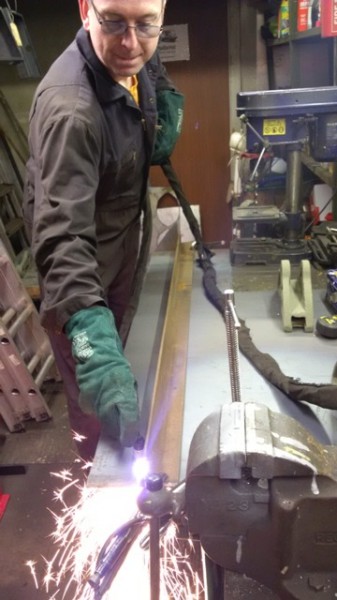 Above : Jim Cutting steel.

© C15PS
Above : Jim welding.
© C15PS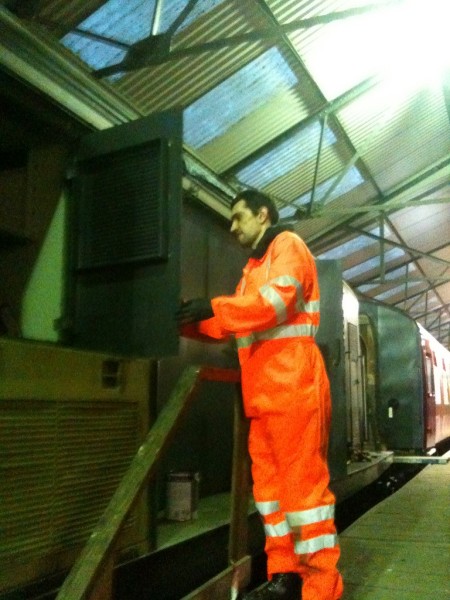 Above : Dave painting doors.

© C15PS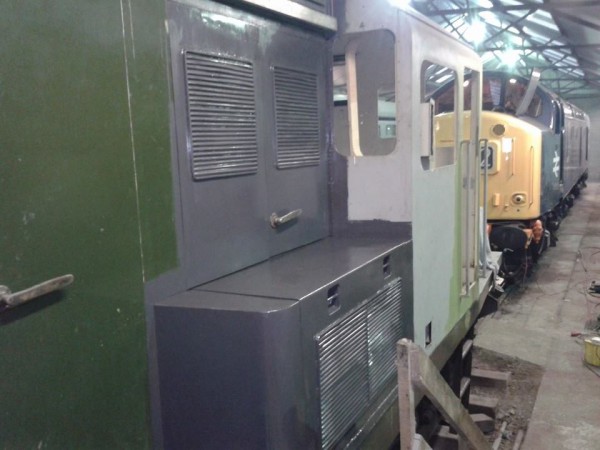 Above : Drivers panner undercoated.

© C15PS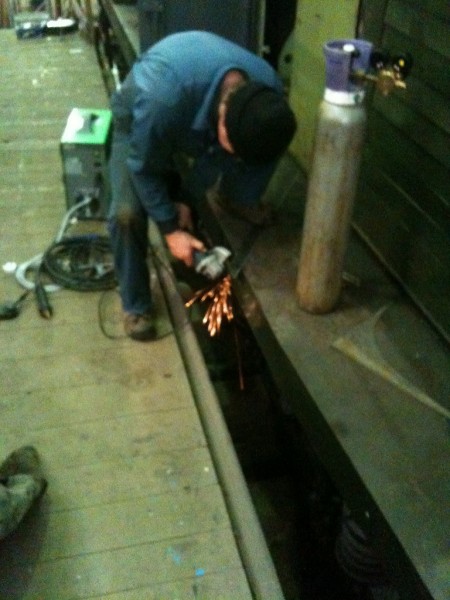 Above : Graham grinding.

© C15PS
Fancy Getting Involved? click on the You Can Help page