15 November 2014
Present were David Garnett and Jim Gough.
Work saw the fitting of the last large piece of metalwork to the frame, between the generator and cab, although accessible had its own issues.
The metal had been cut previously with a few minor tweaks was fitted.
The remaining hour was spent planning out work for this winter and spring of next year.
If you wish to lend a hand please contact Rob Mason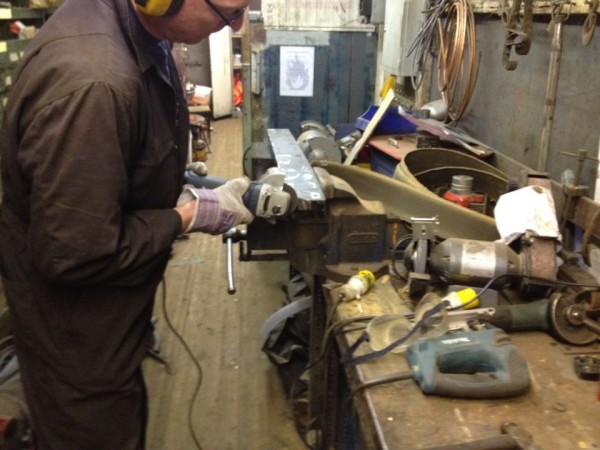 Above : Jim grinding down metalwork to ensure a proper fit.

© C15PS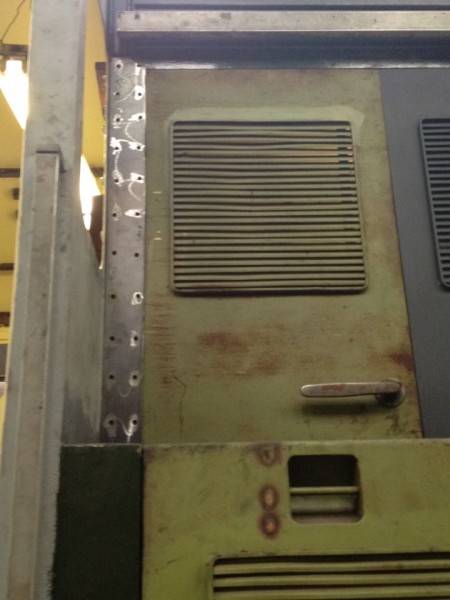 Above : Test fit to ensure the door would open.
© C15PS
Fancy Getting Involved? click on the You Can Help page