06 December 2014
Present – Jim Gough, Dave Jenkins, Graham Mortimore, Jason Lovell, David Garnett.
As winter weather had arrived, the decision to paint parts of D8233 was postponed. Graham had some welding education from Jim in the fine art of measure many and cut once, resulting in only one additional weld been required. The rest of the morning was spent moving the items stored in the Guards compartment to new locations.

The afternoon was spent moving the short nose roof into the guard's compartment for work to commence on restoration in the new year. The following day saw Jason continuing work on the air system.
If you wish to lend a hand please contact Rob Mason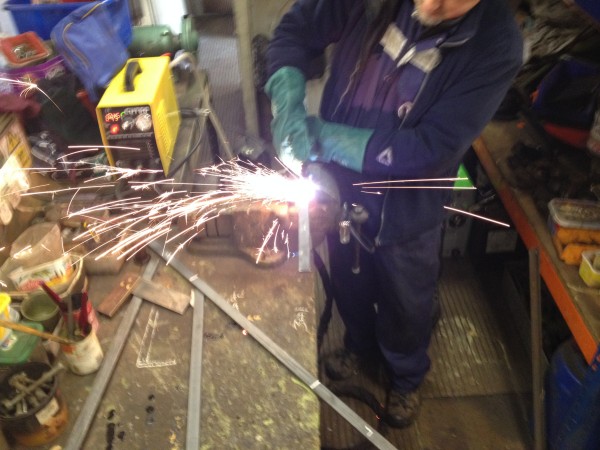 Above : Graham using the plasma cutter to cut steel to the required length.

© C15PS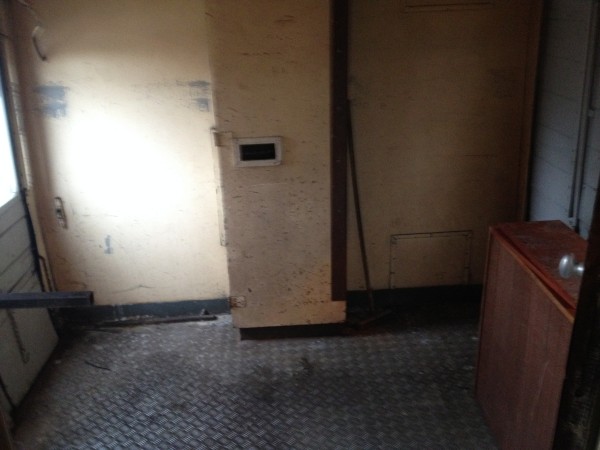 Above : Guards compartment cleared and cleaned.
© C15PS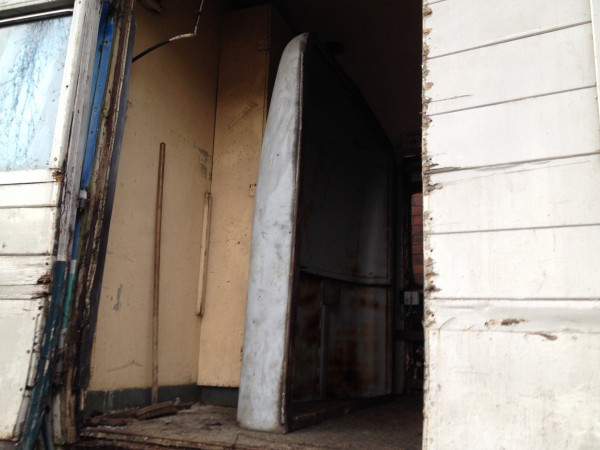 Above : The nose end roof stored in the guards compartment.

© C15PS
Fancy Getting Involved? click on the You Can Help page