12/13 December 2014
Friday 12th December
Last working days on the loco for Rob this year and he got to grips with putting the new flexible conduit into the cab. This is a time consuming task, identifying the cable run from the reference pictures, securing the tabs to the bodywork, cutting the flexible conduit slightly oversize, feeding the draw wire through, securing the conduit to the tabs with zip ties. Rinse and repeat for each run. Rob did find time to treat the recently constructed window frame with danish oil, which was left to soak in overnight whilst Rob went to find somewhere warm for the night.
Saturday 13th December
Rob carried on pretty much where he left the previous evening. Now armed with the necessary items ordered on Friday he completed two runs, on the roof and bulkhead.
If you wish to lend a hand please contact Rob Mason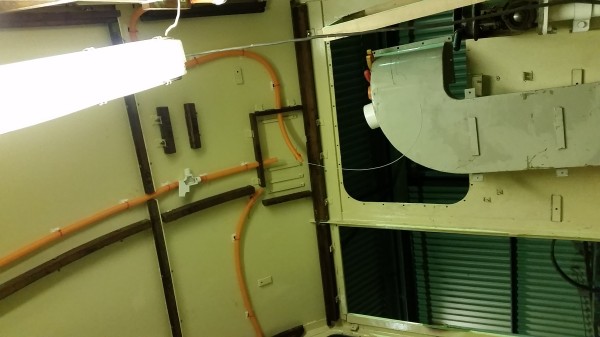 Above : Three flexible conduit runs for the internal lighting circuit.

© C15PS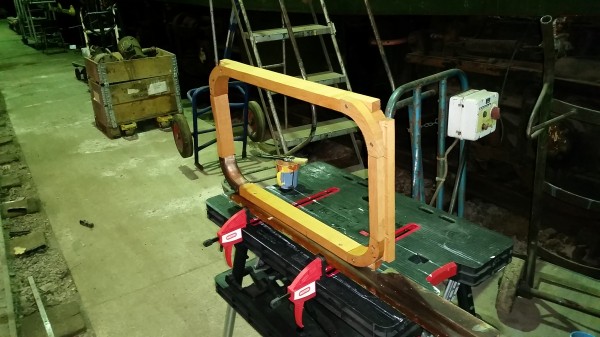 Above : One of the completed inner window frames receiving preservative.
© C15PS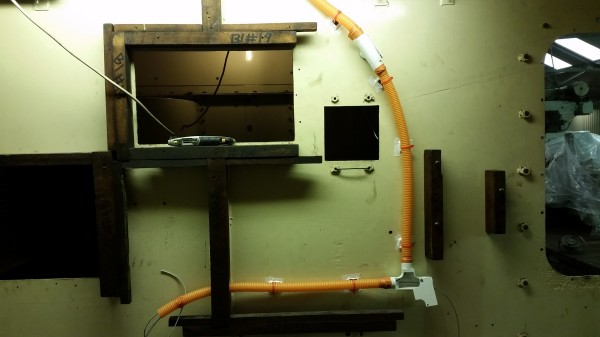 Above : Another conduit run in place on No. 1 bulkhead.

© C15PS
Fancy Getting Involved? click on the You Can Help page