2-4 January 2015
The weekend saw Rob Mason, Jason Lovell and Mike Mazurkiewicz.
Rob continued woodwork producing replacement or repaired window frames and he has almost completed fixing the battoning to the cab walls.
Jason and Mike traced back one of the leaks, to establish that the O-ring needed replacement; Chris Baily offered to source some replacements. The filters and O-ring seats were cleaned and prepared for refitting once the O-rings arrived. Other leaks that were traced were a simple matter of tightening up bolts. One leak is still outstanding, as this will need further repairs.
Jason finished off the painting of the small roof section in undercoat.
Work also commenced on fabricating new electrical ducting for the floor to replace those pieces which had corroded.
If you wish to lend a hand please contact Rob Mason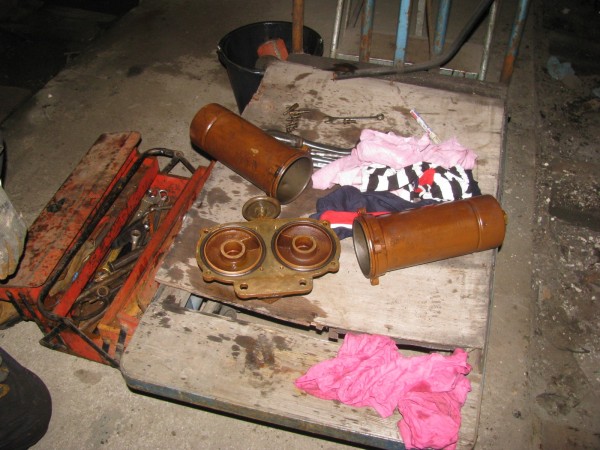 Above : The fuel filters were removed and cleaned for new O-rings.

© C15PS
Above : The small roof section being given undercoat .
© C15PS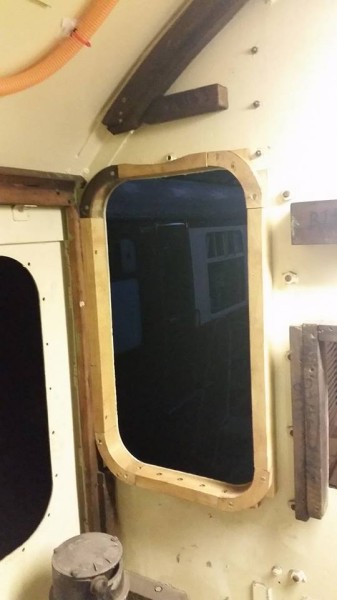 Above : Work on the cab window frames.

© C15PS
Fancy Getting Involved? click on the You Can Help page