24-25 January 2015
The weekend saw Rob Mason, Jim Gough and David Garnett working on the locomotive.
The first job of the weekend was to sort out the paint, disposing of any which was of no use and having a stock take of what was left.
Rob continued on adding more conduit runs in the cab.
Jim and David attended to a number of leaks, which had shown themselves due to recent cold temperatures.
If you wish to lend a hand please contact Rob Mason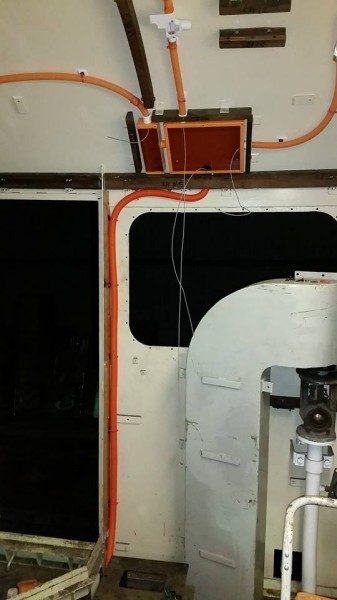 Above : More conduit added in the cab.

© C15PS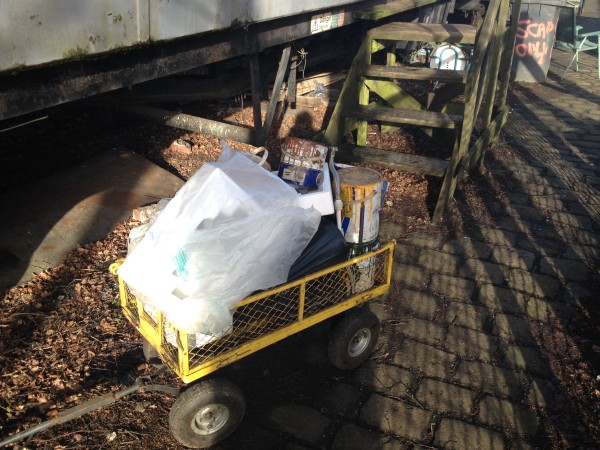 Above : Rubbish removed from stores during a check of material held.
© C15PS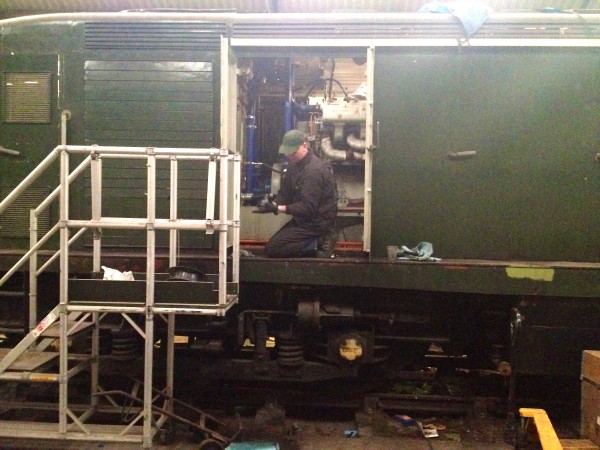 Above : Attending to coolant leaks..

© C15PS
Fancy Getting Involved? click on the You Can Help page