31 January - 1 February 2015
The weekend saw Jason Lovell and Mike Mazurkiewicz working on the locomotive.
Work continued on painting conduit boxes, with anti tracking paint.
Whilst on the locomotive doors and panniers on the locomotive received undercoat and gloss. One job for which will be need when the locomotive is outside was the manufacture of two exhaust port covers.
If you wish to lend a hand please contact Rob Mason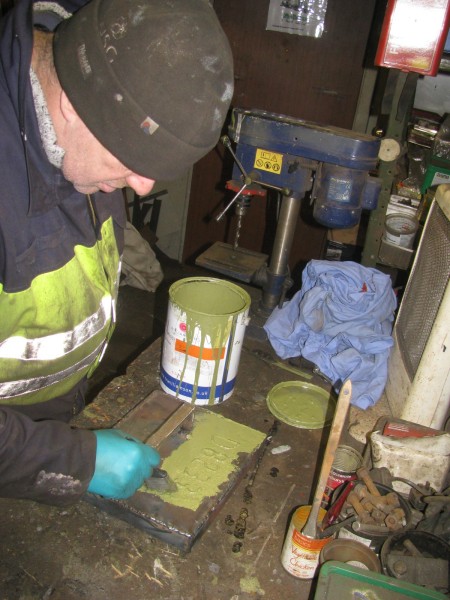 Above : Mike painting the new exhaust cover.

© C15PS
Above : Glossed exhaust port covers.
© C15PS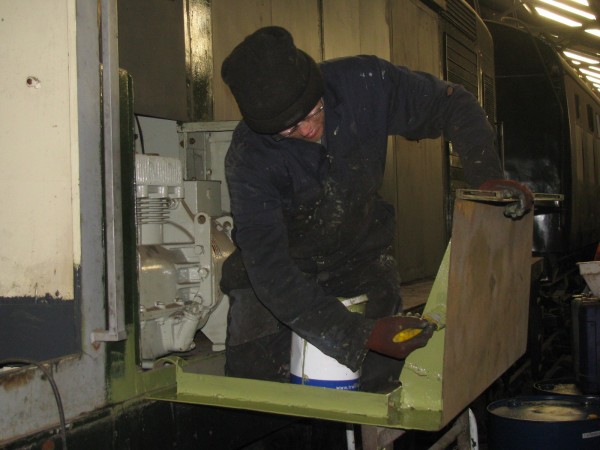 Above : Jason painting a pannier.

© C15PS
Fancy Getting Involved? click on the You Can Help page