14-15 February 2015
The weekend saw Rob Mason, Steve Smith, Dave Pendleton and Jason Lovell working on the locomotive.
The first job of the weekend was dig out the lower nose section from the storage area, and load onto a wagon which was to be its home for restoration work place in Carriage and Wagon.
Rob continued on some adjustments to the window frames. Whilst Steve started making use of the conduit now in place in the cab.
Dave and Jason continued with painting the various parts of the locomotive still in primer and undercoat.
If you wish to lend a hand please contact Rob Mason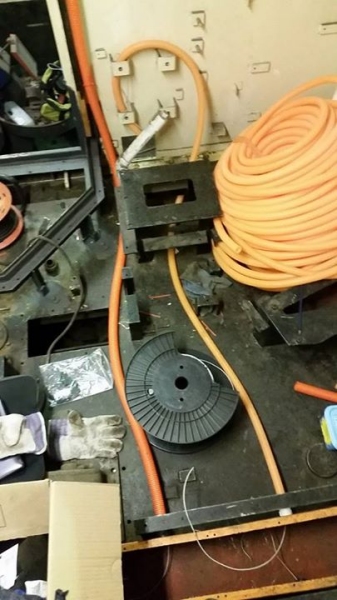 Above : More conduit in place.

© C15PS
Above : External painting.
© C15PS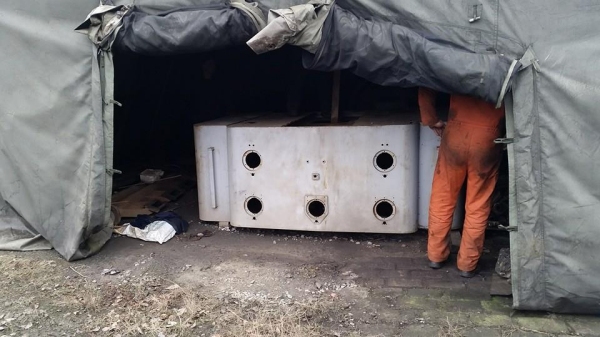 Above : The lower part of the short nose being retrieved from storage.

© C15PS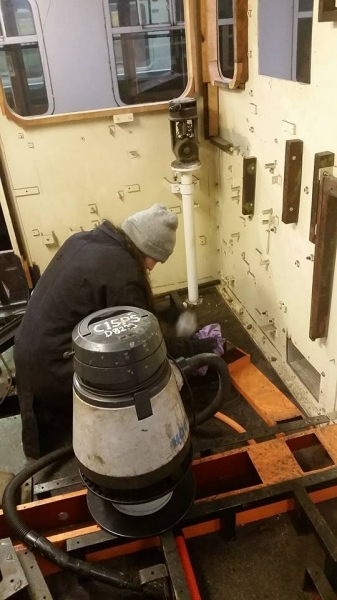 Above : Steve cleaning and preparing the cable runs.

© C15PS
Fancy Getting Involved? click on the You Can Help page