21 February 2015
The weekend saw Graham Mortimore, Jim Gough and David Garnett working on the locomotive.
The only job tackled was the lower nose and removing the skin on the top of the frame, this would be replaced by new skin in the coming weeks. Cutting undertaken was a slow process so as not to damage the frame or any of the surrounding items.
If you wish to lend a hand please contact Rob Mason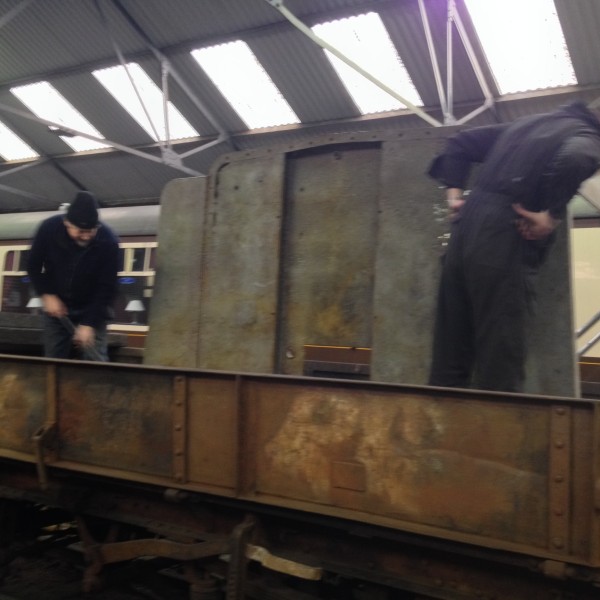 Above : Jim and Graham survey the work required.

© C15PS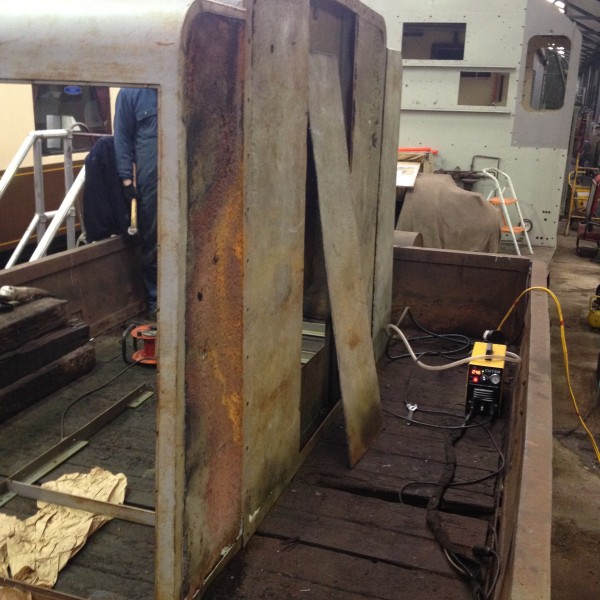 Above : The underside shows the hidden corrosion.
© C15PS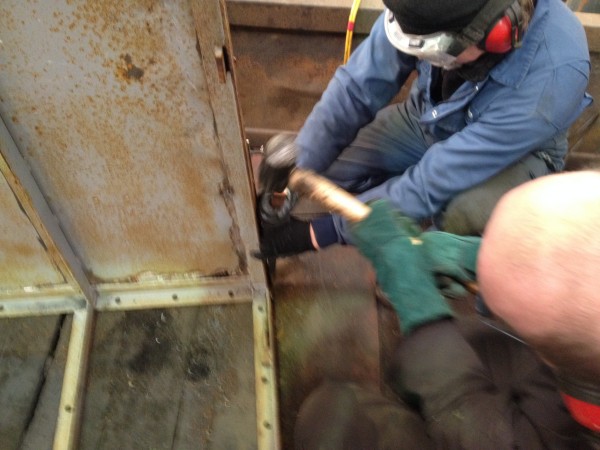 Above : Jim and Graham use a bit of strength to remove the steel.

© C15PS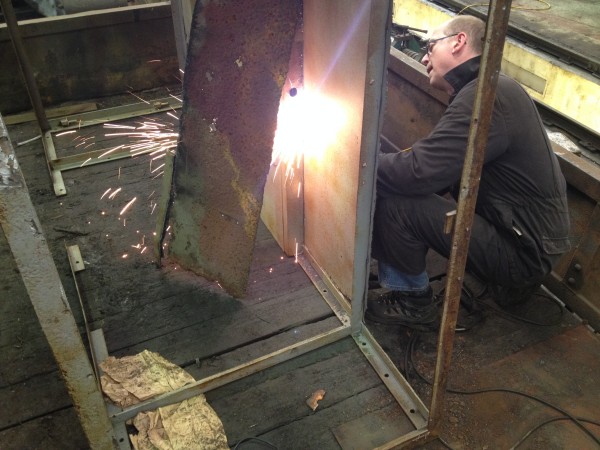 Above : The old steel was used to stop sparks covering the wagon.

© C15PS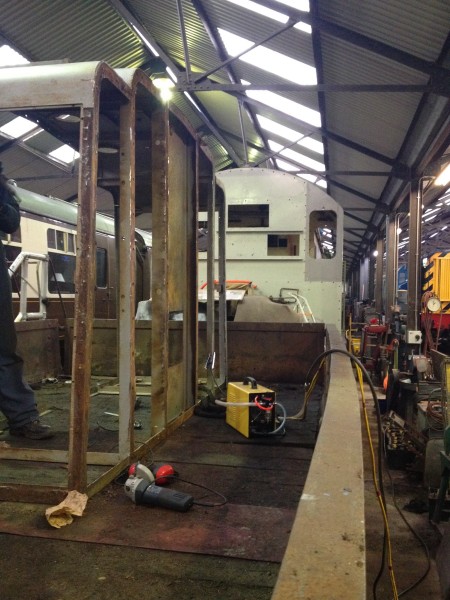 Above : Most of the old metal now removed.

© C15PS
Fancy Getting Involved? click on the You Can Help page