25 April 2015
The weekend saw Dave Pendleton, Steve Lucas, Dave Jenkins and Jason Lovell.

Work continued on painting parts of the locomotive and conduit runs, cant rail was removed and straightened.
If you wish to lend a hand please contact Rob Mason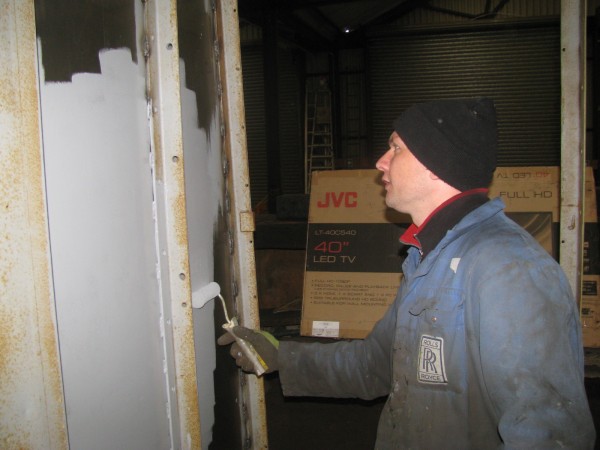 Above : Dave painting lower nose end.

© C15PS
Above : Steve fixing conduit covers.
© C15PS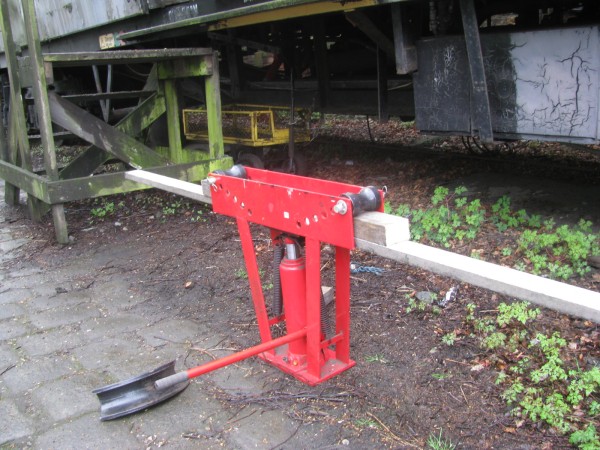 Above : Cant rail undergoing straighting.

© C15PS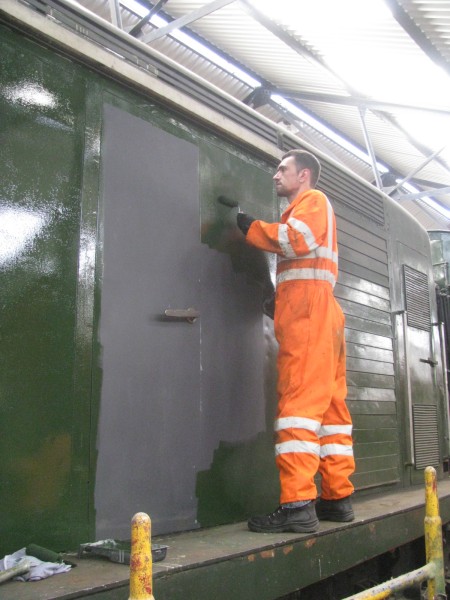 Above : David painting doors.
© C15PS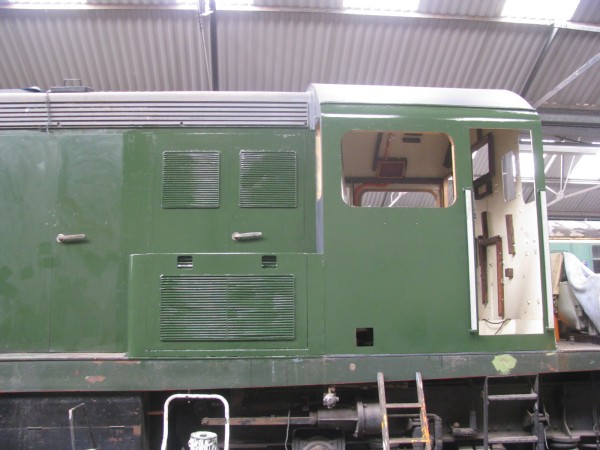 Above : Side view of cab painted.

© C15PS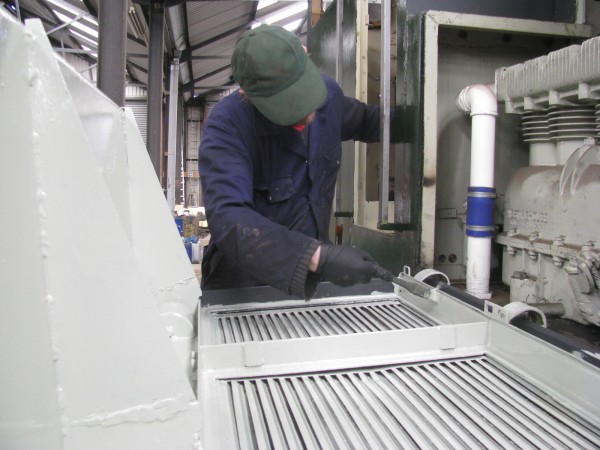 Above : Inside of pannier undergoing painted by Jason.

© C15PS
Fancy Getting Involved? click on the You Can Help page