30 May 2015
The weekend saw David Garnett and Jim Gough .

Work continued on cutting out old metal, and cutting new replacement metal to steel, parts of the nose saw attention from the air needle gun, wile wheel and grinding discs.
If you wish to lend a hand please contact Rob Mason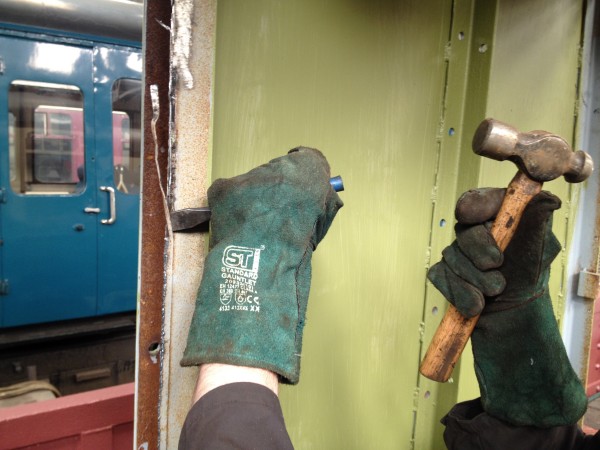 Above : Old Steel being removed.

© C15PS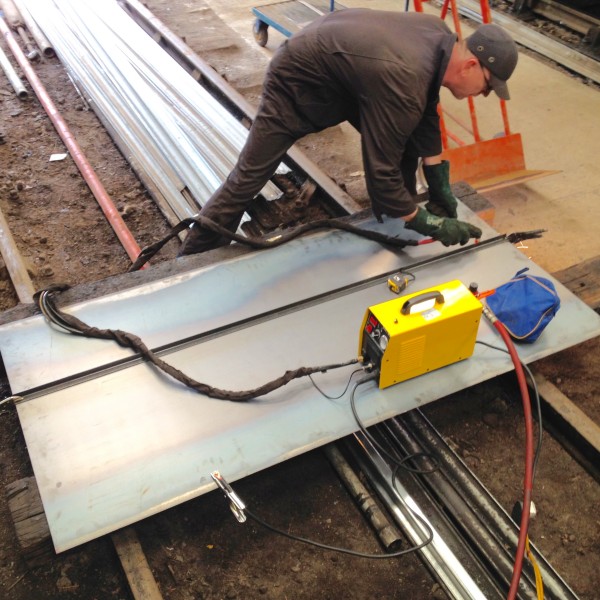 Above : New steel marked up.
© C15PS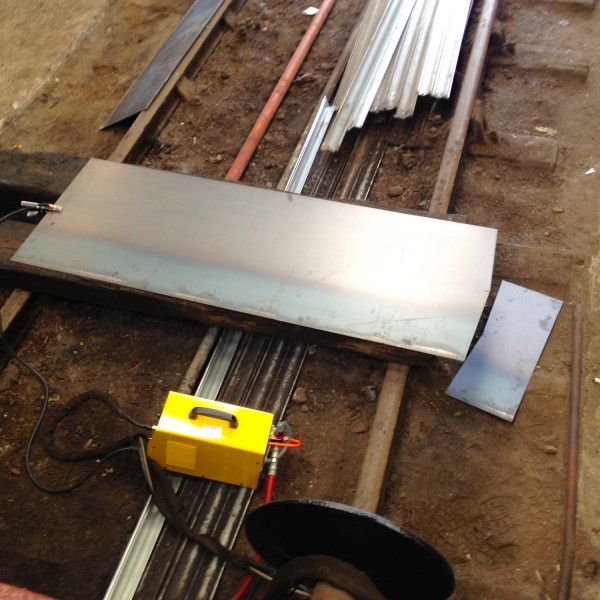 Above : New steel cut to shape.

© C15PS
Fancy Getting Involved? click on the You Can Help page