6 & 7 June 2015
Attending were Jason Lovell, Dave Pendleton, Mike Mazurkiewicz & Jack Enright
The cab front was cleared of items so that the lower nose can be refitted, the roof guttering on the support coach was cleaned and work started on repainting the roof.
Next work started on dismantling the bogies.
If you wish to lend a hand please contact Rob Mason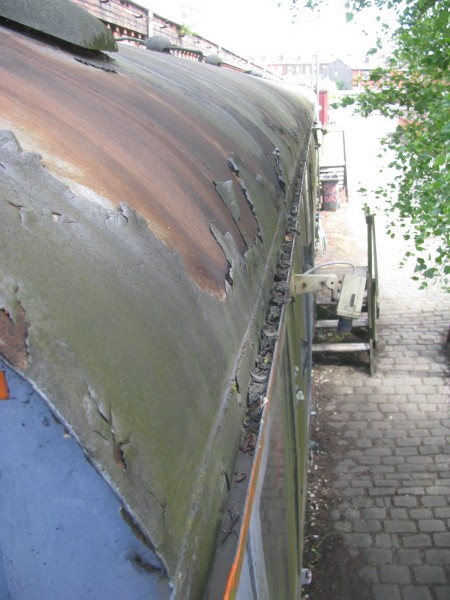 Above : This is the state of roof guttering on the coach before it was cleaned all full of tree litter.

© C15PS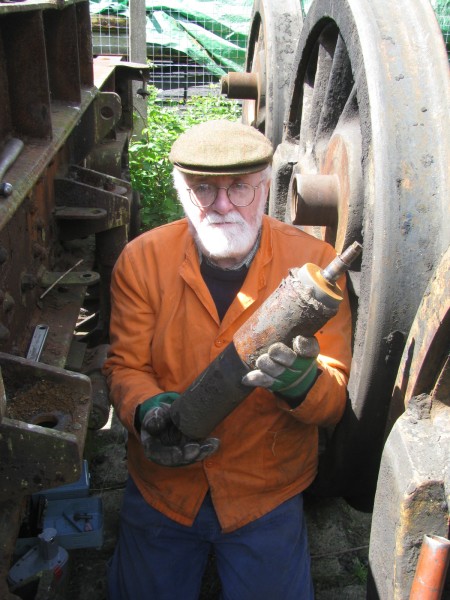 Above : Jack Enright holds up the first Damper to be liberated from its mountings on the spare bogie.
© C15PS
Fancy Getting Involved? click on the You Can Help page