27 June 2015
Attendees 3
Jim and David completed the final welding on the lower nose section which means that the floor of what will be the electrical cubical is now in place.
Rob made an appearance from his sabbatical and made up some new battening, which nearly completes all of the cab side wood work (doors excluded).
If you wish to lend a hand please contact Rob Mason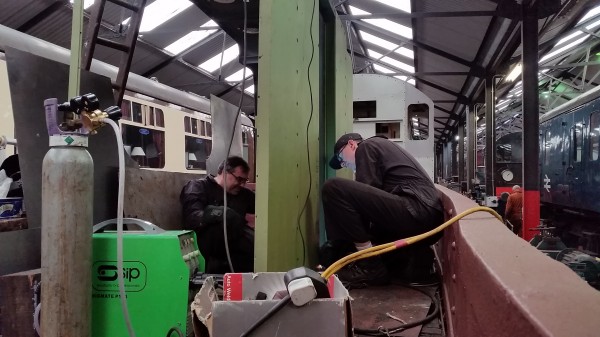 Above : Jim and David weld the last big piece of new metal in to place.

© C15PS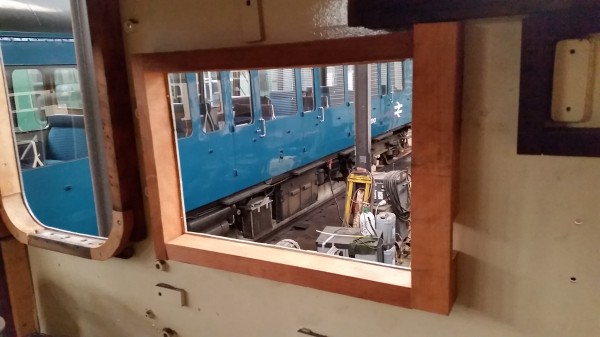 Above : Completed wooden battening for Number 2 end drivers instrument panel.
© C15PS
Fancy Getting Involved? click on the You Can Help page