4 & 5 July 2015
Those attending: Jason Lovell
Work continued with painting the recently welded metal work on the lower nose section. Then time was spent removing the old paint from the small nose roof section. Finally work continued on preparing the spare bogies for splitting.
If you wish to lend a hand please contact Rob Mason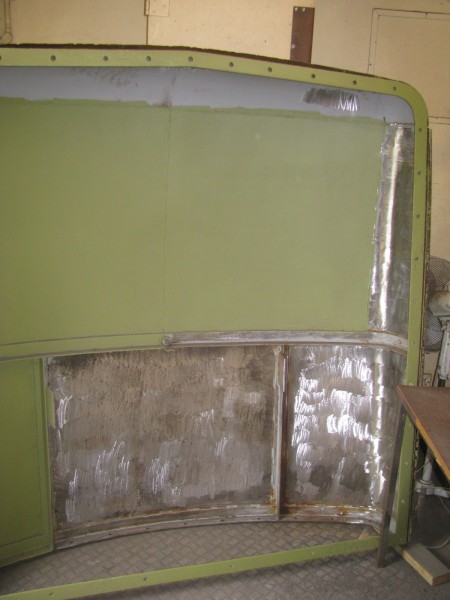 Above : Drelling workd on the No2 end roof dome.

© C15PS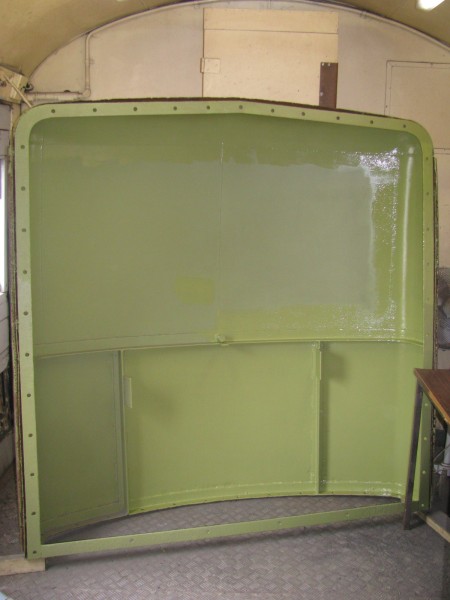 Above : The drelled areas now painted in primer.
© C15PS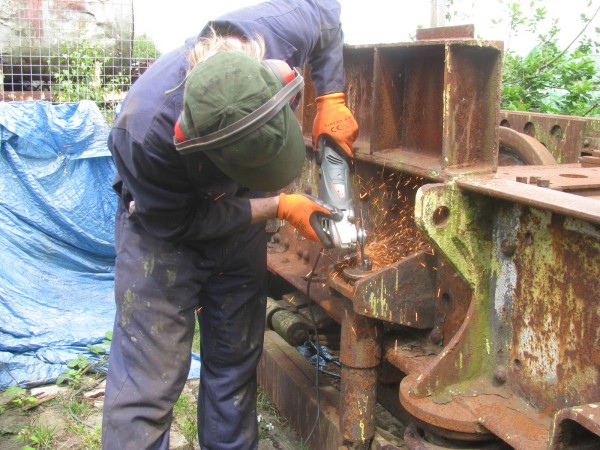 Above : Grinding away 44 years of rust to remove the suspension dampers from the spare bogies.

© C15PS
Fancy Getting Involved? click on the You Can Help page