08 August 2015
Attendance - Andy, Rob, Ian, David, Jim and Dave.
Rob continued his work on the Cab of D8233.
Andy was shown how to set up by Jim and use both the plasma cutter and welder, and started work on the small news roof section.
David and Dave set about cleaning up more conduit, ready for painting.
Dave and Ian created a few cover plates to replace those which had rotted.
Ian as the newest recruit had the joy of painting.
If you wish to lend a hand please contact Rob Mason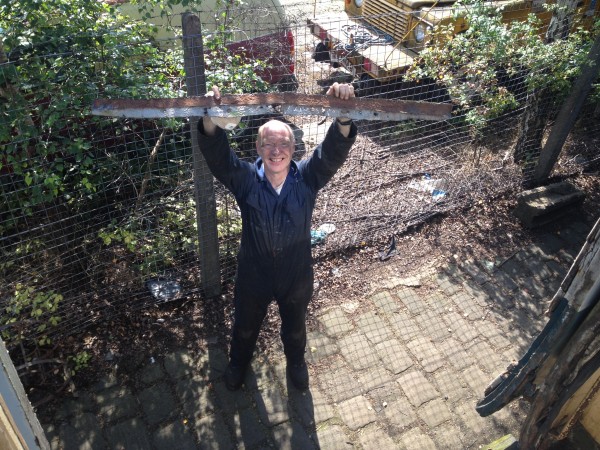 Above : = Andy shows a piece of rotten steel removed.

© C15PS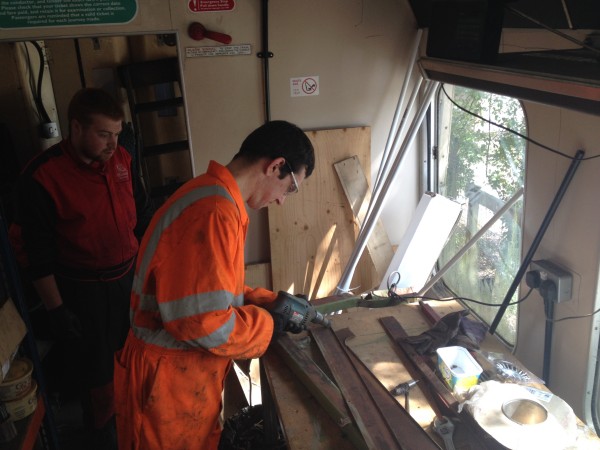 Above : Dave cleans up another part prior to painting.
© C15PS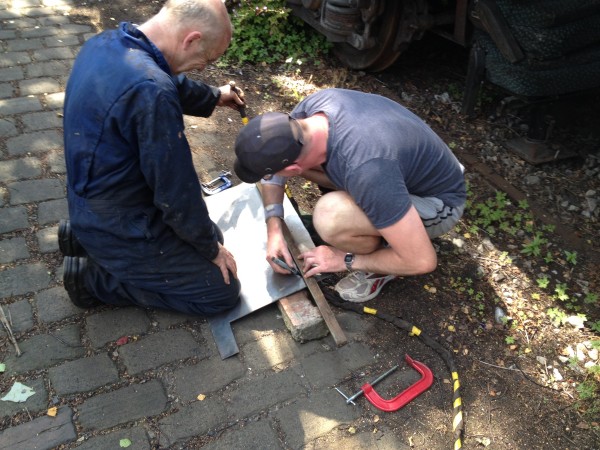 Above : Jim and Andy measure out replacement tell for the roof.

© C15PS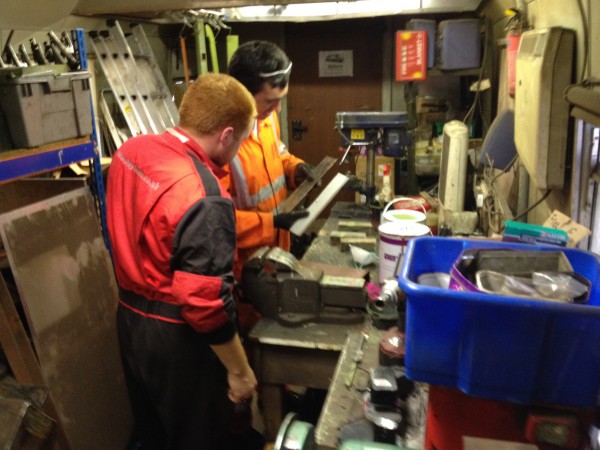 Above : Dave and Ian check out a new cover plate.

© C15PS
Fancy Getting Involved? click on the You Can Help page