05-06 September 2015
Attendance - Jim Gough, Ian Dore, David Jenkins and David Garnett
Work concentrated on a couple of areas over the weekend:-
First a pool of diesel was found in the engine room, this was cleaned and attention shown to the location of the leaks, and repairs carried out.
Second with the small nose fitted attention was made to refitting the doors, this identified a number of additional repairs that were required.
Third the final set of jobs required to complete the lower nose were identified and a start made.
Fourth a start was made on removing the battery boxes, to allow any necessary repairs and this allow a visual check of the fuel tank once complete.
If you wish to lend a hand please contact Rob Mason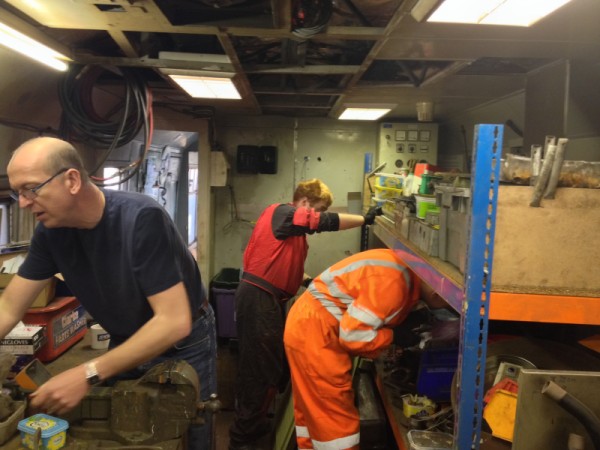 Above : Ian, Jim and Dave looking for a needle in a haystack.

© C15PS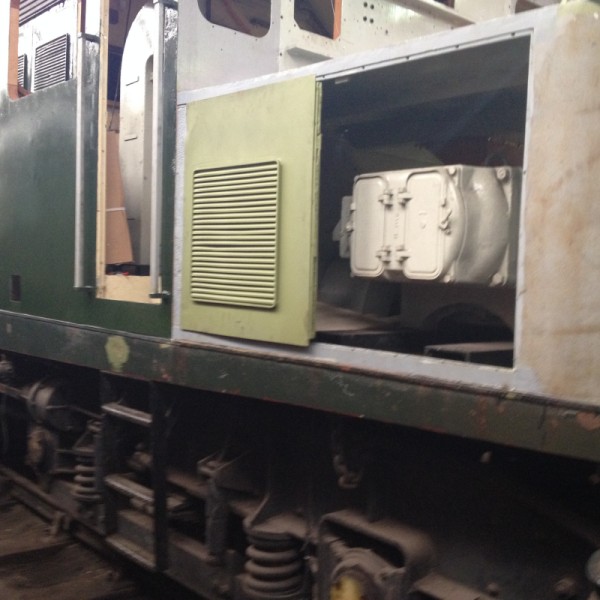 Above : Test fitting of a door.
© C15PS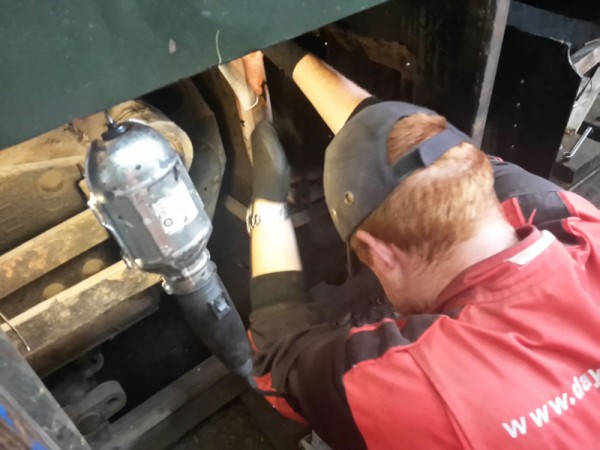 Above : Removing the battery switches.

© C15PS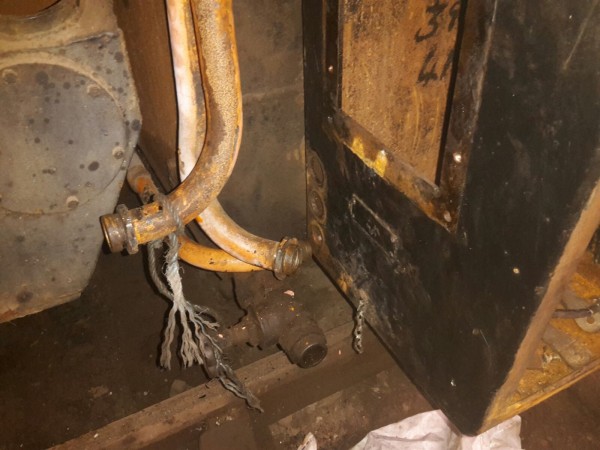 Above : Work starts on disconnecting the battery boxes.

© C15PS
Fancy Getting Involved? click on the You Can Help page