9th April 2016
Attendance - 3
A report on last weekends progress, it was just Jason Lovell, Timothy Stronach and Dave Jenkins present.
Jason started forming the steel framework for the cab control desks, he made a jig to get the curves right then made slots in the steel angle and bent them into shape. When the curves were formed I ran a few beads of weld across the slots to make the curves permanent then Jason cleaned them up with a grinder.
Timothy and Dave headed into the loco works to carry on with the restoration of the short nose middle section, Tim got busy with removing the rotten metal from around the electrical cubical door frame while Dave carried on with welding fresh steel into the front of the section.
If you wish to lend a hand please contact David Jenkins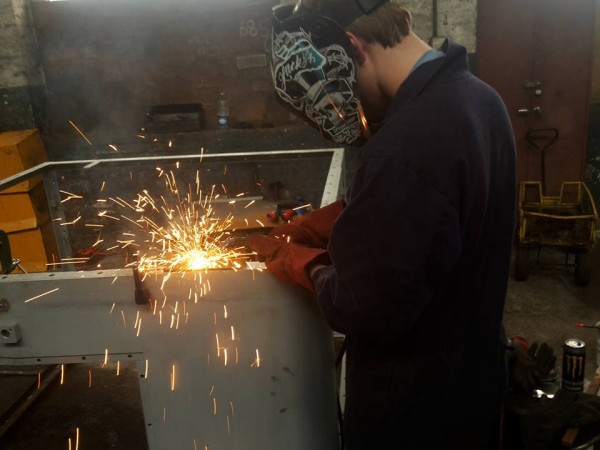 Above : Tim learning how to weld.

© C15PS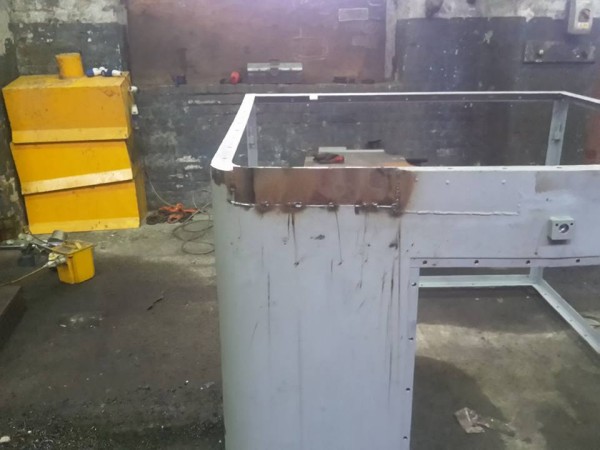 Above : Two new pieces welded in to place, now awaiting painting.

© C15PS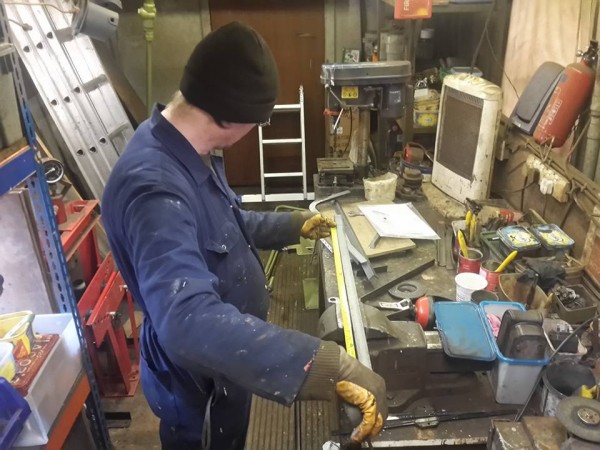 Above : Jason measuring up the angle iron for the brake control desk.

© C15PS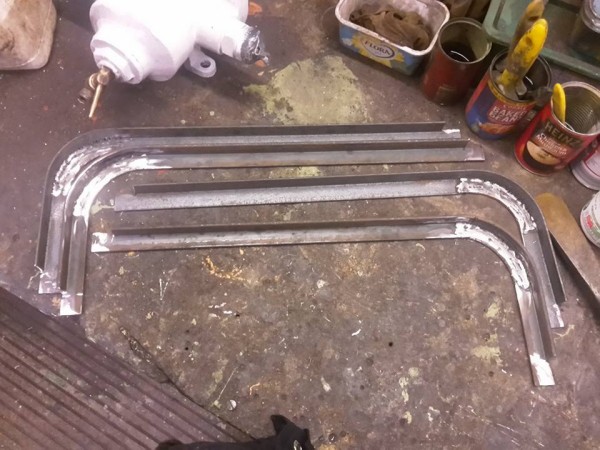 Above : First pieces of the brake control desk formed.
© C15PS
Fancy Getting Involved? click on the You Can Help page