13th April 2016
Myself and Clive (Fundraising) had a good day 'networking' at Infrarail-2016 yesterday. We both met up at the ExCel Centre in London for the rail-based expo and armed with our good looks, charm and business cards set about chatting to all and sundry about our project.
Some really good feedback off most of those we spoke to. They were genuinely interested in what we had achieved and where we are taking the projects. We pushed home the importance of donations to our society and asked those interested to sign up for one year.
I'd like to thank those who took the time to listen to us including: AEICables, Flexicon, Hepworth International, Elmatic (electric heating elements for the cab) and Gramm Barriers (just because Mark Whittle and I had a nice chat and I got a free memory stick).

Rob Mason, Chairman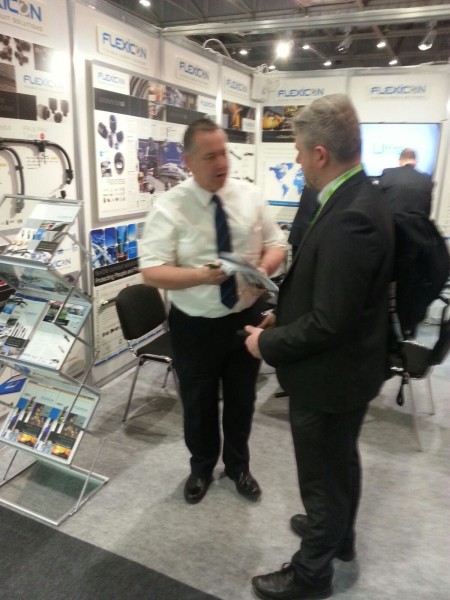 Above : Rob talks to Tim Creedon of Flexicon at the 2016 Infrarail at the ExCeL centre, London.

© C15PS
Fancy Getting Involved? click on the You Can Help page