23/24 April 2016
Attendance: 3
Three attending today, with Jason, Ian and Dave J. Dave organised himself and continued cutting rotten steel out of the small end middle section.
Jason had on a previous weekend, made the top and bottom rails for the brake valve casings, which as the name suggest encases the brake valves in the cab. These were missing when we got the loco (amongst many other things) and Jason carried on assembling the framework and test fitted it to the loco.
If you are interested in helping out on either loco then please contact David Jenkins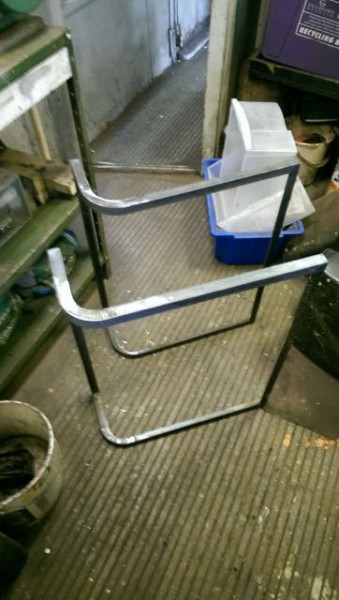 Above : Frames for drivers desk area take shape.

© C15PS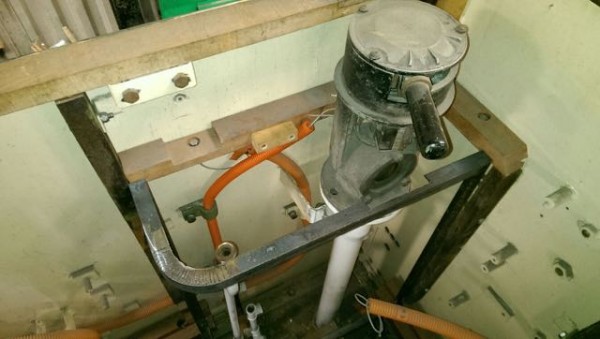 Above : Desk frame undergoing test fitting.

© C15PS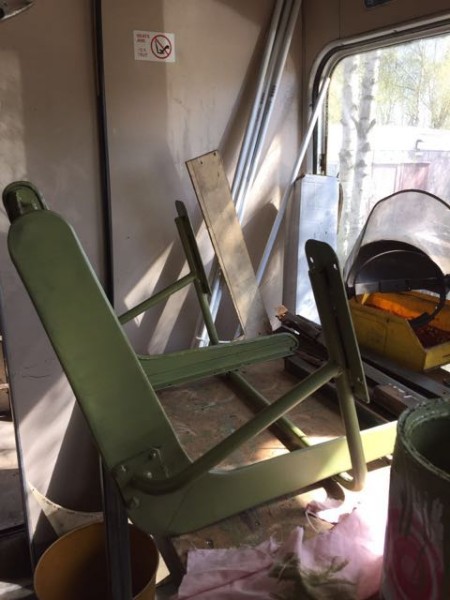 Above : Cab chair restoration.

© C15PS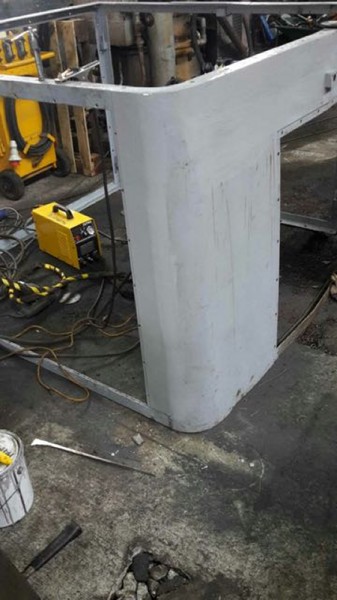 Above : Upper nose section nearly complete.
© C15PS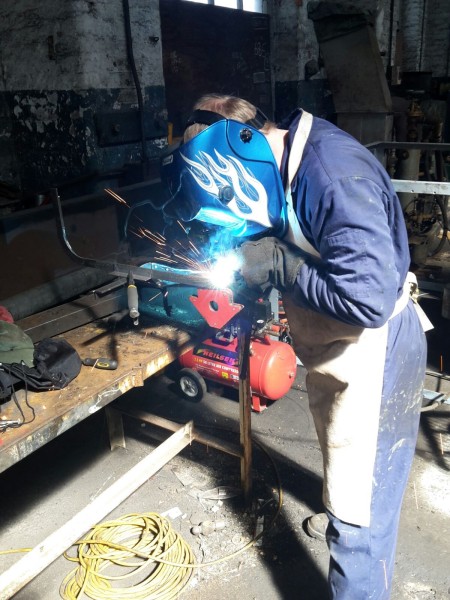 Above : Jason welding the brake valve casing frame.

© C15PS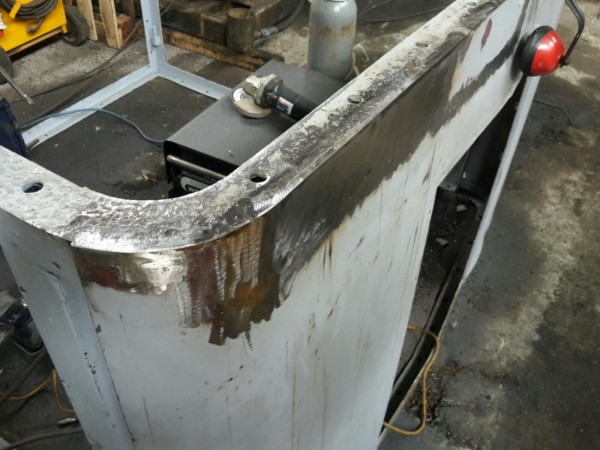 Above : Dave getting closer the metallurgy perfection.

© C15PS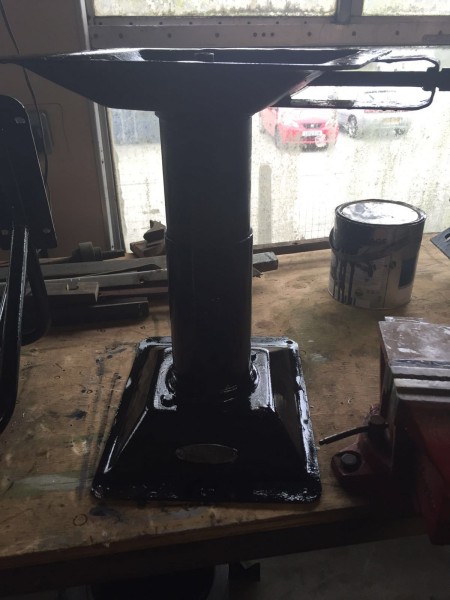 Above : The glossed driver's seat. Shiny.

© C15PS
Fancy Getting Involved? click on the You Can Help page